GETTING IRELAND READY FOR THE RAPID SHIFT TO E MOBILITY
7th November, 2023
RDS, DUBLIN
ABOUT THE EV SUMMIT & EXPO 2022
 "Ireland is firmly set on the path towards a decarbonised transport system and EVs will be a key part of this" – Minister for Transport Eamon Ryan
ABOUT THE SUMMIT
WIth fuel  prices soaring, many drivers are making the move to electric vehicles sooner than initially planned. Both passenger car, and fleet owner and operators are looking toward the government and wider EV industry for the information, solutions and stability they need to make the transition to electric. 
Challenges around model supply and affordability, access to charging infrastructure, fluctuating energy costs and range anxiety continue to be ongoing.  But with electric vehicle demand rapidly increasing and electric vehicles being seen as one of the key avenues to achieving transport sector decarbonisation, it is imperative for industry and government to work closely together to ensure the adoption of electric vehicles is successful and sustainable.  
With this in mind, this year's Electric Vehicle Summit will bring the key influencers and change makers to the table to discuss solutions to these imminent matters, and to share their plans to support the delivery of 194,000 electric cars and vans by the middle of the decade.
This event is designed for everyone in Ireland's electrical car space. Attendees will include:
Regulatory and government agencies

Infrastructure providers

Planning specialists

Local authorities/ Smart City leads

Vehicle manufacturers and distributors (OEMs) 

Automotive suppliers

Public transport operators

Fleet owners and managers

Freight and logistics operators

Environmental bodies

Construction/Civil engineering firms

Utility companies (Fuel or Energy Suppliers) 

Banks, finance and investment firms

Service providers

Law firms and academia
Charging infrastructure

– where are the gaps and how can we plug them? 

Policy futures –

how can good policy and government programs get us to the 2030 target?

Accessibility –

what are the steps being taken to make EVs accessible to all and what more needs to be done?

Sustainable cities

– how EVs are contributing to achieving net zero targets

Electric fleets

– why and how are major fleet owners making the transition to electric 

Electric passenger vehicles –

how leading OEMs are innovating to support the increase in demand for eMobility and how can this be done in a sustainable way.

Corporate commitments –

how leading corporates are delivering on sustainability strategies with EV adoption at the core
Maynooth University * Sustainable Automotive Electrification * Fuels for Ireland * Honda Ltd * Hyundai Cars Ireland * Lexus Ireland * McLaren Automotive Ltd * Nissan Ireland * Peugeot * Renault Group Ireland * Universal Honda Ltd * Volkswagen Group Ireland * Norwegian EV Association * The Electricity Association of Ireland (EAI) * Europcar * Zip Car * LeasePlan Ireland * CarPlug.ie * EV Ready & Mulhare Electrical * Randridge International * ubitricity * Wallbox Chargers * Zap Map * GlenEv Technology Ltd * Carra Group * Darkin Ev * ePower * EV Energy * Frontier Economics * Gemserv * OCAE Consultants * Urban Foresight * Blueprint Consulting * McConnon Consulting * Reverve Energy * Arup * Element Energy * Dublin EV Owners Club * Irish EV Owners Association * AIB Group * Belfast City Council * Birmingham City Council * Coventry City Council * Dublin City Council * Fingal County Council * Longford County Council * Louth County Council * Smart Dublin * Harris Automotive Distributors * Johnson & Perrott Motor Dealerships * MMC Commercials * Premier Auto Trade * Sweep Auto Limited * NIE Networks * EPS Group * GMC Utilities Group Limited * ESB ecars * Bord Gais Energy * Electric Ireland * Energia Group * SSE Airtricity Utility Solutions * SSE Enterprise * Statkraft * Electrifi * Maxus * EVE – The Electric Vehicle Ecosystem * Department for Infrastructure (Northern Ireland) * Department for International Trade, British Embassy Dublin * Department of Communications Climate Action and Environment * Department of Transport, Tourism and Sport * EPA * National Standards Authority of Ireland (NSAI) * National Transport Authority * Office of Government Procurement * Sustainable Energy Authority of Ireland (SEAI) * TfL (Transport for London) * Transport Infrastructure Ireland * An Post Commerce * DPD Ireland * EIR * iAccess Corp * Superior Express Ltd * Applegreen * Casey's Circle K, Roscommon * Circle K Ireland * Maxol * O'Briens Service Station * Eurogarages * TSG Ireland * Griffin Hotel Group * EVinsurance.ie * Liberty Insurance * Lombard * Power Insurances & EV Insurance * CSL * Topcon Positioning Ireland * Blacknight Internet Solutions Ltd * Truway * CWSI * OmniSys Limited * ALD Automotive * Bloomberg * AutomotiveTEAM * Navigate | Partners * Changing Lanes * Irish EVs * Motorsport.ie * Q-Park Ireland * Payzone Ireland * Diesel Card Ireland * Range Therapy * DRÄXLMAIER Group * Fuso Ireland * Bus Eireann * ELVES * Enva * Cycle Superstore * Siemens * Microsoft * Virgin Media * Ardmel Holdings * Baronbrook Ltd * Clawinch Forestry * Emoto * Hitabie Ltd.
Gold Sponsor

For Sponsorship Opportunities Contact:
Laura Dunlop
Conference Director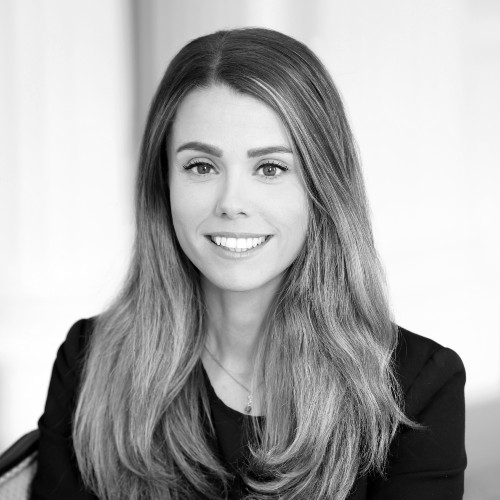 Read below to see what some of our past attendees have to say about us:
"Very interesting, liked the format, in particular the interaction with the big players involved, gave the summit credibility"
"Good venue, no issues, a well organised event"
"MC was excellent, floor participation was handled well and exhibits were A1!"
"It was important that we heard the industry view on the first year of electric cars and the hopes for the future"
"Overall an excellent collection of individuals who are operating in the same industry"
If you have any questions or requests, or require assistance with your booking,  please feel free to contact me: