UNDERSTANDING HOW GOVERNMENT, INDUSTRY AND BUSINESSES CAN WORK TOGETHER TO ACCELERATE ELECTRIFICATION
7th November, 2023
RDS, DUBLIN
BOOK NOW
ABOUT THE EV SUMMIT & EXPO 2023
ABOUT THE SUMMIT
On 7 November 2023 at the RDS, Dublin, we are excited to be back for the 9th Annual Electric Vehicle Summit, Ireland's annual premier industry forum.
Attendees will have the opportunity to meet face to face at a pivotal time for the EV sector. With demand rising, new market entrants like BYD coming to Irish shores, and ZEVIs Charging Infrastructure Strategy underway, we aim to unpack the opportunities, and roadblocks that we face in accelerating EV adoption in Ireland.
NEW TO 2023 – ZERO FLEET FUTURES STAGE
Given the pressure on businesses to operate more sustainability and meet ESG requirements, fleet electrification has already become a primary way companies are driving their ESG goals forward. 
With this in mind, we have introduced a new stage focused on fleet electrification, Zero Fleet Futures. This stage will get into the nuts and bolts of the why, how and how much of operating an electric fleet, be it choosing the right trips to electrify, the most fit for purpose vehicles and charging solutions and finance options for your fleet.
This event is designed for everyone in Ireland's electrical car space. Attendees will include:
Regulatory and government agencies

Infrastructure providers

Planning specialists

Local authorities/ Smart City leads

Vehicle manufacturers and distributors (OEMs) 

Automotive suppliers

Public transport operators

Fleet owners and managers

Freight and logistics operators

Environmental bodies

Construction/Civil engineering firms

Utility companies (Fuel or Energy Suppliers) 

Banks, finance and investment firms

Service providers

Law firms and academia
Maynooth University * Sustainable Automotive Electrification * Fuels for Ireland * Honda Ltd * Hyundai Cars Ireland * Lexus Ireland * McLaren Automotive Ltd * Nissan Ireland * Peugeot * Renault Group Ireland * Universal Honda Ltd * Volkswagen Group Ireland * Norwegian EV Association * The Electricity Association of Ireland (EAI) * Europcar * Zip Car * LeasePlan Ireland * CarPlug.ie * EV Ready & Mulhare Electrical * Randridge International * ubitricity * Wallbox Chargers * Zap Map * GlenEv Technology Ltd * Carra Group * Darkin Ev * ePower * EV Energy * Frontier Economics * Gemserv * OCAE Consultants * Urban Foresight * Blueprint Consulting * McConnon Consulting * Reverve Energy * Arup * Element Energy * Dublin EV Owners Club * Irish EV Owners Association * AIB Group * Belfast City Council * Birmingham City Council * Coventry City Council * Dublin City Council * Fingal County Council * Longford County Council * Louth County Council * Smart Dublin * Harris Automotive Distributors * Johnson & Perrott Motor Dealerships * MMC Commercials * Premier Auto Trade * Sweep Auto Limited * NIE Networks * EPS Group * GMC Utilities Group Limited * ESB ecars * Bord Gais Energy * Electric Ireland * Energia Group * SSE Airtricity Utility Solutions * SSE Enterprise * Statkraft * Electrifi * Maxus * EVE – The Electric Vehicle Ecosystem * Department for Infrastructure (Northern Ireland) * Department for International Trade, British Embassy Dublin * Department of Communications Climate Action and Environment * Department of Transport, Tourism and Sport * EPA * National Standards Authority of Ireland (NSAI) * National Transport Authority * Office of Government Procurement * Sustainable Energy Authority of Ireland (SEAI) * TfL (Transport for London) * Transport Infrastructure Ireland * An Post Commerce * DPD Ireland * EIR * iAccess Corp * Superior Express Ltd * Applegreen * Casey's Circle K, Roscommon * Circle K Ireland * Maxol * O'Briens Service Station * Eurogarages * TSG Ireland * Griffin Hotel Group * EVinsurance.ie * Liberty Insurance * Lombard * Power Insurances & EV Insurance * CSL * Topcon Positioning Ireland * Blacknight Internet Solutions Ltd * Truway * CWSI * OmniSys Limited * ALD Automotive * Bloomberg * AutomotiveTEAM * Navigate | Partners * Changing Lanes * Irish EVs * Motorsport.ie * Q-Park Ireland * Payzone Ireland * Diesel Card Ireland * Range Therapy * DRÄXLMAIER Group * Fuso Ireland * Bus Eireann * ELVES * Enva * Cycle Superstore * Siemens * Microsoft * Virgin Media * Ardmel Holdings * Baronbrook Ltd * Clawinch Forestry * Emoto * Hitabie Ltd.
STAGE 1:
CHARGING INFRASTRUCTURE & INNOVATION
What kind of

grid investment

is needed to deliver Ireland's Charging Infrastructure Strategy and what are the new options to power EV's? 

What are the latest

innovations in the public charging network?

 

Destination charging

and its role in meeting the charging needs of the public

What's the latest in

battery storage

and swapping,

wireless charging and V2X?

How can OEMs help meet the ambitious electrification targets and work with the government?

How can

paying for a charge be like tapping for a coffee? 

Delivering a

sustainable public transport fleet

– how do we get there

How local authority's are delivering e-mobility strategy and sustainable living
STAGE 2:
ZERO FLEET FUTURES
Fleet electrification

– why do it and what is the

business case

behind it? 

How to assess if fleet electrification is right for your company and

what trips can go electric

How to effectively model the long term

financial model behind the operations of a green fleet

What are the

key considerations for operating a green fleet

?

Scaling charging infrastructure for fleet

: understanding the complexities and overcoming the barriers 

What does the

Alternative Fuel Infrastructure Regulation (AFIR)

mean for Ireland? 

How can OEMs up their game regarding product, service and solution offerings to

meet fleet demands and needs?
As commercial EV adoption rises, how can the company fuel card be replaced with a seamless payment experience for charging

?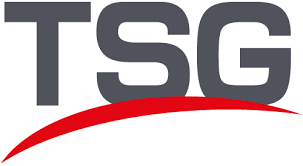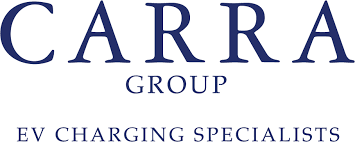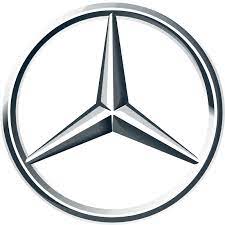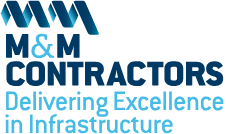 EV Innovate Zone Exhibitor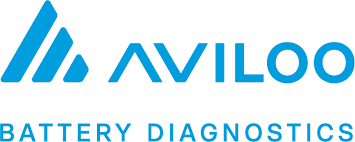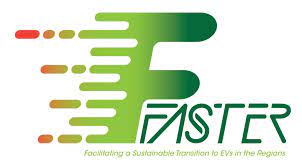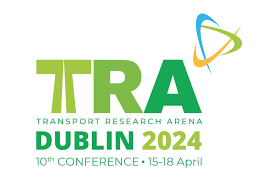 Read below to see what some of our past attendees have to say about us:
"Very interesting, liked the format, in particular the interaction with the big players involved, gave the summit credibility"
"Good venue, no issues, a well organised event"
"MC was excellent, floor participation was handled well and exhibits were A1!"
"It was important that we heard the industry view on the first year of electric cars and the hopes for the future"
"Overall an excellent collection of individuals who are operating in the same industry"
If you have any questions or requests, or require assistance with your booking,  please feel free to contact me: