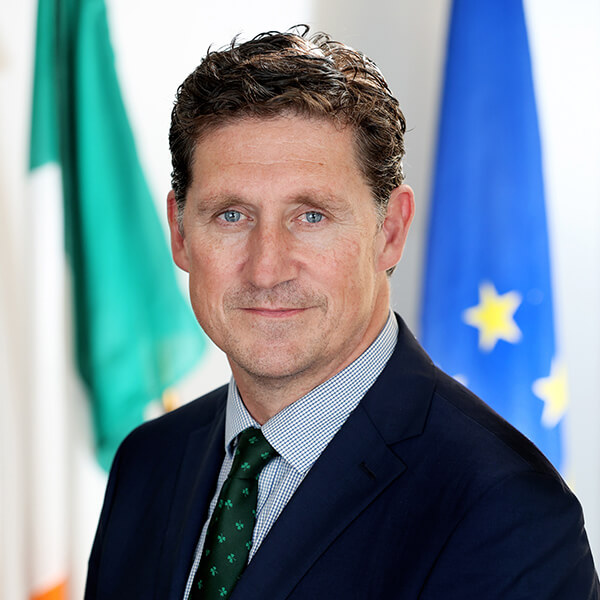 Eamon Ryan TD, Minister for Climate Action, Communication Networks and Transport
Eamon Ryan TD is the Minister for Climate Action, Communication Networks and Transport. He was appointed to this role in June 2020. Eamon Ryan was elected to represent Dublin Bay South in the 2020 general election. He was born in Dublin and raised in Dundrum and Dartry. He studied commerce in UCD before taking a job managing a marketing course in the university's School of Business. He went on to found a cycling tourism company, Irish Cycling Safaris, in the late 1980s and in 1996 won the Ernst & Young Entrepreneur of the Year award. He was the founding chairperson of the Dublin Cycling Campaign and began his political career as a Dublin City Councillor for the Rathgar-Rathmines ward. He then went on to serve both as a TD for Dublin South and as a Government Minister for Communications, Energy and Natural Resources. In recent years he has worked for a European climate organisation and chaired the digital policy group in the Institute of International and European Affairs. He is currently leader of the Green Party/Comhaontas Glas.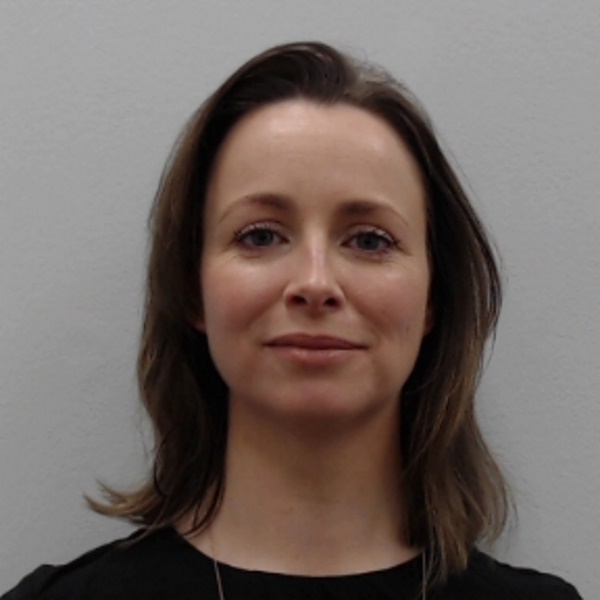 Aoife O'Grady, Principal Officer, Climate Action & Communications, Department of Transport
Aoife O'Grady is Principal Officer in the Department of Transport. Since joining the Department in 2009, she has worked in the areas of sustainable transport, strategy and analysis, and Corporate Support and Communications with responsibility most recently for leading on the Department's response to the COVID-19 crisis. In June Aoife became the head of the Climate Change Unit in the Department; her work will encompass key transport elements of the next Climate Action Plan. Aoife previously worked in the UK Department for Transport from 2004- 2009. Her academic background is in sociology, research and evaluation. Aoife graduated from Trinity College Dublin with a B.A. She also holds an M.A and PhD from the University of Warwick.
Colm Brady, MD Europcar Mobility Group Ireland
Colm Brady is the Managing Director of Europcar Mobility Group Ireland. Colm leads a team of approximately 340 people and operates a fleet of 7,500 vehicles across two of the country's leading transport solution providers: Europcar vehicle rental & GoCar car sharing.
In his current role, Colm is responsible for driving Europcar Mobility Group Ireland's strategic mission – to provide people across Ireland with flexible and convenient transport alternatives to vehicle ownership, including a wide range of easy access, cost-effective mobility solutions.
Prior to being appointed MD in 2018, Colm held a joint position of Business Development Director for the company's vehicle rental business Europcar as well as Managing Director of GoCar for over six years.
Colm first joined the company in 2010 as a General Manager for Europcar Ireland. Prior to this, he worked as an Advisor at fleet management solutions firm RentalMatics and worked for over 13 years as Director of Business Development for Thrifty Car Rentals Ireland.
Colm has been working in the mobility solutions space for over 20 years and began his career as a qualified accountant by profession.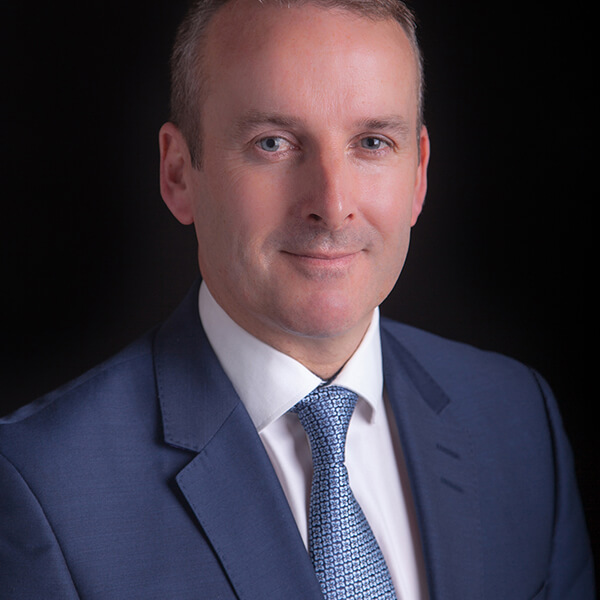 Ray Coyne, CEO Dublin Bus
Ray Coyne joined Dublin Bus in 1991 and has detailed knowledge of the operations of the business and transport industry having held a number of senior roles in the areas of Operations, Business Development and Human Resources. He has led significant changes in the transport network over the past decade requiring the implementation of complex change management programmes within both the business and the industry. A continued focus on cost management and service quality has delivered year on year improvements in revenue, customer performance and efficiency. Ray is a member of the UITP EU Committee, has a diploma in Company Direction from the Institute of Directors, and is an alumni of both UCD Smurfit School (MBA) and Harvard Business School (PLDA). 
Ray was appointed Chief Executive Officer in July 2015.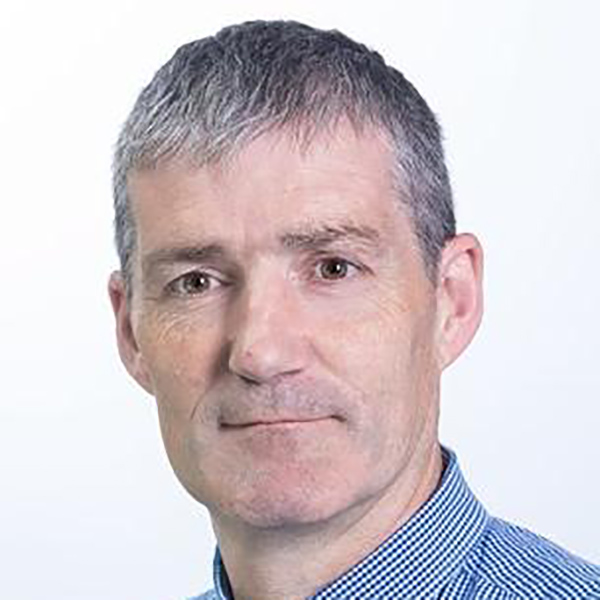 David Storey, Director of Services for Operations, Fingal County Council
David Storey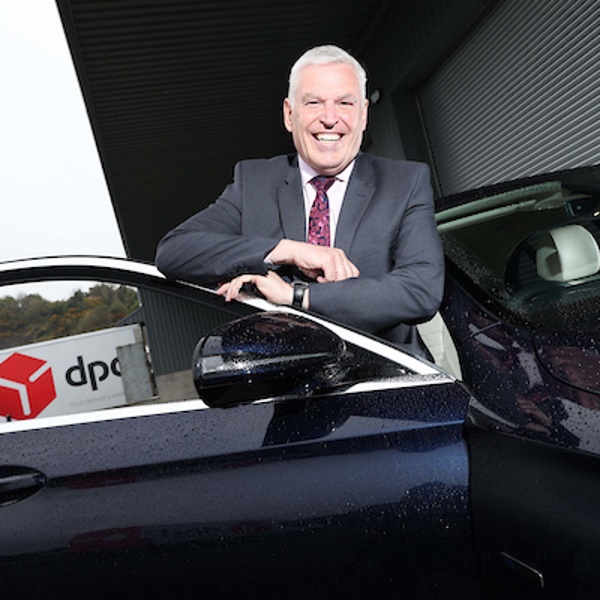 Des Travers, Chief Executive Officer for DPD Ireland
Chief Executive Officer for DPD Ireland, a subsidiary of DPDgroup, Europe's largest parcel network. Des Travers leads a dynamic team of dedicated delivery experts in a competitive field. With the current challenges our world now faces, logistics is more vital a service than ever before. Well executed logistics ensures companies stay in business and people receive essential items as expected. Delivery has become indispensable to our society and economy; however, the means by which we deliver can be a contributor to urban pollution. With this in mind and building on DPD's strong "Green" initiatives such as smart urban delivery, and carbon commitment, I aim to make DPD Ireland the leader in sustainable delivery throughout the country.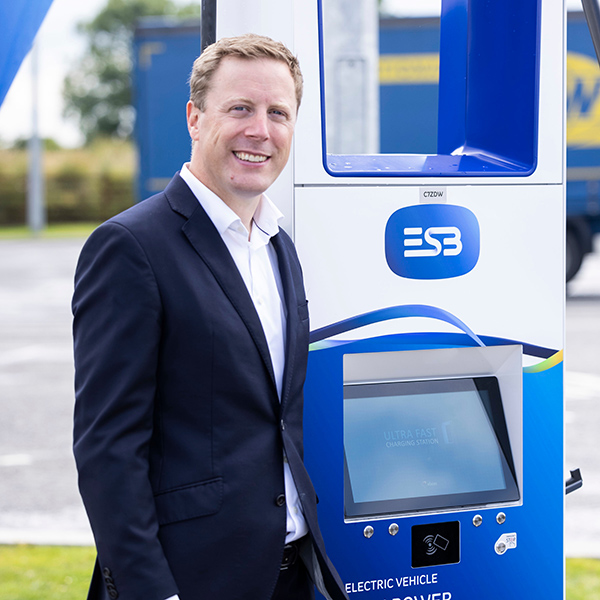 John Byrne, Head of ESB ecars
John Byrne, Head of ESB ecars, is a senior business leader specialising in the delivery of energy, transport and infrastructure solutions to help all drivers make the change to cleaner transport. John leads a team delivering electric vehicle solutions for customers in Ireland, Northern Ireland and Great Britain. He has previously held various senior positions within the energy sector including Head of Regulation, Head of Smart Grids and Head of Smart Metering at ESB.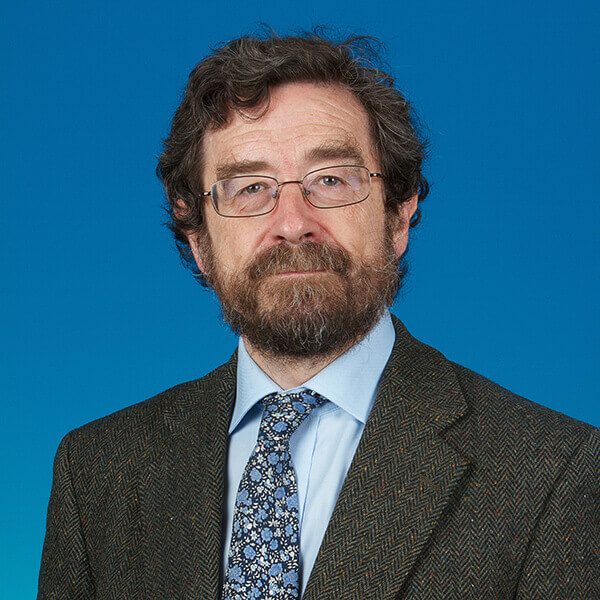 John FitzGerald, Research Affiliate, Economic and Social Research Institute and Adjunct Professor, Department of Economics, Trinity College Dublin
John FitzGerald is an honorary fellow and adjunct professor of economics at Trinity College Dublin, an adjunct professor in the School of Electrical and Electronic Engineering, University College Dublin, and a Member of the Royal Irish Academy. He was Chairman of the Irish government's Climate Change Advisory Council until January 2021. He is a former research professor at the Economic and Social Research Institute.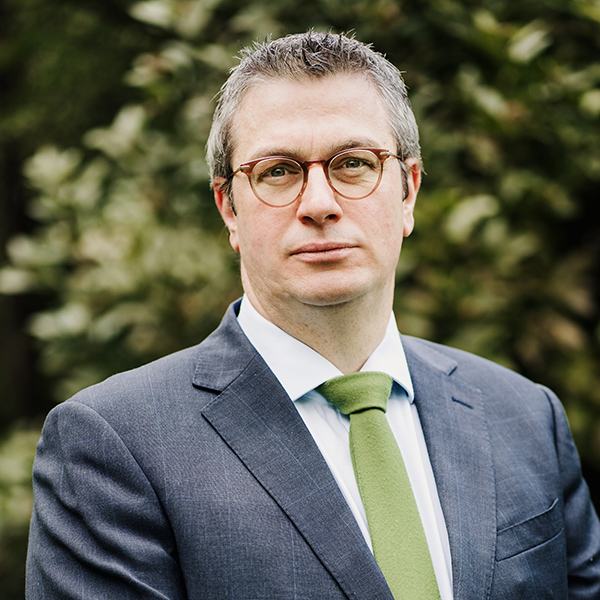 Kevin McPartlan, CEO, Fuels for Ireland
Kevin McPartlan joined the then Irish Petroleum Industry Association as Chief Executive Officer in 2018. He worked with Members to redefine the vision of the organisation to reflect the shared understanding that the fossil fuels cannot be the basis of Ireland's long-term energy plans, or the basis of the industry's long-term business strategy. This understanding led to the renaming of the organisation as Fuels for Ireland. He is now determined to work with all Members to maintain a resolute focus achieving carbon neutrality for Ireland by 2050, while continuing to vigorously advocate on behalf of Members on fuel specifications, health and safety, tax and other issues. Kevin has an academic background in law and has worked in communications and public affairs roles for NGOs, start-ups, major multinational corporations, business representative bodies, political leaders and sovereign States.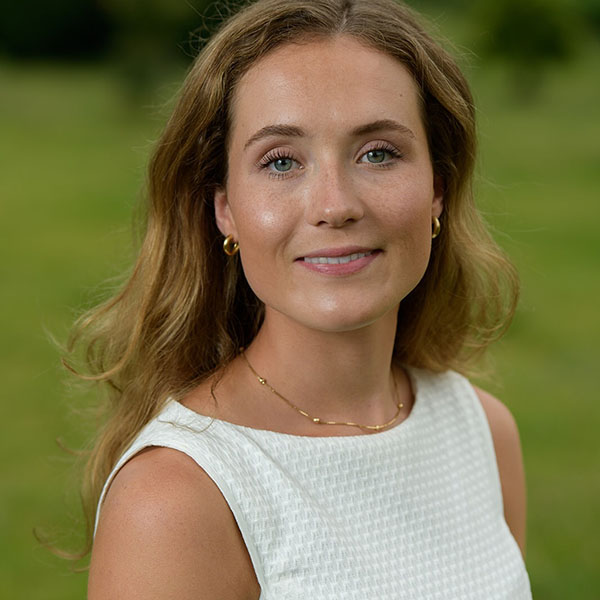 Poppy Mills, UK Director, ubitricity
Poppy Mills is ubitricity's UK Director and is excited to provide key infrastructure, that will catalyse EV adoption: one of the megatrends of the next decade, that is crucial for us to achieve net-zero emissions. Previously, she was the Commercial Lead for Shell's acquisition of ubitricity and has a background in Renewables & Energy Solutions business. She's driven by her expertise and passion for strategic investments and acquisitions in the future of mobility space. She studied Chemistry at the University of Oxford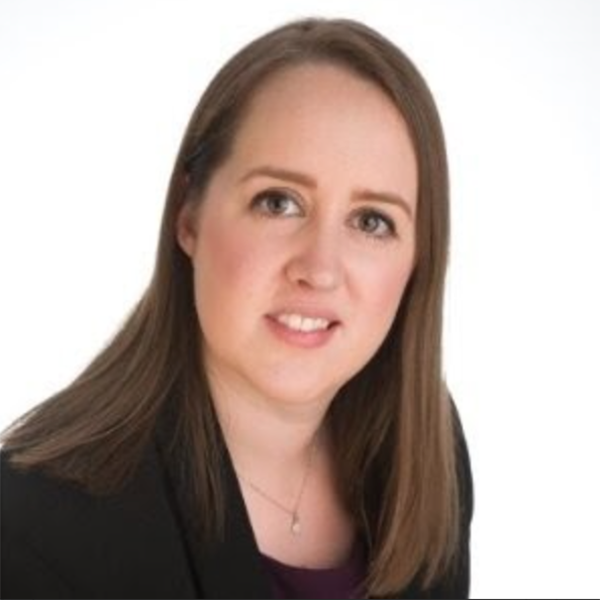 Nicola Woods, Chief Transformation Officer, An Post
Nicola joined An Post in May 2020, bringing a wealth of Strategy and Transformation experience. As part of her role, Nicola is leading An Post's Sustainability strategy with a commitment to achieving net zero carbon emissions from operations by 2030, with a 50% reduction by 2025. This strategy is at the centre of An Post's business transformation and focusses on five of the United Nations' Sustainable Development Goals most pertinent to the global postal industry – Climate Action; Decent Work & Economic Growth; Sustainable Cities & Communities; Industry, Innovation & Infrastructure; and Responsible Consumption & Production.
Prior to An Post, Nicola worked across a variety of industries in the UK and Ireland including fintech, banking, technology and management consultancy.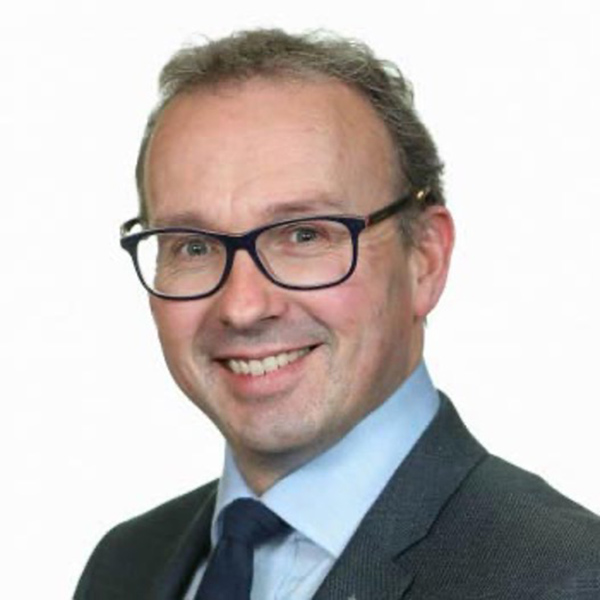 Stephen Kent, CEO, Bus Eireann
Prior to his appointment as Chief Executive Officer in November 2018, Stephen Kent was appointed as Acting CEO in Autumn 2018, having previously served as Chief Commercial Officer since joining Bus Éireann in 2013.
Stephen joined from C&C Group where he was Sales and Marketing Director, and previously worked in a number of senior management roles in Waterford Crystal and Waterford Foods (now part of Glanbia plc). Stephen holds a BBS from the University of Limerick and MBA from Herriot Watt University and is also a graduate of the Marketing Institute of Ireland.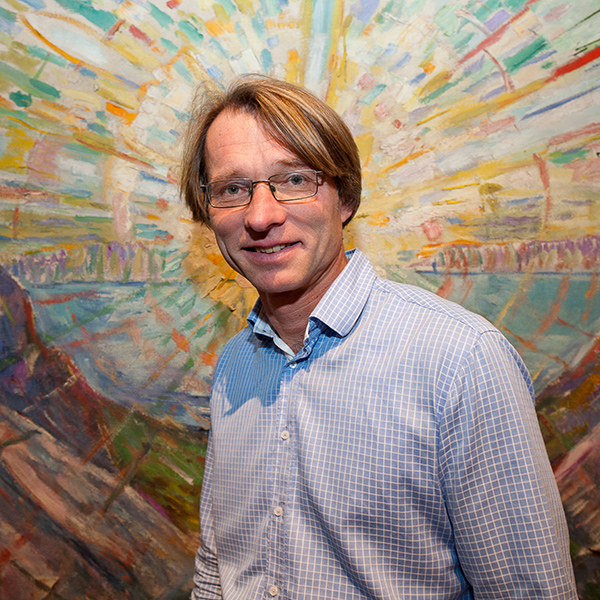 Sture Portvik, Electro mobility manager, Agency for Urban Environment City of Oslo
Sture Portvik is the Electro mobility manager, Agency for Urban Environment at the City of Oslo. In his current position he is responsible for the planning and implementation of public chargers (2100), fast chargers (78), mobility houses (2), EL-Taxis, electric craft and service vehicles, freight vehicles and trucks, car sharing and innovative projects (for instance wireless/inductive fast chargers, consolidation centers etc.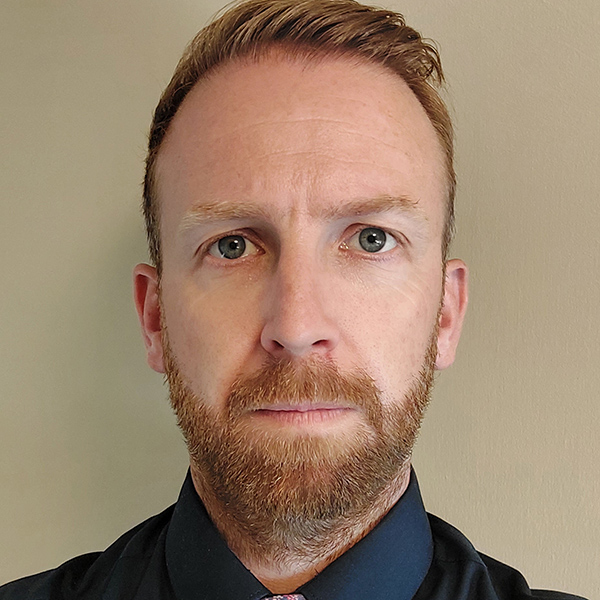 Tadhg Madden, A/Senior Executive Engineer Community, Corporate & Climate Change, Laois County Council
Tadhg joined Laois County Council as an Executive Engineer in Road Design in 2017, he is currently working in Climate, Community and Corporate responsible for Climate Action, Building Facilities, Construction of a new library in Portlaoise, Community Schemes and Cemeteries. Prior to Laois County Council, he worked for South Dublin County Council as RE on several Road Design Projects, while also holding roles in Road Maintenance, Water Operations and the Drainage Section of SDCC. He has also worked for contractors in the private sector earlier in his career. He has been working on the EV Charger project for Portlaoise since 2018. Tadhg is a Chartered Engineer with over 16 years' experience in the construction industry delivering considerable expertise, experience and a strong track record in delivering projects.
Tomás Cowman, Head of Construction, Lidl Ireland
Tomás Cowman
Anne Graham, Chief Executive Officer, National Transport Authority
Anne is Chief Executive Officer with the National Transport Authority. The Authority is responsible for the provision, regulation and integration of public transport services, the provision of supporting infrastructure for sustainable transport and for driving the greater use of sustainable transport as a mode of choice. She previously worked with the Authority as Director of Public Transport Services on the regulation and provision of public transport services nationally. Prior to joining the NTA, she worked in the Dublin local authorities as a chartered civil engineer in the drainage, roads and traffic divisions; as a project manager on the redevelopment of Dublin's O'Connell Street area and as an Area Manager in the South West area of the city.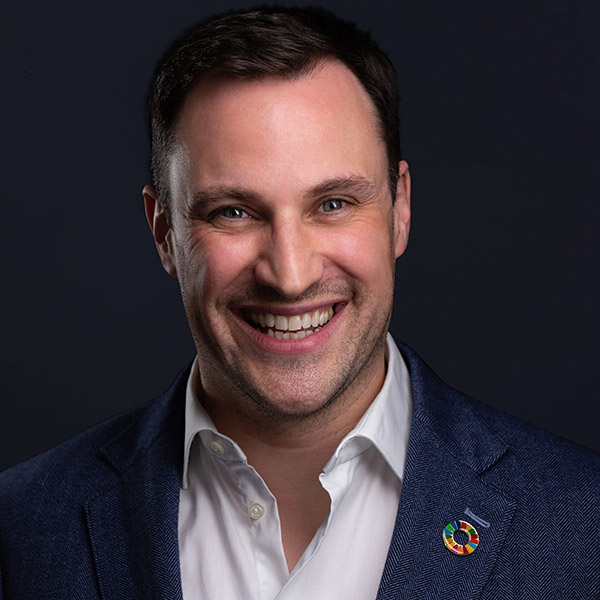 Derek Reilly, Founder, Dublin EV Owners Club
Derek Reilly is passionate about electric vehicles. This year he has launched "EV Review Ireland" on YouTube and it has already become one of Ireland's leading EV YouTube channels. On the channel Derek reviews everything from electric micro mobility all the way up to electric vans and buses. Derek only reviews fully electric vehicles as he feels there are enough bloggers, vloggers and motoring journalists out there to review the fossil fuel burning vehicles.  Derek started the channel to drive the awareness and adoption of electric vehicles and has already had viewers contact him to say they have purchased an EV because of his reviews. Derek is also the founder of the Dublin EV Owners Club for those in and around the Dublin region who already own an EV or are EV curious. Derek is a regular EV contributor to Jess Kelly's "Tech Talk" show on Newstalk FM and is also starting a new EV vlogcast over the coming months.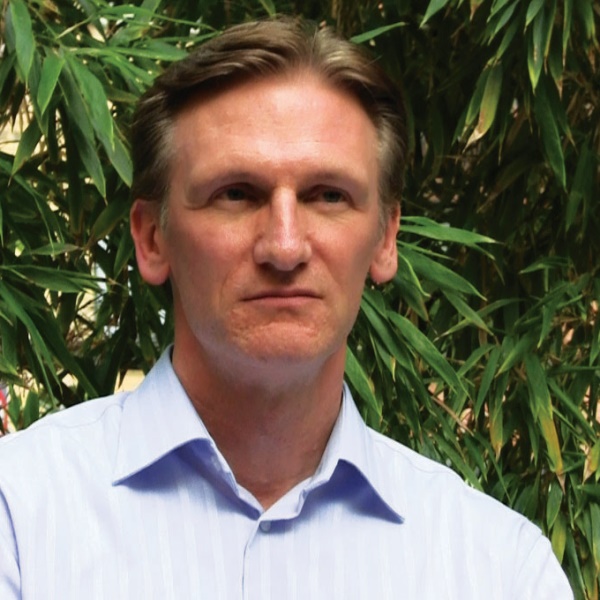 Cormac C. Healy, Energy Management Lead, Dublin City Council
Cormac HEALY is Energy Management Lead for Dublin City Council. He haspioneered and championed Energy Performance Contracting in the LocalAuthority sector, working closely with CoDEMA and the SEAI to prove the modelin the Irish market. Cormac was nominated twice as a finalist in the SEAI EnergyAwards, and was a winner of the leadership in the Public Sector award in 2020.He represents Dublin City Council on the Regional EVCP strategy steering groupand was closely involved in the preparation of the four Dublin Local AuthoritiesEVCP strategy. He was previously Director of Marketing with a State Agency andManaging Director of a company in the private sector. Cormac has primary andpost primary degrees in Economics, Management, Education and Languages.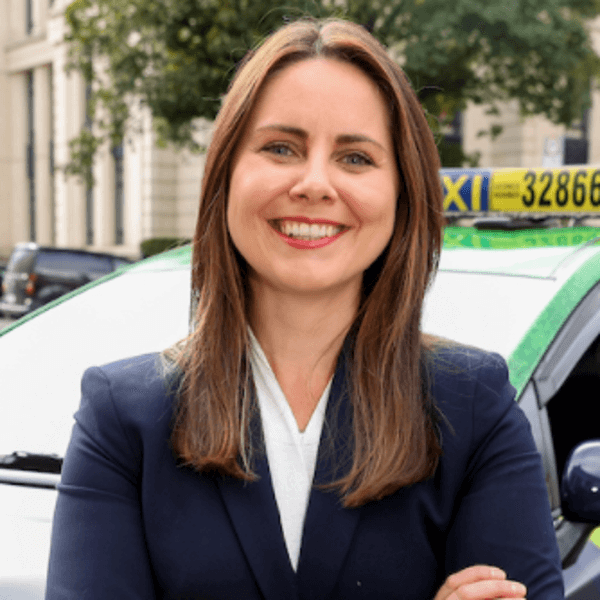 Fiona Brady, Head of Operations, FREE NOW Ireland
Fiona is the Head of Operations for FREE NOW Ireland, with over 18 years of experience in transport and mobility, covering public, private and tech industries. Within FREE NOW Ireland Fiona drives the sustainability and innovation agenda- which includes the electrification of the taxi fleet, multi mobility and the recent in app public transport integration, while partnering with the relevant industry stakeholders.
Fiona has also been newly appointed as a member of the Taxi Advisory Committee which has a statutory duty to advise the Minister and the National Transport Authority (NTA) on issues relevant to the SPSV industry. FREE NOW is Ireland's leading mobility app and has been active in Ireland for over nine years. Next to ride hailing, FREE NOW also offers a range of mobility services such as e-scooters, e-bikes, e-mopeds as well as car sharing across Europe.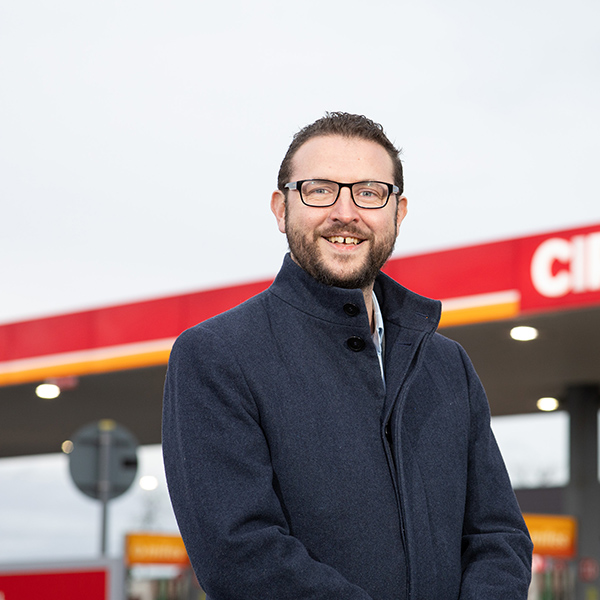 Brian Connolly, Senior Pricing Manager, Circle K
Brian is the Senior Pricing Manager within the Circle K fuels team. Brian has responsibility for all fuels pricing activities as well as the development of alternative fuels within Circle K in Ireland. Brian joined Circle K in 2018 having spent the previous 18 years working in a variety of senior management roles within the energy industry. Brian is leading Circle K's development of EV charging and CNG fuelling solutions in their Company Owned network and has overseen the roll out of Irelands first 350KW charge points in partnership with Ionity as well as the ongoing development and improvement in partnership with ESB Ecars. During 2021 and 2022 Circle K will commence roll out of their own charging solutions across their network.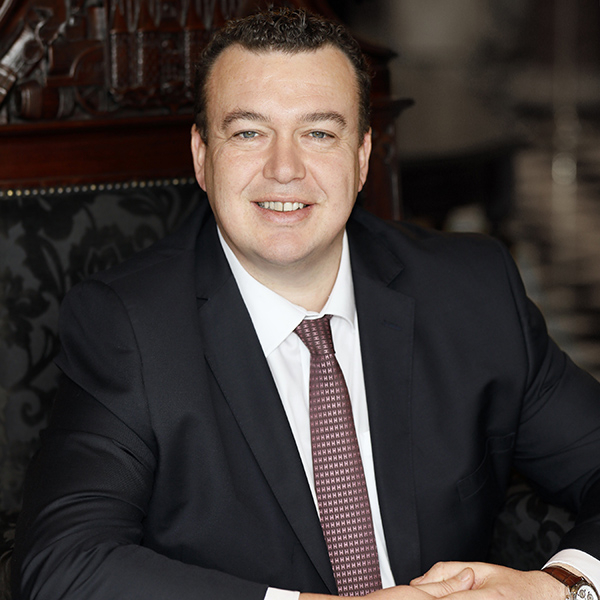 Paddy Magee, Operations Director, Renault Group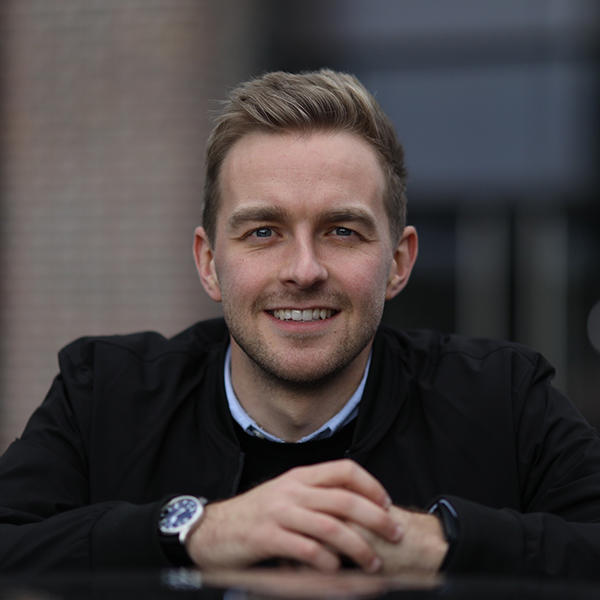 Conor Boyle, Co-Founder, Sweep
Conor Boyle has had seven years in the investment industry (Abbey Capital & Virtu Financial). He founded sports management agency managing Ronnie O'Sullivan until 2019 and went on to Co-found Sweep in 2019 focusing on technology within the automotive market.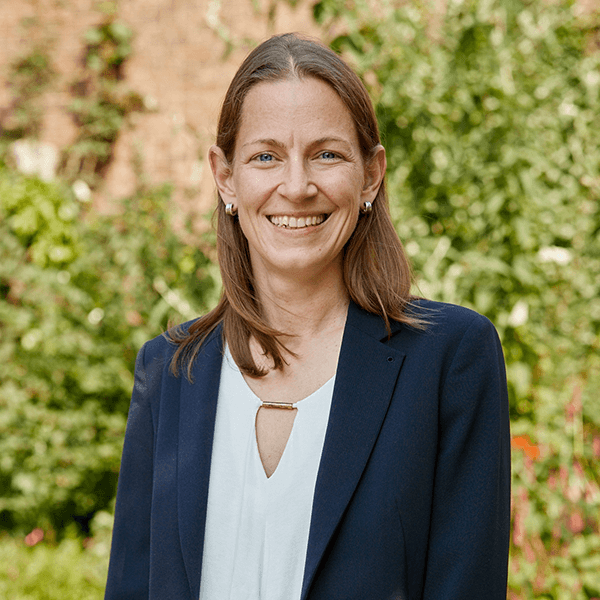 Sandra Roling, Head of Transport, The Climate Group
Sandra Roling leads the development of the Climate Group's transport systems strategy. Amongs others this includes EV100, a global corporate leadership initiative bringing together major companies committed to accelerating the switch to electric transport and making it 'the new normal' by 2030.
Sandra has held various positions in developing the Climate Group's engagement work with business as well as sub-national government. She was also part of the founding secretariat for the We Mean Business coalition. Prior to joining the Climate Group, Sandra spent eight years in Brussels, where she led the public affairs team of a German political communications agency and set up its EU office.
Sandra holds a BA in European Studies from the University of Osnabrück, Germany, as well as an MA in Central and Eastern European Studies from the Jagiellonian University in Cracow, Poland and an MSc in Sustainable Development from the University of Exeter, UK.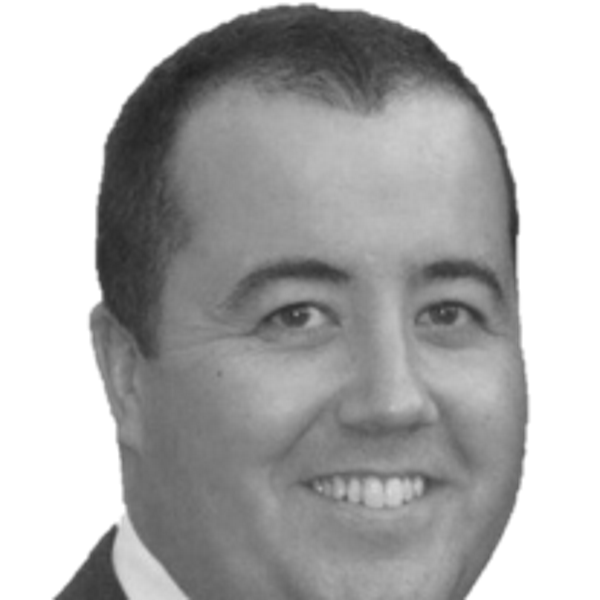 Tom Grant, Director of Assets and Internal Services, John Sisk & Son
Tom Grant is Sisk's Director of Assets and Internal Services. This role includes the management of the Company's 600 vehicle fleet in the UK and IRL.
Tom also leads our Plant operations where Sisk has made significant investment into clean technologies and assets. Prior to working with Sisk Tom has worked across Europe and Australia/New Zealand for 15 years in senior leadership capacities within the Construction Sector.
He holds a Bachelors of Business Studies, Economic and Finance and a Masters in International Business.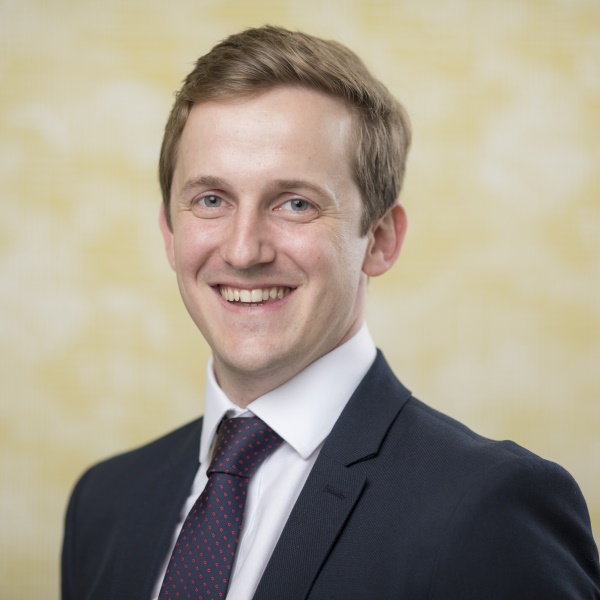 Andrew Grant, Senior Associate, BloombergNEF
Andrew Grant is a Senior Associate at BloombergNEF covering intelligent mobility.
He produces analysis on business models, technologies and policies related to connected cars, mobility services and autonomous driving. Andrew works with automakers, utilities, technology companies and investors to understand the role of data in the future of transportation.
He is based in London and holds MSc Applied Economics and Bachelor of Business Science in Economics degrees from the University of Cape Town.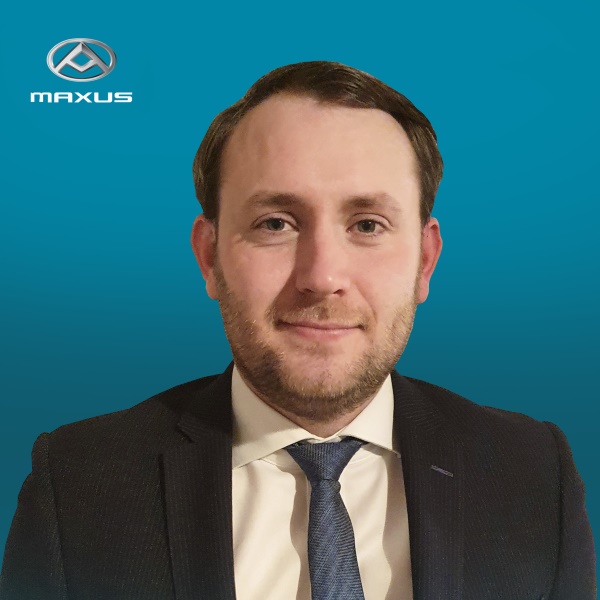 Karl Haughton, Sales & Fleet Manager Maxus Ireland at Harris Group
Karl Haughton was appointed Fleet Sales Manager and interim Dealer Development Manager Ireland for Harris MAXUS, part of The Harris Group earlier this year.
With more than six years' industry experience and part of a 4th generation that has worked in the motor trade, Karl has been with The Harris Group, located on the Naas Road in Dublin, since 2019, at which point he assumed the role of Sales Manager for Harris Bus and Coach operations.
His most recent appointment will see Karl focus on the successful and ever evolving MAXUS brand, formerly known as LDV. Karl will be responsible for driving sales by working in tandem with the MAXUS dealer network in Ireland.
Karl's early career saw him begin as a junior sales representative for Finlay Motor Group in Naas where he rapidly progressed to the position of Volvo Brand Manager, a role he held for four years.
Mark Barrett, General Manager, Harris MAXUS commented, "We're very excited to have Karl involved with the MAXUS brand and look forward to seeing him working alongside our talented dealer network to push the MAXUS brand forward into the future. I've no doubt that Karl's key skills in customer satisfaction, retention and relationship building will prove invaluable."
Founded by the late and great Pino Harris in 1961, The Harris Group is a leading importer and distributor of commercial vehicles with a firm focus on technological innovation and the next generation of clean, sustainable motoring. The sole distributor for right-hand drive Europe, the company partnered with leading Chinese manufacturer SAIC Motor, the name behind MAXUS, in 2015, marking the start of what has become a strong and enduring relationship.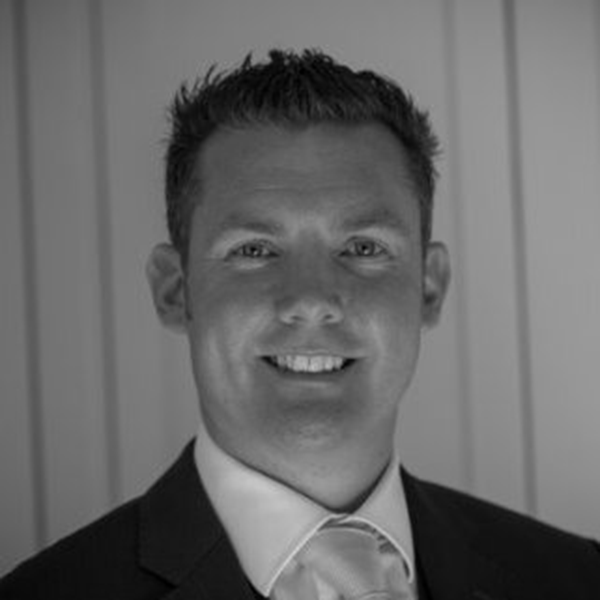 Simon Acton, Managing Director, Next Eco Car
Founder and Managing Director of Next Eco Car, one of Ireland's leading used Electric and Hybrid car sales specialists.
Chairman of the Irish EV Owners Association (IEVOA), supporting EV owners and driving EV adoption in Ireland.
Formerly a Technical Project Manager with over 20 years' experience in the IT industry acquired working mainly in the Finance, Utilities and Government sectors.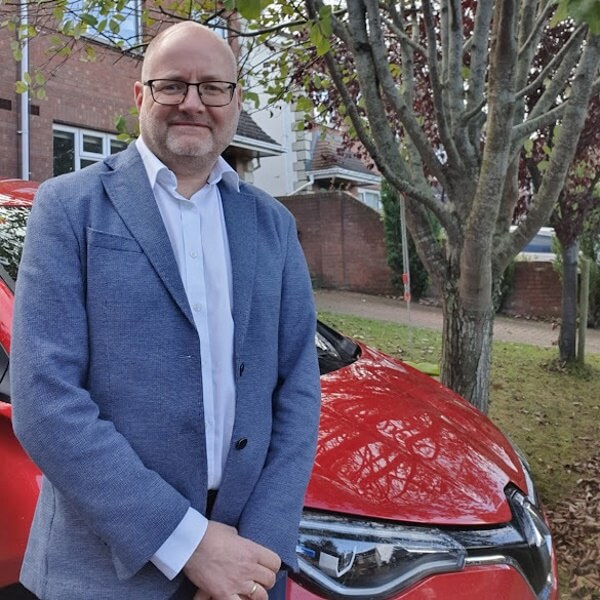 Jeremy Warnock is the Product, Supply and Distribution Manager for Groupe Renault in Ireland.
Jeremy is an enthusiastic advocate of electric vehicles and has worked closely with the Renault dealer network to promote the all-electric Renault ZOE E-TECH, Kangoo E-TECH and Master E-TECH ranges, as well as Renault's innovative E-TECH Hybrid and Plug-in Hybrid models.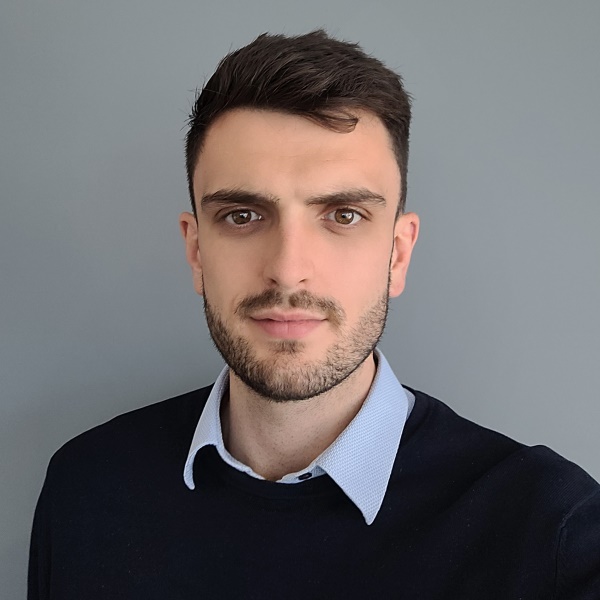 Gavin Hickey, Corporate Development, Energia Group
Gavin joined Energia Group in 2016 and has worked in a variety of energy services and project development roles across the group. Gavin has a degree in Energy System Engineering from UCD and experience in the design, development, and delivery of EV charging and renewable energy technologies. He takes an active role in the sector and is member of the Engineers Ireland Energy Environment and Climate Committee which places a key focus on role of engineers in facilitating the transition to renewable transport solutions.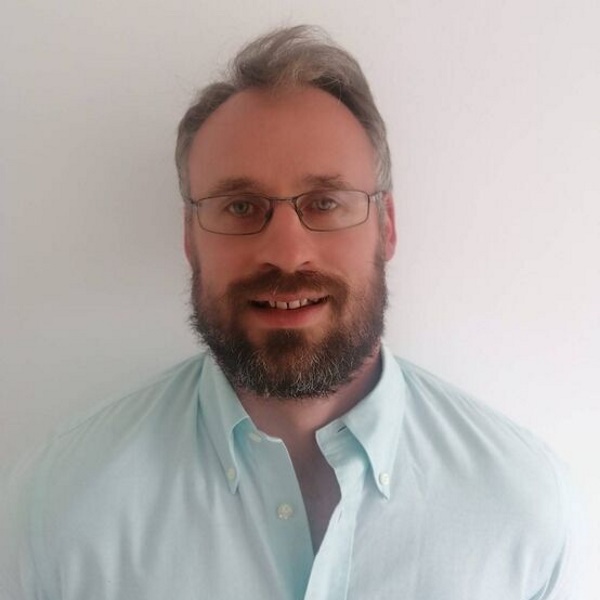 Shane Prendergast, Programme Manager for Electric Vehicles, Transport Team, SEAI
Shane Prendergast is the Programme Manager for Electric Vehicles on the transport team in SEAI. Shane has worked with SEAI for over 4 years and currently oversees SEAI's Electric Vehicle incentives and Electric Vehicle Demand Generation and Consumer Engagement Programmes.
SEAI's mission is to play a leading role in transforming Ireland into a society based on sustainable energy structures, technologies and practices. It advises Government on sustainable energy policy, trends and impacts, and delivers a range of programmes to promote the adoption of new efficient and renewable technologies and behaviours.
Shane has previously worked as an automotive homologation engineer in the Automotive Certification Department of National Standards Authority of Ireland and he joined the SEAI from his role as Chief Technical Officer for EVM Ltd. He holds a Bachelor's degree in Aeronautical Engineering and a Master's degree in Business Management.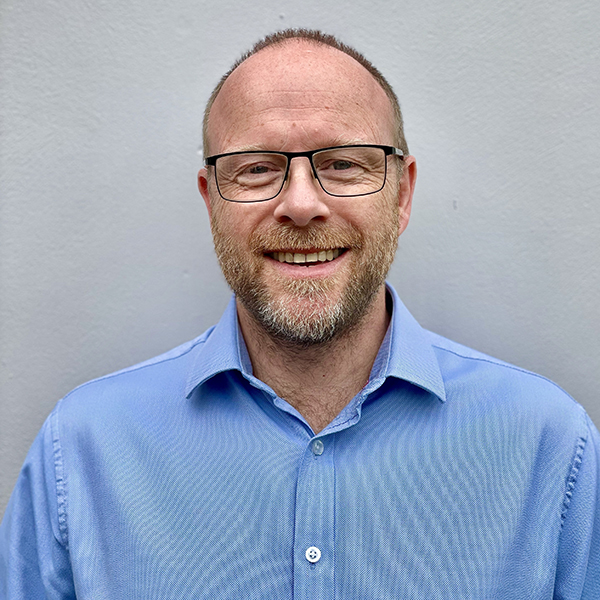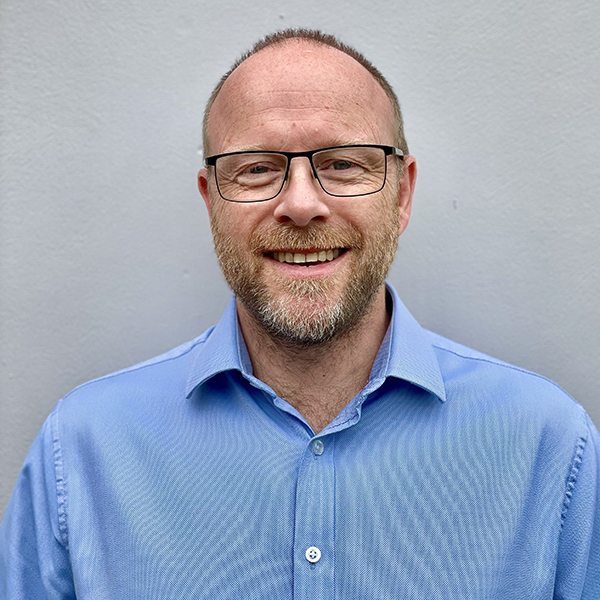 Paul Kirby, eLCV Expert, EV Essentials
Paul has over 30 years of automotive experience primarily working in the LCV sector. Having held senior roles in the fleet and leasing sector and managing a commercial fleet operation he now has his own Consulting, Training and Media company – EV Essentials. Having first driven an Electric Mercedes-Benz Sprinter in 2004 and now recognised by GreenFleet as being in the Top 100 most influential people operating in the Fleet Sustainability space, his main aim is to help commercial vehicle fleets of all shapes and sizes get started on the transition to an electric/zero emission fleet.
LinkedIn: https://www.linkedin.com/in/paul-kirby-26363b13/