Eamon Ryan TD, Minister for Climate Action, Communication Networks and Transport
Eamon Ryan TD is the Minister for Climate Action, Communication Networks and Transport. He was appointed to this role in June 2020. Eamon Ryan was elected to represent Dublin Bay South in the 2020 general election. He was born in Dublin and raised in Dundrum and Dartry. He studied commerce in UCD before taking a job managing a marketing course in the university's School of Business. He went on to found a cycling tourism company, Irish Cycling Safaris, in the late 1980s and in 1996 won the Ernst & Young Entrepreneur of the Year award. He was the founding chairperson of the Dublin Cycling Campaign and began his political career as a Dublin City Councillor for the Rathgar-Rathmines ward. He then went on to serve both as a TD for Dublin South and as a Government Minister for Communications, Energy and Natural Resources. In recent years he has worked for a European climate organisation and chaired the digital policy group in the Institute of International and European Affairs. He is currently leader of the Green Party/Comhaontas Glas.
Colin McKerracher, Head of Advanced Transport, Bloomberg
Colin McKerracher manages coverage of the transport sector at BloombergNEF. Colin's team covers the technology, policy and economic factors shaping the transport sector. This includes electric vehicles, charging infrastructure, batteries, shared mobility, autonomous driving and other new vehicle technologies. Colin's team advises the world's top automakers, electric utilities, oil and gas companies, governments and financiers. Colin previously managed BNEF's coverage of the global smart grid industry. He has over 10 years of experience in the clean energy and transport sectors and presents regularly at industry events. Colin's past roles include Director of Sales and Marketing for Neurio, a smart grid technology company, and Business Development Manager for a Canadian biofuel company. Colin holds degrees from the London School of Economics and the Sauder School of Business at UBC. He is based in London, UK.
Niall Hogan, Head of ESB ecars
Niall Hogan is Head of ESB ecars which helps drivers make the change to clean transport by providing Electric Vehicle Charging Networks. ESB ecars, supported by Irelands' Climate Action Fund, is investing €20M in expanding and upgrading Ireland's public EV charging network. EV Drivers already see the improvements in network reliability and faster charging options. ESB ecars also operates EV Charging Networks in Northern Ireland and Great Britain. Previously Niall held a variety of senior leadership roles including ESB Group Strategy Manager, ESB's Finance Transformation Programme Manager, Head of its Property function and General Manager of ESB's external Telecoms business (ESBT). He has a Masters in Executive & Business Coaching from University College Dublin and is a Fellow of the Chartered Association of Certified Accountants (FCCA).
Raj Lyons Chohan, Founder, evenergy.ie
Raj Lyons Chohan is the founder of evenergy.ie, an exciting Irish start up that was shortlisted in March of this year by SMART MOBILITY World in Dubai as 1 of 10 global start-ups that can make an impact across the smarter mobility sector. With over 15 years' experience working in the Automotive Industry in Ireland & UK, Raj was drawn to Electric Mobility from his time with Hyundai and could see the sector was on the cusp of a revolution. With the launch of the Worlds First EV Charging Marketplace from EV Energy due in the coming weeks, Raj is on a mission to Empower, Educate and Support Drivers & Dealerships in the area of EV Charging, accelerating the transition to electric mobility by offering a seamless consumer experience.
Caroline Kidd, Motoring Journalist
Caroline Kidd is a motoring journalist, commercial copywriter, and the Editor of Changing Lanes. Caroline founded Changing Lanes in 2014, as a simple automotive blog where she could share her passion for cars. Changing Lanes has grown to become a leading online automotive magazine and trusted authority on new cars and the motor industry. Caroline holds a Bachelor of Science from UCD (2008), Masters in Journalism from DIT (2012) and a Certificate in Digital Marketing from Carlow IT (2018). She is a juror for Irish Car of the Year and lives in Wexford, Ireland.
Joachim Brandt, Head of Electric and Autonomous Vehicles, Gemserv
With over 25 years of research and industry experience in telecom and energy, Joachim joined Gemserv leading on Smart Energy and Electric Vehicles. He previously led on complex innovation projects across the E-Mobility and Smart Energy space for E.ON, chairing the Energy UK EV working group (2016 –2018) and supporting technical standards development.
Bernard Magee, Director of eMobility, Siemens
Bernard is Director of eMobility at Siemens responsible for Great Britain and Ireland (GB&I). Over the last 20 years he has held several technical, commercial and management positions within the power infrastructure and mobility sectors in the UK and overseas. Bernard is a Chartered Engineer, he graduated from Queens University Belfast and holds a Global Energy MBA from Warwick University. He leads a team focused on partnering with fleet operators to define and implement eMobility charging infrastructure solutions in their quest to switch to low carbon mobility. He presents regularly at industry events and is a keen advocate for sharing and promoting the benefits of electric vehicles.
John Saunders, Sales and Marketing Director, Universal Honda LTD
An Industry stalwart with over 20 years' experience in the Irish motoring sector. John has worked extensively at both retail and distributor levels and is a keen observer of industry trends and future direction. Working as Sales Director for Universal Honda Ireland, John is about to head up the launch of Hondas' first full EV for the European market, The all new Honda "e".An MBA graduate from the University of Wales, John is looking forward to overseeing Honda's 2022 electrification program, whereby all of Honda's European models will be electrified. By the end of 2022 Honda will carry a range of full Electric and Hybrid technologies. In the current uncertain landscape, John sees the immediate challenge to customers, industry and indeed Government as one of transitioning the national fleet from traditional powertrains to new technology vehicles in the most efficient and practical way possible.
Celine Cluzel, Director MENg MSc Element Energy
Starting her career as a mechanical engineer, Celine gained 7 years' experience in the automotive sector in France and the UK before taking an MSc in Sustainable Energy Futures from Imperial College London.
Celine leads the transport team in the London office of Element Energy, and has delivered numerous projects related to gas, electric and hydrogen vehicles, as well as studies on autonomous vehicles. Celine has developed detailed knowledge of technology cost & performance and consumer behaviour, that she combines with her expertise in recharging infrastructure rollout strategies to provide fresh insights to this evolving sector. She regularly works for the UK Department for Transport, the European Climate Foundation as well as major EU cities, including the Dublin City region local authorities.
Dr. Grzegorz Ombach, Executive Vice President, Battery Systems, DRÄXLMAIER Group
Grzegorz (Greg) is passionate about managing technological innovation from an idea to broad market adoption. His combination of technology, leadership and commercial expertise, together with a truly global outlook (having worked across Europe, the USA and China) puts him in a strong position to drive international market success for high-tech innovations. Currently, he is responsible for the Battery Systems Business as EVP at Dräxlmaier, to deliver cutting edge technology in a premium market for the automotive sector. In this role, he sets the strategy for the business and oversees the entire product commercialisation, from the initial concept to high volume production.
Previously, he has worked at Qualcomm as a Global Vice President and General Manager of a breakthrough technology licensing business. In this role, he was responsible for business, technology and innovation portfolio development in close collaboration with strategic partners and universities. In almost eight years, he has built a new global organisation and the infrastructure for a new automotive licensing business. The team, under his leadership, created the global ecosystem, won 18th licensee partners and created more than 1500 IP's. Products based on this technology are just coming into production. Before joining Qualcomm, he was with Brose and Siemens VDO where he managed the design of new technologies and intellectual property portfolio as Director of Advanced Development and Principal Expert.
During the last six years, Grzegorz has also been an advisor to Airbus management. The highly regulated aviation & aerospace industry, similarly to the automotive industry, experiences enormous transformation driven by increasing hybridisation, electrification, digitisation, cloud, digital twin, AI, 5G, blockchain and quantum computing. Grzegorz holds a Ph.D. in Electrical Engineering from the Silesian University of Technology, Poland and a Certificate in Global Management from INSEAD, The Business School for the World. He has been awarded Guest Professorship at the Zhejiang University in China.
James McCarthy, CEO, Nissan Ireland
James McCarthy is a law graduate of UCD, he qualified as a solicitor in 1982 and subsequently received an MBA from the University of Pittsburgh. He worked in corporate finance for 20 years before being appointed to his current role as CEO of the Nissan Ireland Group in 2012. The group comprises, Nissan Ireland, Windsor Retail Group and Sixt Leasing, it employs over 500 staff. Nissan Ireland have been the pioneers of electric mobility ever since the launch of their Nissan LEAF in 2010, there are now over 5,000 Nissan LEAFs on the Irish roads. This year is a very exciting year for the Nissan LEAF globally as it marked the production of the 500,000th Nissan LEAF on 9th September, Word EV Day. James is a strong advocate for electric mobility in Ireland and has promoted a sustainability agenda throughout the Nissan Group.
Christina Bu (NO), Head of the Norwegian EV Association
Christina Bu, born in 1980, is head of "Norsk elbilforening" (the Norwegian EV Association), a role she has had for six years. Earlier, she worked as a political adviser within mobility and environmental issues. Christina has a BA in political science from the University of Oslo and Pontifical Catholic University of Chile and a MA in Society, Science and Technology Studies from the University of Oslo and Maastricht University. As an expert on electric mobility, Christina is frequently meeting with OEMs and advising politicians and governmental bodies from different countries. She has been a Keynote speaker at conferences across the globe. With an EV market share close to 50%, Norway is leading the way. The Norwegian EV Association is an NGO and consumer organization that has been fast growing and now has 35 employees and over 75,000 members – EV owners from all over the country. This makes it the worlds' largest EV owner organization. The organization plays an important role both nationally and internationally when it comes to promoting the shift to electric mobility, and works in collaboration with governmental bodies, industry and other organizations.
Gary McRae, Head of Electric Mobility, Urban Foresight
Gary is Head of Electric Mobility at Urban Foresight, leading the team in Dundee and Newcastle to support organisations to make the switch to low carbon mobility and is an experienced senior local authority manager, who led the Corporate Fleet team in Dundee City Council. Gary's work saw Dundee achieve the position of having the UK's largest local authority fleet of electric vehicles, delivering some of the most innovative and market leading electric vehicle charging solutions and culminated with the city being named Europe's most visionary city for EVs by the World Electric Vehicle Association. This experience gives him a detailed technical knowledge of EVs and associated infrastructure, as well as the practicalities of securing funding and the challenges of delivering innovative projects.
Elena Wrelton, Environmental Compliance Manager, ELVES
Elena Wrelton is the Environmental Compliance Manager at ELVES (ELV Environmental Services CLG), the compliance scheme for End-of-Life Vehicles. Prior to joining ELVES in 2015, she worked as a waste specialist at the Ministry of Environment in New Zealand. In a variety of roles, latterly as Waste Portfolio Lead, she oversaw a range of waste and resource management strategies, including the operation of waste policy, the implementation of a take back programme for certain types of WEEE, the funding for waste and environmental projects, and the fostering of voluntary producer responsibility schemes for diverse waste streams. She recently was awarded an MBA in Innovation, Enterprise and the Circular Economy.
Anne Graham, Chief Executive Officer, National Transport Authority
Anne is Chief Executive Officer with the National Transport Authority. The Authority is responsible for the provision, regulation and integration of public transport services, the provision of supporting infrastructure for sustainable transport and for driving the greater use of sustainable transport as a mode of choice. She previously worked with the Authority as Director of Public Transport Services on the regulation and provision of public transport services nationally. Prior to joining the NTA, she worked in the Dublin local authorities as a chartered civil engineer in the drainage, roads and traffic divisions; as a project manager on the redevelopment of Dublin's O'Connell Street area and as an Area Manager in the South West area of the city.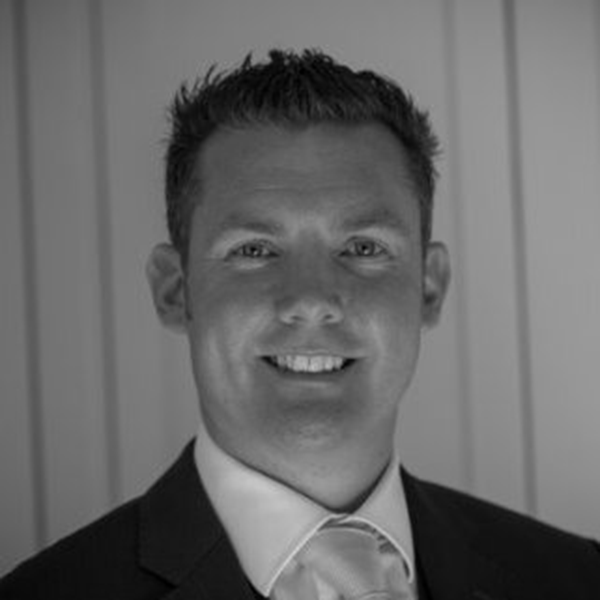 Simon Acton, Chair, Irish EV Owners Association and Founder and Managing Director, Next Eco Car
Founder and Managing Director of Next Eco Car, one of Ireland's leading used Electric and Hybrid car sales specialists. Chairman of the Irish EV Owners Association (IEVOA), supporting EV owners and driving EV adoption in Ireland. Formerly a Technical Project Manager, with over 20 years' experience in the IT industry acquired working mainly in the Finance, Utilities and Government sectors.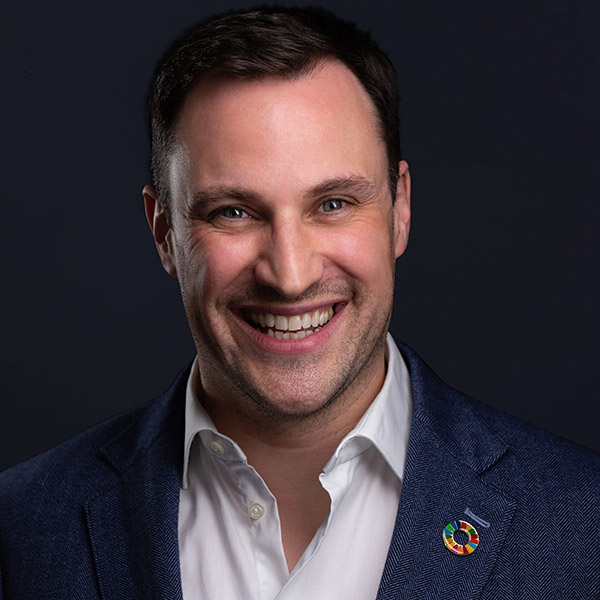 Derek Reilly, Founder, Dublin EV Owners Club
Derek Reilly is passionate about electric vehicles. This year he has launched "EV Review Ireland" on YouTube and it has already become one of Ireland's leading EV YouTube channels. On the channel Derek reviews everything from electric micro mobility all the way up to electric vans and buses. Derek only reviews fully electric vehicles as he feels there are enough bloggers, vloggers and motoring journalists out there to review the fossil fuel burning vehicles.  Derek started the channel to drive the awareness and adoption of electric vehicles and has already had viewers contact him to say they have purchased an EV because of his reviews. Derek is also the founder of the Dublin EV Owners Club for those in and around the Dublin region who already own an EV or are EV curious. Derek is a regular EV contributor to Jess Kelly's "Tech Talk" show on Newstalk FM and is also starting a new EV vlogcast over the coming months.
David Murray, Head of Mails Operational Excellence, An Post
David Murray is the Head of Operational Excellence at An Post. David is responsible for developing and implementing a continuous improvement culture through the use of Six Sigma and Lean Management as the "Way" we operate on a daily basis. Prior to joining An Post, David held leadership positions at Syncreon, Motorola and Continental Tyres. David is an Industrial Engineering graduate with a Bachelors in Business Studies and is a Certified Master Black Belt.
Alan Murphy, Smart Dublin Regional Manager
Alan leads the Smart Dublin team which explores emerging technology to provide better public services in areas such as Mobility, Environment, Energy Efficiency, Citizen Engagement, etc. across the Dublin region. He has extensive experience in developing new business models and delivering technology projects in the Energy, Healthcare, Pharmaceuticals, Consumer Goods, Manufacturing and Humanitarian sectors. He was the Design Authority on the Irish Smart Metering programme which sparked his interest in Smart Cities. He has previously worked for PwC, IBM and HCL Axon amongst others. Alan's qualifications include a Business Studies Degree and Postgraduate Diploma in Computing from the University of Limerick.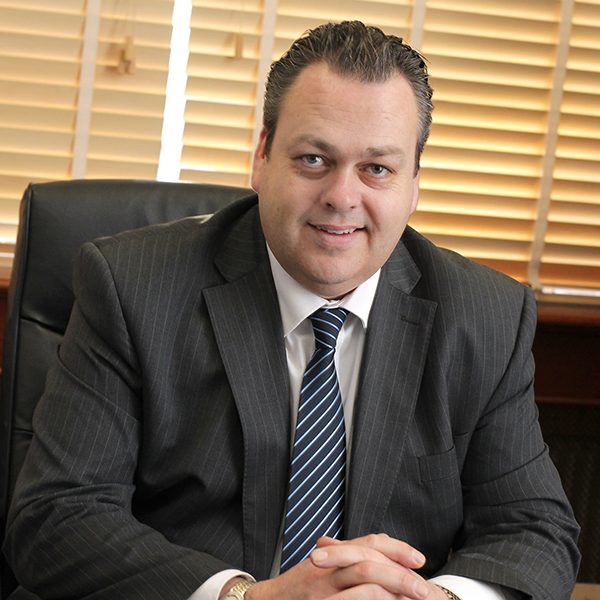 Mark Barrett, General manager of Harris Automotive Distributors UC (MAXUS/LDV).
One of Ireland's leading and most renowned distributors of new and used vehicles and where Mark has held a number of senior roles. The MAXUS LCV brand is supported by an extensive dealership network across all seven territories in right-hand drive markets in Europe and Mark believes that offering a specialised service that helps customers navigate the switch to electric driving is an integral part of the business. 2020 has been an historic year for MAXUS, and, having rebranded from its original LDV moniker in April, MAXUS went on to launch its newest EV in the brand's stable, the e DELIVER3, which is the first van in the MAXUS portfolio that will not offer a diesel engine alternative.
As general manager, Mark is very involved in the day-to-day running of the business and takes a hands-on role directing all operations for the MAXUS brand including imports and exports, the development of the MAXUS dealer network in addition to overseeing the sales and marketing function. For almost 30 years Mark has worked in the automotive industry with extensive experience across fleet rental / leasing, commercial, HGV and LGV working with some of the leading brands in the world. Mark's burning ambition is to drive a MAXUS EV from China to Dublin, a journey of some 8,000kms.
Paddy Magee, Country Operations Director, Renault Group Ireland.
Patrick Magee is Country Operations Director for Renault Group in Ireland. He is responsible for the Renault and Dacia brands in Ireland and a network of 29 dealerships around the country. The Wicklow native has worked in the motor industry for almost 25 years. A graduate of DIT Bolton Street, Patrick was Sales Director of Renault Ireland from 2007 until 2013, when he was appointed as the group's Country Operations Manager. Patrick has been Country Operations Director for Renault Group Ireland since July 2016.