Eamon Ryan TD is the Minister for the Environment, Climate and Communications and the Minister for Transport.
Eamon Ryan was elected to represent Dublin Bay South in the 2020 general election. He was born in Dublin and raised in Dundrum and Dartry.
He studied commerce in UCD before taking a job managing a marketing course in the university's School of Business. He went on to found a cycling tourism company – Irish Cycling Safaris – in the late 1980s and in 1996 won the Ernst & Young Entrepreneur of the Year award.
He was the founding chairperson of the Dublin Cycling Campaign and began his political career as a Dublin City Councillor for the Rathgar-Rathmines ward. He then went on to serve both as a TD for Dublin South and as a Government Minister for Communications, Energy and Natural Resources.
In recent years he has worked for a European climate organisation and chaired the digital policy group in the Institute of International and European Affairs.
He is currently leader of the Green Party/Comhaontas Glas.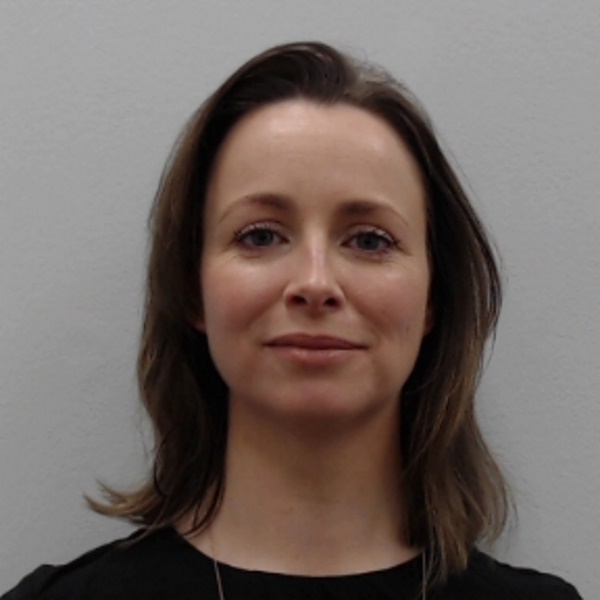 Aoife O'Grady, Head of Zero Emission Vehicles Ireland, Department of Transport
Aoife O'Grady is Head of Zero Emission Vehicles Ireland, a new Government Office within the Department of Transport, which supports the uptake of vehicles through grants and incentives and also funds EV charging infrastructure. Aoife has worked for both the Irish and UK Governments in the field of transport for almost 20 years, with a focus on strategy and sustainability. By training a social scientist, Aoife has a BA from Trinity College, Dublin and an MA and PhD from the University of Warwick.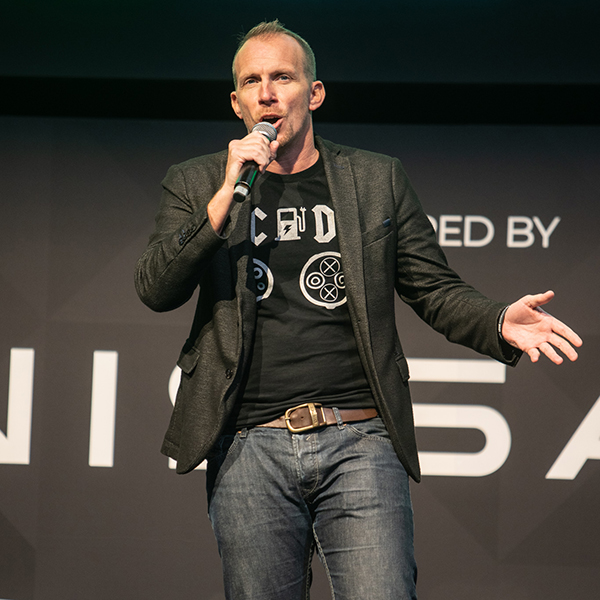 Dan Caesar, Joint CEO of the Fully Charged SHOW
Clean Energy promoter since 2005, Electric Car driver since 2015, Dan has spent >20 years promoting cleaner energy and transport including with, or on Accelerating Clean Technologies, Ceres Power, CORGI, Department of Energy & Climate Change, Energise Communications, Homebuilding & Renovating Show, Solar Media, Wolseley Plc; Renewables Roadshow, Renewables Awards, Renewable Heat Incentive Roadshow, Energy Storage Alliance, Energy Saving Home at the National Homebuilding & Renovating Show, Installer/Green Installer Magazine, House of the Future and Installer LIVE.
Dan has spent 6 years leading the world's no.1 clean energy and electric vehicle show with his co-CEO, actor, author and presenter Robert Llewellyn. Future-thinking, and free-thinking @FullyChargedDan can be found on Twitter, occasionally on-screen as the home energy expert at the Fully Charged Show, and is responsible for commissioning content across YouTube, Podcasts and the Fully Charged LIVE events.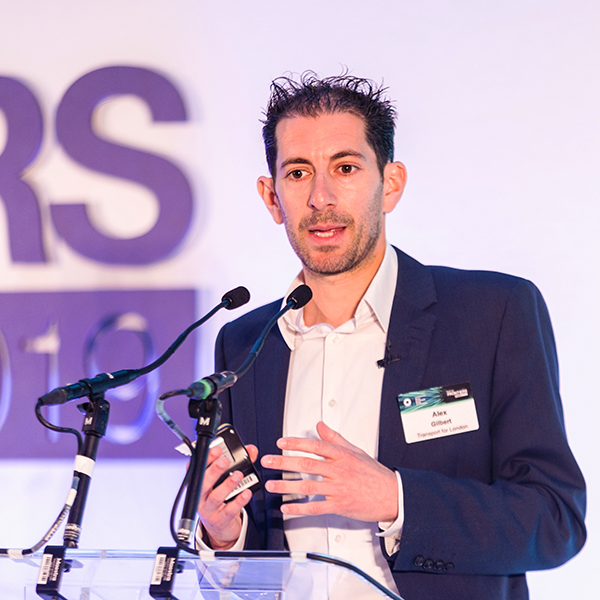 Alex Gilbert, Head of Energy & Electrification within Commercial Development, Transport for London
Alex is currently Head of Energy & Electrification within Commercial Development at Transport for London; the world's most integrated transport authority and the capital's largest and most significant energy user.
He has acted as an independent 'Green Infrastructure' investor and advisor, focusing on: the 'energy transformation'; electric-mobility clean-tech investment; and the financing of smart, low carbon, sustainable cities.
Alex has worked in sustainable investment throughout his career – responsible for sourcing, financing and delivering high social & environmental-impact opportunities – and is working with developers, financiers and governments to support their future infrastructure.
He has a degree in Economics (First Class) and a Masters in Advanced Energy and Environmental Studies (Distinction).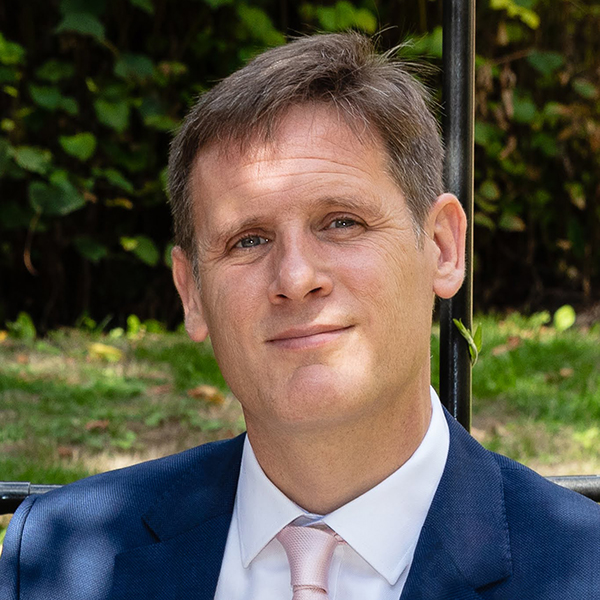 Alan McCleave, Country Director UK and Ireland, Wallbox
Alan McCleave is the Country Director UK and Ireland at Wallbox, a global smart charging and energy management solutions company. Alan has worked in the EV charging space across the UK, Ireland and Nordics for the past 4 years and his career before this was spread across the Energy sector and vehicle leasing companies. Alan has helped many companies adapt to the transition from ICE vehicles to electric, across many sectors; retail (B2C), depot, fleet, energy, real estate and corporate B2B.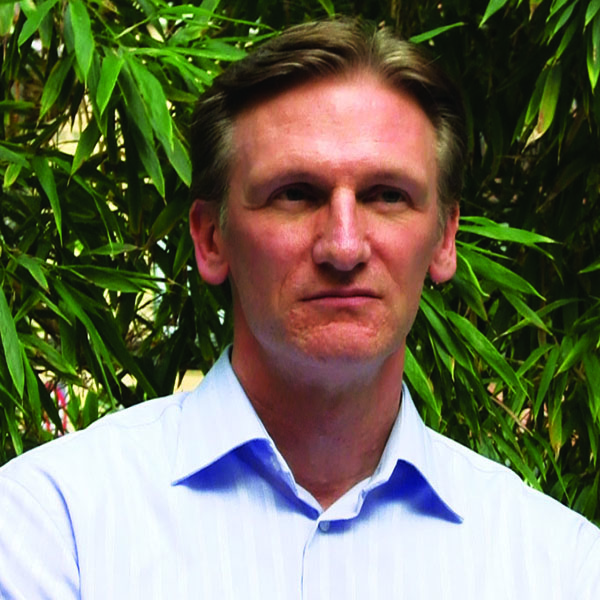 Cormac Healy, Energy Management Lead, Dublin City Council
Cormac Healy is Energy Management Lead for Dublin City Council. He has pioneered and championed Energy Performance Contracting in the Local Authority sector, working closely with CoDEMA and the SEAI to prove the model in the Irish market. Cormac was nominated twice as a finalist in the SEAI Energy Awards, and was a winner of the leadership in the Public Sector award in 2020. He represents Dublin City Council on the Regional EVCP strategy steering group and was closely involved in the preparation of the four Dublin Local Authorities EVCP strategy. Cormac sits on the Public Sector Energy and Infrastructure Delivery Groups at ZEVI and has recently launched Dublin City Council's first Community Mobility Charging Hub. He was previously Director of Marketing with a State Agency and Managing Director of a company in the private sector. Cormac has primary and post primary degrees in Economics, Management, Education and Languages.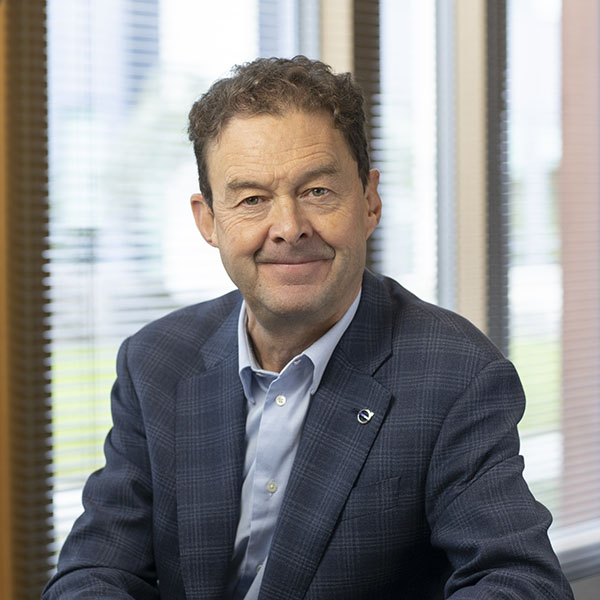 David Thomas, Managing Director, Volvo Car Ireland
David has worked with Volvo Cars for over 25 years, taking the helm as Managing Director of Volvo Car Ireland in 2017.
Prior to his role in Ireland, David worked in a number of senior management roles within the company, including Managing Director of Russia, Regional Vice President of Sweden, Vice President of Global Fleet, Vice President of Customer Experience & Network Americas and Managing Director of Switzerland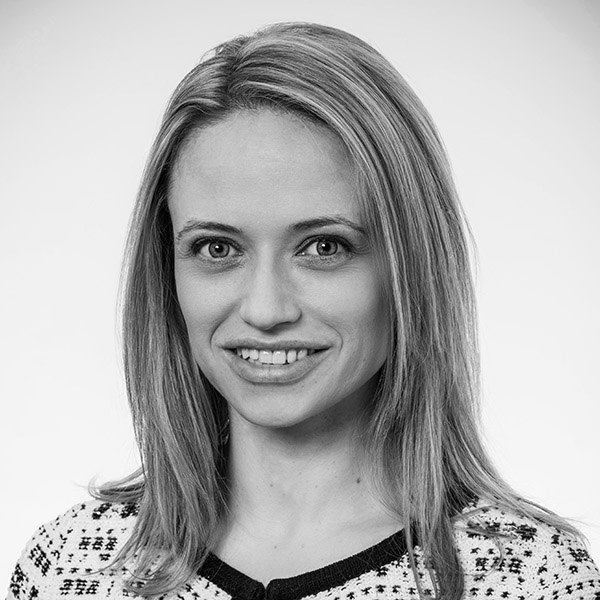 Emma Mitchell, Operations Director, Society of the Irish Motor Industry (SIMI)
Emma Mitchell is Operations Director at the Society of the Irish Motor Industry (SIMI), the automotive trade association that represents the entire Irish Motor Industry with over 1,200 members. Emma is directly responsible for the Vehicle Manufacturers' Sector, and is closely involved in key policy and strategic decisions that impact on both that sector and on motor retailers. In addition, Emma is the chief writer of SIMI's key taxation operational and policy documents, including the Industry's annual Budget. Her role includes ongoing engagement with key Irish public servants and she is Company Secretary. Emma has over 20 years extensive and varied experience in the Irish Motor Industry, and is an IT graduate of the National College of Ireland.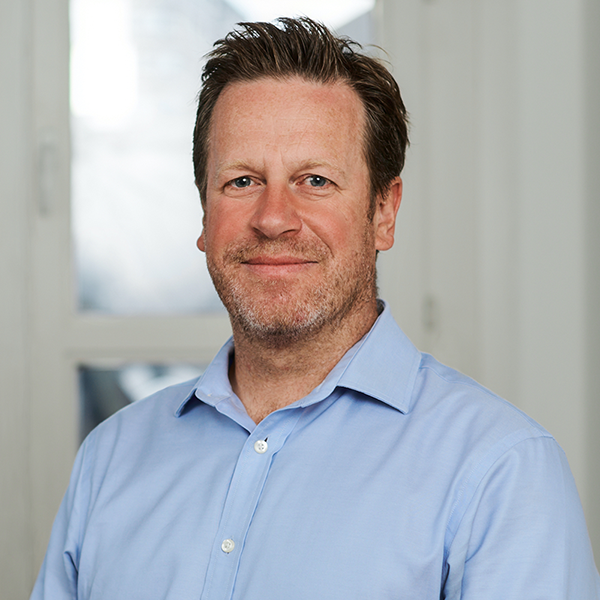 Toby Butler, Managing Director, ubitricity
Toby Butler joined ubitricity as Managing Director of the UK in January 2022. Before this role, he held several management positions and most recently was focused on leading the growth of EV charging infrastructure and services as the General Manager E-Mobility Europe at Shell.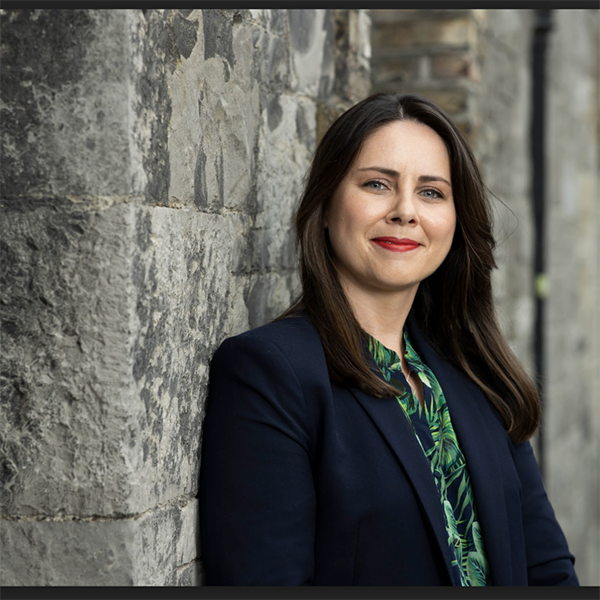 Fiona Brady, Head of Operations and Public Affairs, FREE NOW Ireland
Fiona Brady is the Head of Operations and Public Affairs for FREE NOW Ireland. In 2021 she was also appointed, by the Minister of Transport, to the Taxi Advisory Committee which advises the Minister and the National Transport Authority of Ireland. Fiona is a chartered member of CILT Ireland (The Chartered Institute of Logistics and Transport) and was appointed to their Irish Council in July 2022.
She initially joined FREE NOW in 2016 as a Senior Operations Manager and was subsequently promoted to Head of Operations in early 2018, and Head of Public Affairs in late 2021.
In her current role, Fiona drives the sustainability and innovation agenda for FREE NOW across Ireland. Engaging with the political ecosystem and public policy to advance how cities and their citizens interact with next generation mobility services. She is also responsible for the development of strategic initiatives to deliver value and positive experiences for FREE NOW drivers and passengers – including electrification of FREE NOW's taxi fleet, multi-modal diversification and key partnerships with industry stakeholders.
As part of the senior leadership team, Fiona was instrumental in the company's transition from Hailo to mytaxi, and most recently to FREE NOW.
Fiona has over 19 years' experience working in transport, tech and mobility across both public and private sectors. She started her career in transport at Dublin Bus where she worked for over 11 years, and then moved on to the private sector in 2015, where she held the position of Customer Operations Senior Manager at travel technology solutions provider CarTrawler.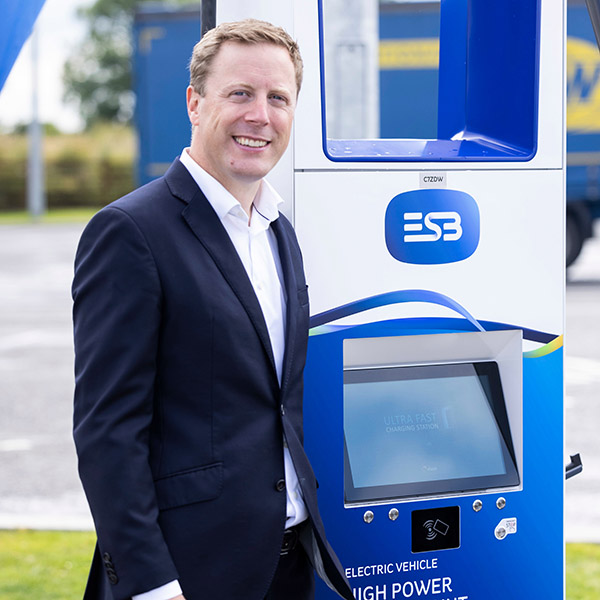 John Byrne, Head of eMobility, ESB
John Byrne is a senior business leader specialising in the delivery of energy, transport and infrastructure solutions to help all drivers make the change to cleaner transport. John leads a team delivering electric vehicle solutions for customers in Ireland, Northern Ireland and Great Britain. He has previously held various senior positions within the energy sector including Head of Regulation, Head of Smart Grids and Head of Smart Metering at ESB.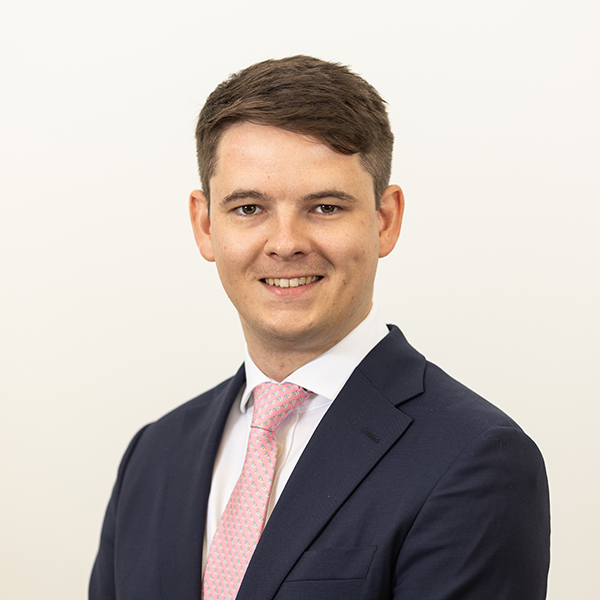 Andy Leach, Energy Storage Analyst, BloombergNEF
Andy is a member of the Energy Storage team at BloombergNEF. He leads the company's coverage on energy storage technologies and the lithium battery supply chain, providing insights on technology, markets, policies and regulation.
Andy works in team in producing a mix of quick take insights on market events and longer deep dive research pieces. He leverages his background in battery research to provide key insights into the chemistries, applications and markets for lithium-ion batteries.
Prior to joining BNEF Andy completed a PhD at the University of Southampton. This work focused on platinum catalysis for fuel cell applications. He then went on to work as a research fellow at the University College London for four years, researching lithium-ion batteries. Andy holds an MCHEM in Chemistry and a PhD in Electrochemistry.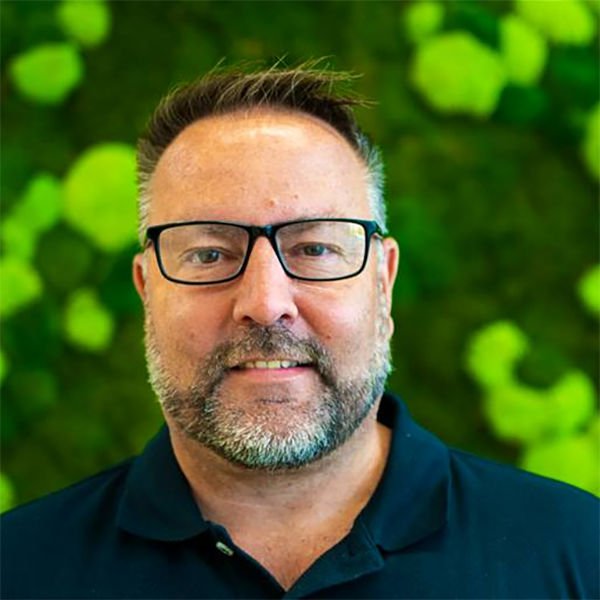 Kevin Welstead, EV Sector Director, SSE Airtricity 
Kevin Welstead has been working with SSE for over 30 years. His career spans from Networks, where he operated and managed the distribution networks, to running the Lighting PFI Businesses, to now leading the EV business in SSE Distributed Energy (DE). In his current role, Kevin has focused on delivering key charging infrastructure for buses and fleets, shaping SSE DE electric vehicle strategy and propositions, in particular on Ultra Rapid Charging EV Hubs, Fleet depots and innovative solutions for e-bus depots.
Based on his previous networks experience and electrical engineering foundation, he has developed a unique proposition, linking EV infrastructure with solar, battery storage, 5G and micro data to deliver a 'whole system thinking' approach for business and communities.
Kevin has innovation and collaboration at the heart of everything he does and this brought him to lead a 'first of a kind' B2G innovation project, working in conjunction with key partners.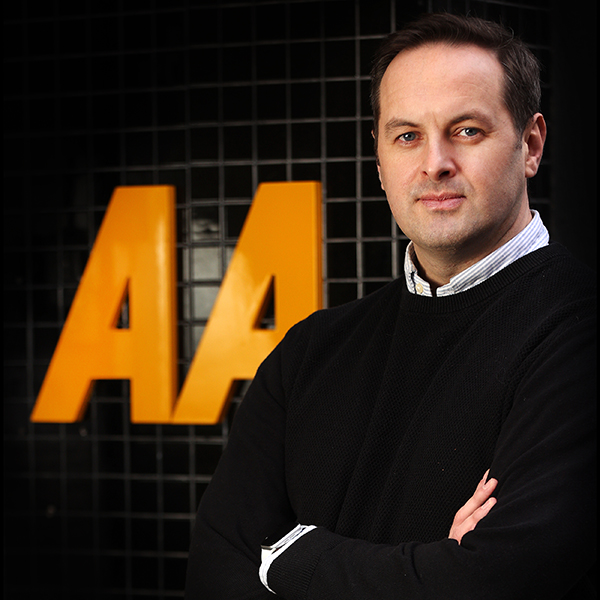 Paddy Comyn, Head of Communications, AA Ireland
He has been involved in the Irish Motor Industry both as a Journalist and a PR professional for over 20 years. He was a freelance journalist with the Irish Times, then Head of Communications for Volkswagen Group Ireland and since 2021 has been Head of Communications for AA Ireland as they embark on a period of transformation.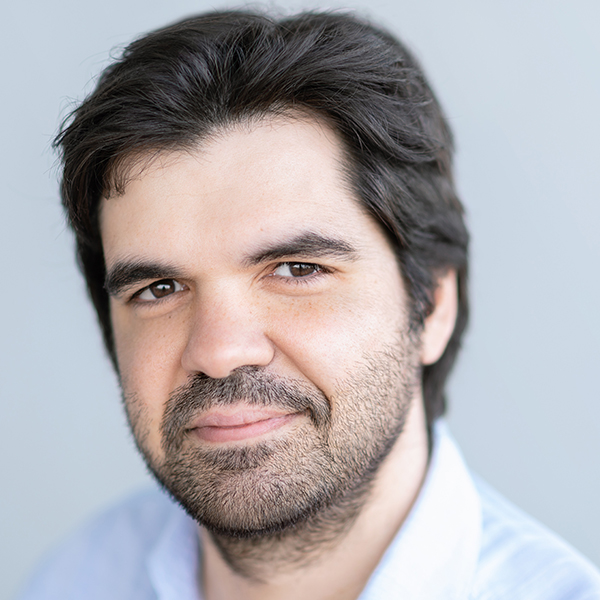 André Dias, Chief Technology Officer and Founder, Daloop
As CTO of Daloop, André Dias defines the technology vision and works hand-in-hand with the company's customers to develop the sustainable mobility solutions that will help optimize their investments in electrified fleets and the surrounding infrastructure.
Prior to founding Flow in August 2019, Dias was the head of the Intelligent Systems Unit at CEiiA, the Center for Innovation and Creative Engineering in Portugal. There, he led the development team that designed the technology framework that has become Flow's Sustainable Mobility Management solution.
Dias' previous experience includes project management stints at INTELI, a leading Portuguese think-tank where he focused on mobility, and research positions at UCLA in Los Angeles and Airbus Space in France.
Dias holds master of science degrees in Aerospace Engineering from both the Instituto Superior Técnico in Portugal and L'ISAE-SUPAERO in France.
Fluent in English, French, Spanish and his native Portuguese, Dias is based in Portugal.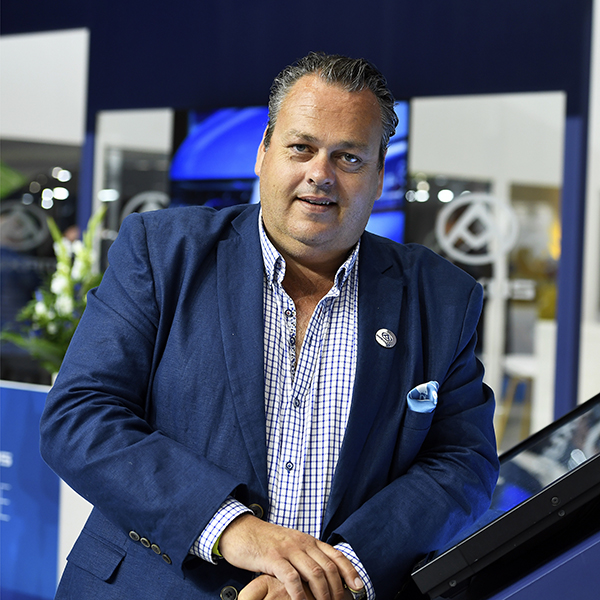 Mark Barrett, General Manager, Harris Maxus
General manager of Harris MAXUS, Mark Barrett is a leading figure in the automotive industry and was part of the team responsible for the relaunch of the MAXUS (formerly LDV) commercial vehicle range in the UK and Ireland in 2016 and including all of right-hand drive Europe. He was a member of The Harris Group team that won the distribution rights for the brand from SAIC Motors, the largest automotive company in China.
The Harris Group, one of Ireland's leading and most renowned distributors of new and used vehicles and where Mark has spent most of his career in several senior roles including Group Tender Manager and senior overseas manager responsible for establishing new, overseas markets for the used sales business.
As GM, Mark is very involved in the day-to-day running of the business and takes a hands-on role directing all operations including imports and exports, the development of the MAXUS dealer network in addition to overseeing the sales and marketing function.
Mark is a leading voice in the commercial electric vehicle sector. Under his stewardship, the company has launched several new platform all-electric vans and this year saw the introduction of the first all-electric luxury MPV and pick-up truck, which were unveiled by MAXUS at the annual Commercial Vehicle show in the UK.
For more than 25 years Mark has worked in the automotive industry with extensive experience across fleet rental / leasing, commercial, HGV and LGV working with some of the leading brands in the world e.g., Toyota, Isuzu & Iveco to name a few.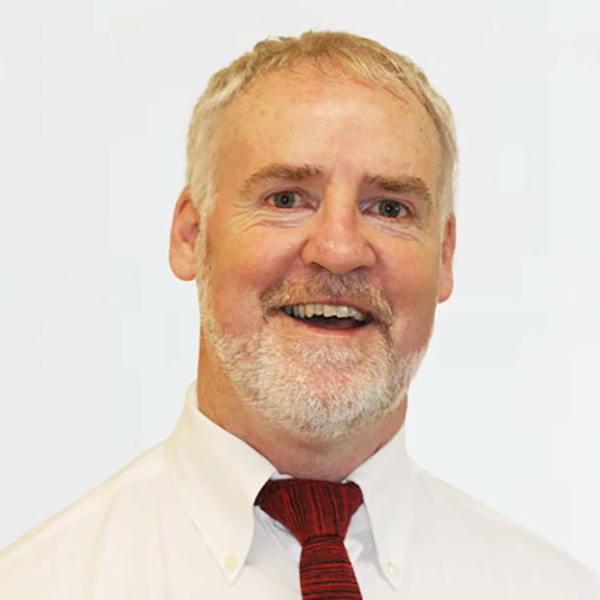 Eamon Stack, CEO and Co-Founder, Range Therapy 
Eamon is a computer engineer and award-winning serial social entrepreneur. He co-founded Range Therapy CLG in 2020, a direct response to the climate change emergency. Range Therapy is focused on reducing transport and energy emissions, two of the big four human causes of climate change. Range Therapy designs, builds and installs range extenders for EVs, Range Trailer – portable power platform and Range Wall Energy Storage unit, all products built reusing battery packs formerly in EVs.
Eamon Stack was founder and former CEO at Enclude for 14 years. Enclude, Europe's biggest technology charity, is focused on building the management information capacity of the Irish Charity Sector, with special focus on addiction, homelessness and domestic violence services. Eamon also co-founded the MakePovertyHistory Irish campaign in 2005, whose main rally attracted 20,000 people. Somewhat surprisingly, Eamon was a Jesuit priest for 21 years!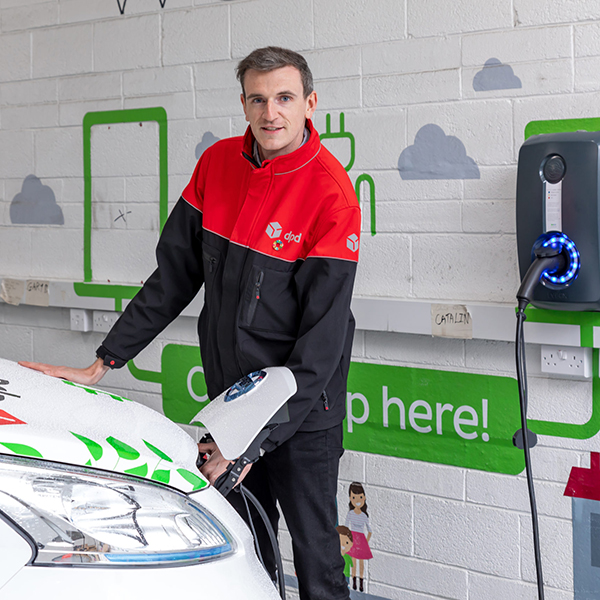 James Atkinson, Sustainability Programme Manager, Manager, DPD Ireland
James manages the Sustainability Strategy for DPD; Ireland's largest dedicated parcel carrier. He implements targeted emissions reduction projects across its fleet and buildings. DPD are currently deploying 250 electric vans, with chargers being installed at over 30 depots nationwide. With an objective to convert 90% of its 1500 diesel vans to electric by 2030, their challenges include charging infrastructure and van range. DPD are also switching to HVO biofuel to achieve up to 90% reduction in emissions of their linehaul fleet. DPD Ireland have already invested over €3m in emissions reductions projects.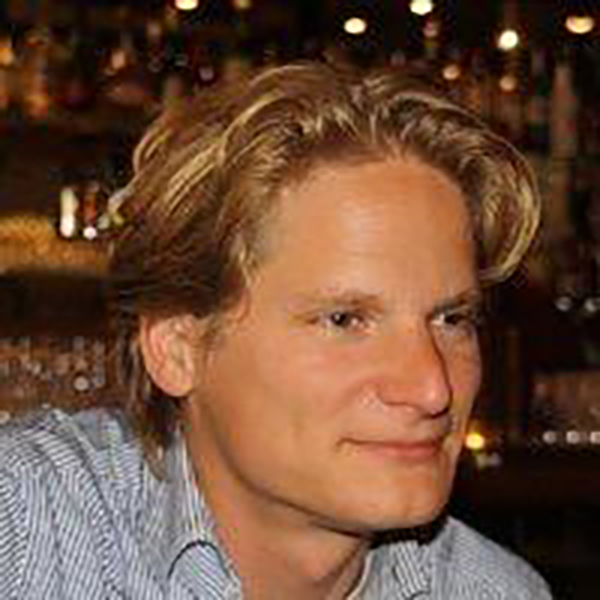 Jeroen Veger, Project Manager Public Charging, City of Amsterdam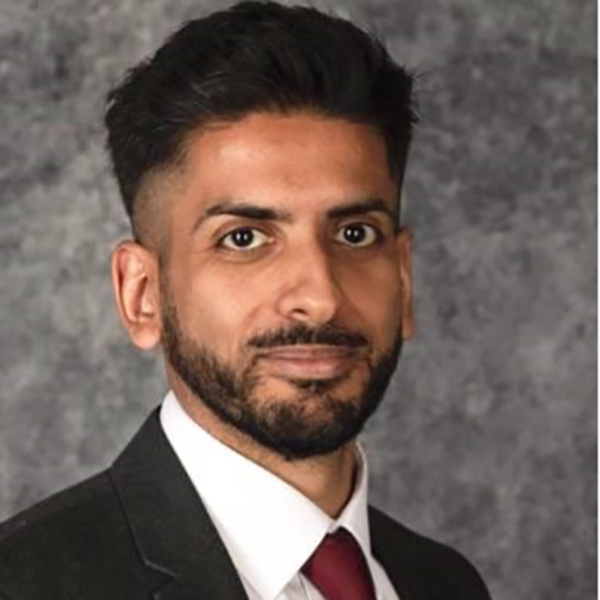 Amit Chopra, Lead, Schneider Electric eMobility
Amit leads Schneider Electric eMobility team across UK&I in close coordination with other Schneider Electric businesses. Responsible for helping our customers deploy various charging solutions as more vehicles become electric utilising EV charging, infrastructure and integrated Ecostruxture technology. Amit has been part of emobility for 7 years delivering electric vehicle charging for home, work, destination, fleet and transit. Sustainability is core to his values having completed MSC Environmental Sciences prior to joining Schneider Electric.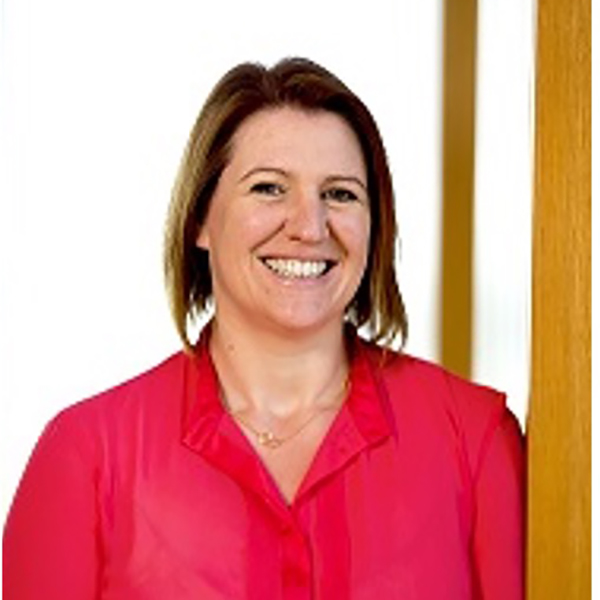 Carolyne Godkin PMP, B.Sc. Psy, M.Bs., Director of Services, Wexford County Council
www.linkedin.com/in/carolynegodkin
Carolyne Godkin is Director of Services for Wexford County Council with responsibility for Housing, Community, Libraries, Arts, Emergency Services and Environment & Climate Change. She holds a Bachelor of Science in psychology from UCD and a Master of Business in Management & Organisation from the Michael Smurfit Graduate Business School, Dublin.
Carolyne began her career as a management consultant, specialising in marketing and strategy and from 2003 has held a variety of positions with South Dublin and Wexford County Councils. Her principal area of expertise is business development spanning project feasibility and management, financing, and stakeholder engagement. In her current role, she manages a range of Council services, driving strategy formation and service delivery.
Under the Environment & Climate Change remit, Carolyne has led the establishment of a cross-departmental Climate Action Team within the organisation; helping to achieve and maintain the ISO5001 Energy Management standard for the Council as well as supporting the organisation on its journey towards improving energy efficiency by 50% by 2030. Under the Public Sector Energy Efficiency strategy, the local authority is also obliged to reduce energy-related greenhouse gas emissions by 51% by 2030.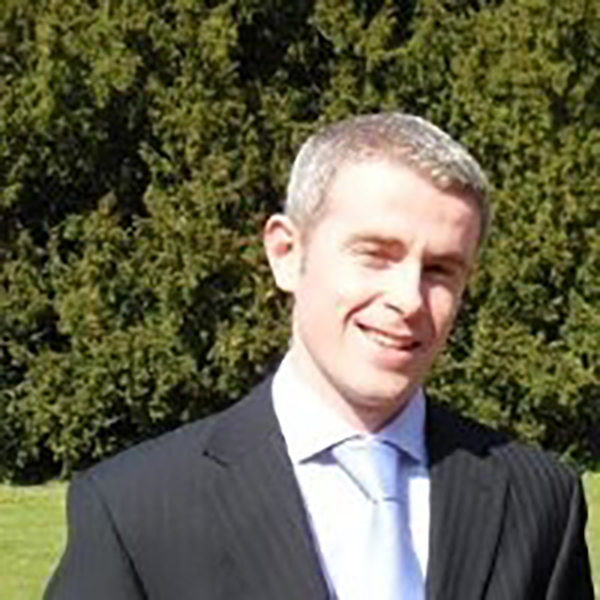 Michael Cusack, Field Services Manager, Inland Fisheries Ireland (IFI)
Michael Cusack is the Field Services Manager at Inland Fisheries Ireland (IFI). He leads support services in the areas of vehicle and vessel fleet management, health & safety management and insurance risk management. Michael has 18 years' experience at IFI with past experience in the local authority sector and semiconductor industry.
Michael is tasked with delivering IFI's transition to Electric Vehicles to help halve the organisation's greenhouse gasses by 2030 and reaching net zero by 2050. A fleet of over 200 vehicles which includes cars, vans, SUVs, 4×4's and special types. At present, IFI utilises four different EV models with plans to greatly expand this under the transition strategy.
Michael uses telematics data analysis to help determine the suitability of vehicles for transition along with factors such as operational needs and vehicle function. Fleet safety is also viewed as paramount and IFI are Van Safe Accredited by the FTAI.
Michael is particularly interested in innovative development of internal EV charging infrastructure solutions which are key to the success of EV fleet expansion.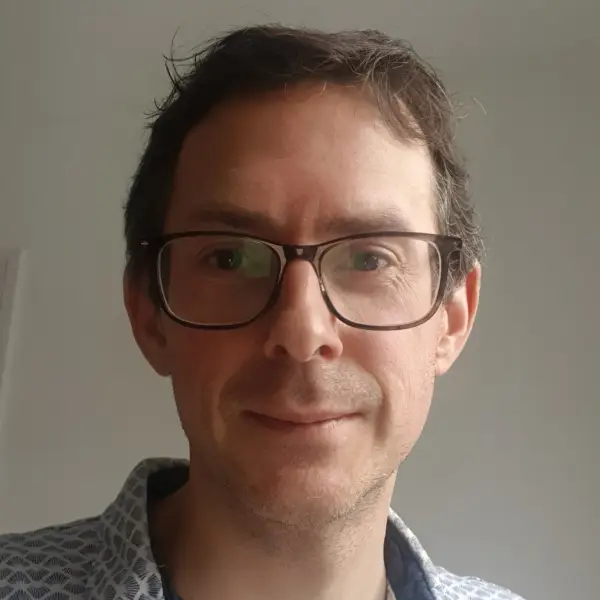 Dr Darren Handley, Head of Infrastructure Grants, OZEV/Department for Transport
Dr Darren Handley has been with the UK Department for Transport for over 10 years. He currently runs the infrastructure grants team in the Office for Zero Emission Vehicles which provides grants for homes and workplaces to install electric vehicle chargepoints. He started in the Department working in transport security. Then, at the start of 2016, he changed role to help the Department push forward its agenda on cyber security in the field of connected and automated vehicles. Within this he chairs a United Nations task force looking at regulating cyber security for automotive vehicles within the UNECE. Darren has previously worked with the European Commission at DG MOVE as a seconded national expert; in research and development; and at the UK intellectual property office. His doctorate is in Chemistry from the University of Sussex.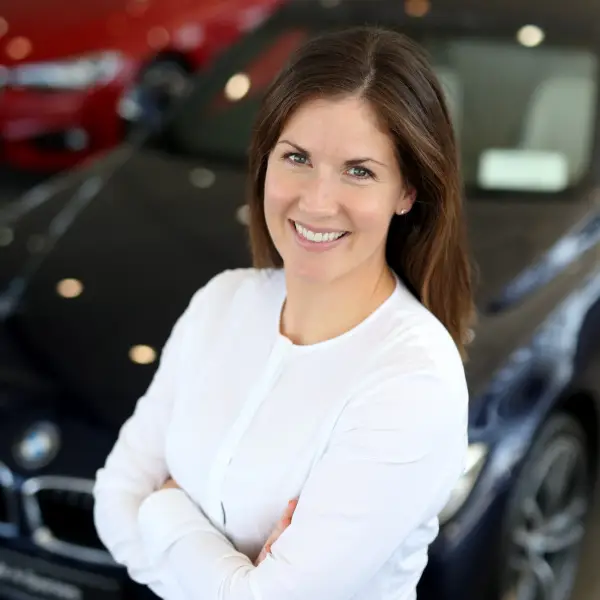 Laura Condron, Head of Communications & Strategy BMW Group Communication BMW Group Ireland.
Laura brings over 15 years of experience in the motoring industry and in Ireland and abroad. She has led Communications, Events and Sponsorship activities for BMW and MINI brands in Ireland for the past seven years and this year has taken on the role of Strategy and lead for Sustainability at BMW Group Ireland.
Previous to BMW Group Ireland, Laura held positions in Opel Ireland, including Senior Brand Manager and has worked in the MENA region with BMW Group Middle East. Laura holds a B.A. in Economics and Sociology from UCD and has a Postgraduate Diploma in Business Management from the Michael Smurfit School of Business. As the lead for Strategy and Sustainability in BMW Group Ireland, Laura is passionate about delivering business change throughout the organisation and being a champion of its Sustainability Strategy and initiatives, which span every aspect of the company's operations.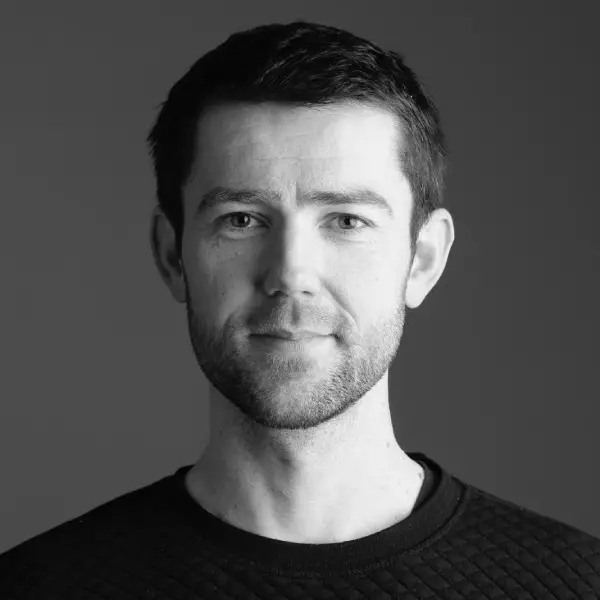 Kieran Campbell, Head of Market, Polestar Ireland
Kieran has worked in the automotive industry in Ireland since 2007. From January 2022 Kieran has been responsible for the establishment of Polestar Ireland, leading a small team as the company rapidly expands its global footprint, Polestar Ireland was the 22nd market for Polestar to go live in. Polestar is exclusively a direct-to-consumer brand and is totally committed to sustainability. Polestar's goal is to build sustainable electric cars and to help create a sustainable society. We intend to reach our goal by focussing our effortson the areas of climate-neutrality, circularity, transparency and inclusion.
Polestar have just revealed the Polestar 3, an SUV for the electric age. This sits alongside the award-winning Polestar 2 and previously the ultra-low volume Polestar 1. Polestar will launch a new vehicle each year up to 2026. Over the course of Kieran's automotive career, he has held roles in the Gowan Group as part of their retail operations before moving to positions with Mazda and Volkswagen. Kieran is passionate about sustainability and the environment, when he is not working or spending time with his family he enjoys participating in Ultra Marathons.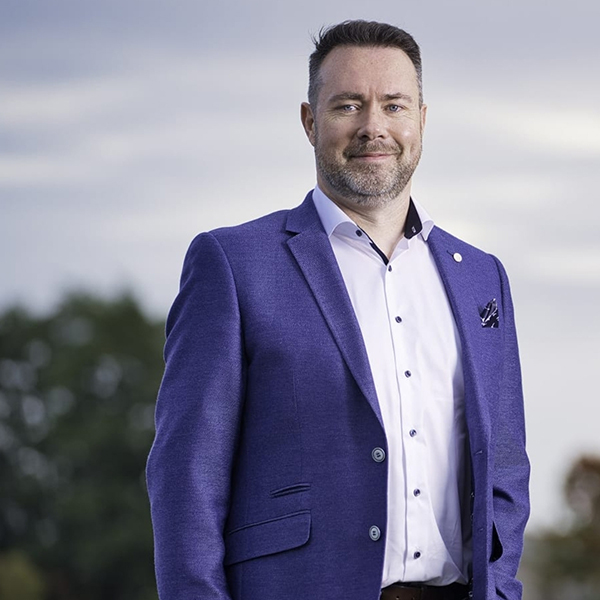 Chris Kelly, Director, EasyGo
Having started in the EV Charging business almost 8 years ago, Chris has led the business to be the largest private EV Charging company in Ireland. With a backround in power electrics and varous positions in electrical design and operations, Chris has managed to keep EasyGo at the forefront of technology within the EV Charging space.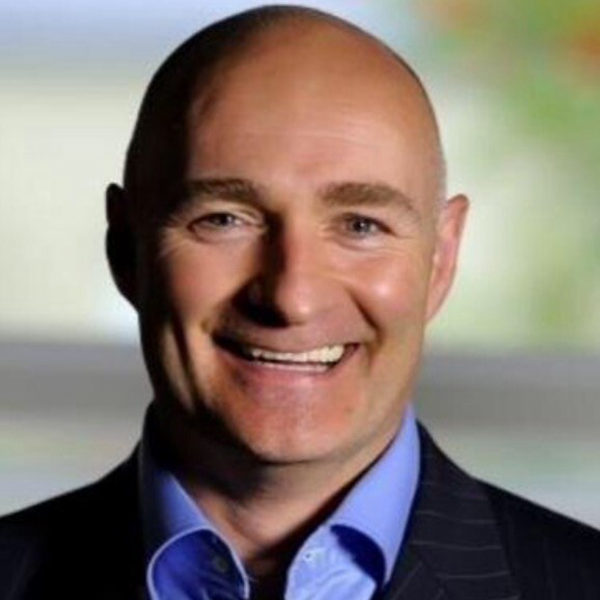 David Nicholl, Chief Sales Officer, Tritium
David joined Tritium in 2022 to lead global sales and marketing. He has more than 14 years of experience in leadership roles and experience with electrical engineering, smart cities, industrial IoT, and energy management. He served as President and CEO for Philips Lighting (UK and Ireland), Rockwell Automation (UK and Ireland), and Schneider Electric (Sweden and Romania). David most recently served as executive vice president of marketing and sales in smart power and smart buildings at international technology company ABB.
David holds a master's degree in Business Administration and a Bachelor of Science degree in Electrical & Electronic Engineering and Physics from Loughborough University of Technology in the United Kingdom. He is also a Fellow in the Institute of Engineering & Technology, Institute of Marketing and Management Institute and recently completed Digital Transformation Strategies at Cambridge University.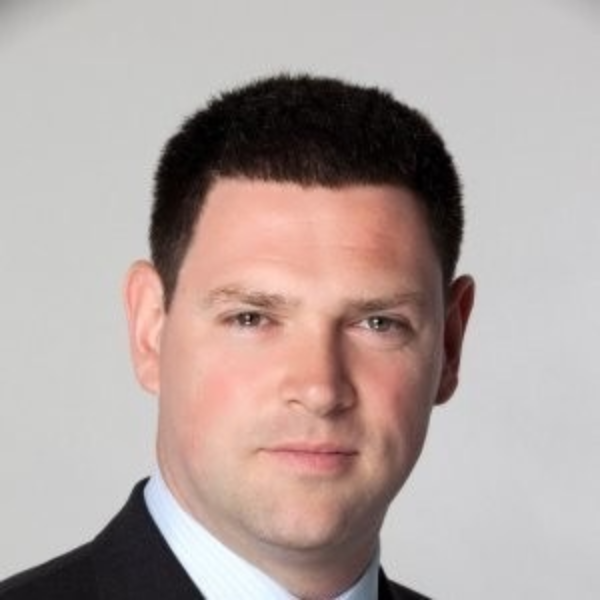 Alan Cowley, Commercial Operations Director, Volvo Car Ireland