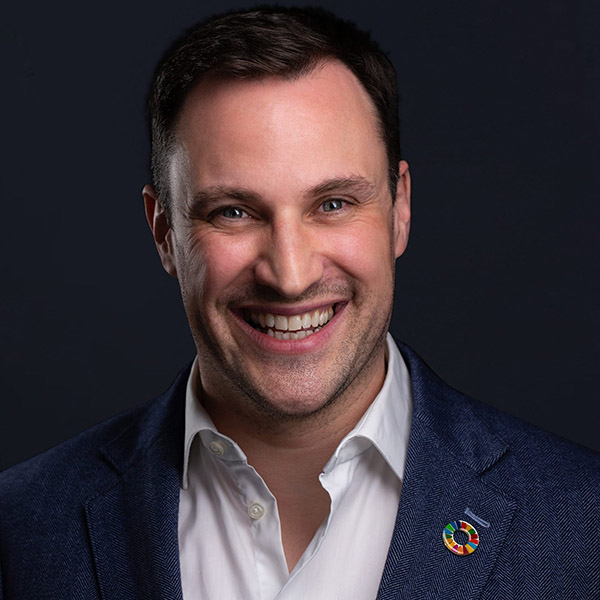 Derek Reilly, General Manager, Nevo.ie
Derek Reilly is the General Manager for Nevo.ie, Ireland's only dedicated electric vehicle platform. Nevo is the customer's home of electric motoring regardless of the stage in their purchase journey. We constantly strive to foster a sense of community and trust, Nevo regularly features insightful help and advice articles that are aimed at highlighting the benefits of EV ownership, unraveling any concerns or myths, and guiding readers toward informed choices.
Derek is passionate about electric vehicles. In 2020 he launched "Nevo EV Review Ireland" on YouTube and it has already become Ireland's leading EV YouTube channel. On the channel, Derek reviews everything from electric micro-mobility all the way up to electric vans and buses. Derek only reviews fully electric vehicles.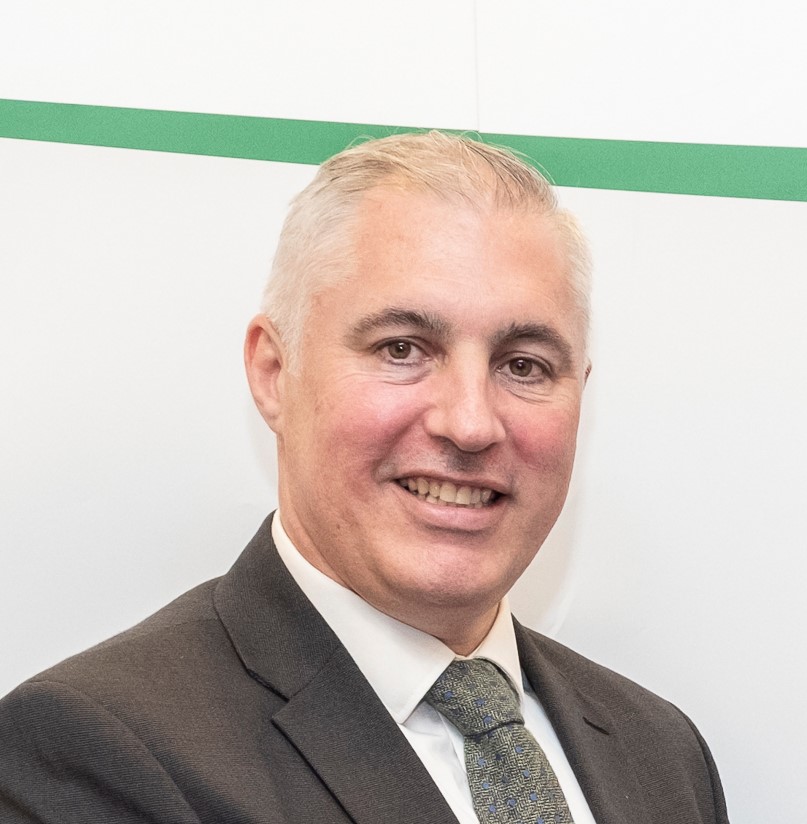 Aidan Flynn, Chief Executive, Freight Transport Association Ireland
Aidan Flynn is the Chief Executive for the Freight Transport Association Ireland. He has worked with FTA Ireland since the formative years of the Association in Ireland in 2011.
Aidan is Chair of the Logistics Associate Apprenticeship consortium and the Transport Operations and Commercial Driving Apprenticeship consortium and is passionate about delivering solutions for Skills Shortage in the Freight Distribution and Logistics Sector. Developing and promoting commercial fleet operational compliance standards for the industry is integral to work Aidan does with FTA Ireland. As head of a trade association for the freight distribution, logistics and passenger transport sector Aidan is passionate about representing members interests in a structured and collaborative manner that delivers for members and contributes to improved safety and working environments for all in the logistics sector. Aidan established the FTA Ireland Alternative Fuels Working Group in 2017 to expand upon the objectives of the association to support our members through expert advice and guidance. Aidan contributes to the collaborative approach to improving safety and standards for the freight distribution and logistics sector in Ireland.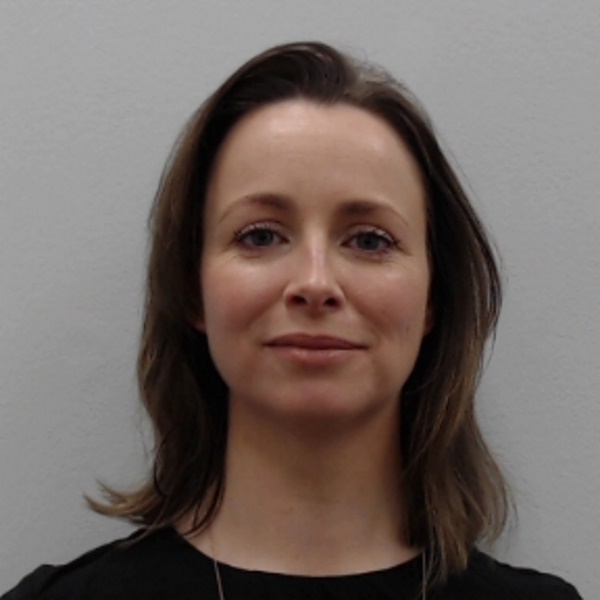 Aoife O'Grady, Head of Zero Emission Vehicles Ireland, Department of Transport
Aoife O'Grady is Head of Zero Emission Vehicles Ireland, a new Government Office within the Department of Transport, which supports the uptake of vehicles through grants and incentives and also funds EV charging infrastructure. Aoife has worked for both the Irish and UK Governments in the field of transport for almost 20 years, with a focus on strategy and sustainability. By training a social scientist, Aoife has a BA from Trinity College, Dublin and an MA and PhD from the University of Warwick.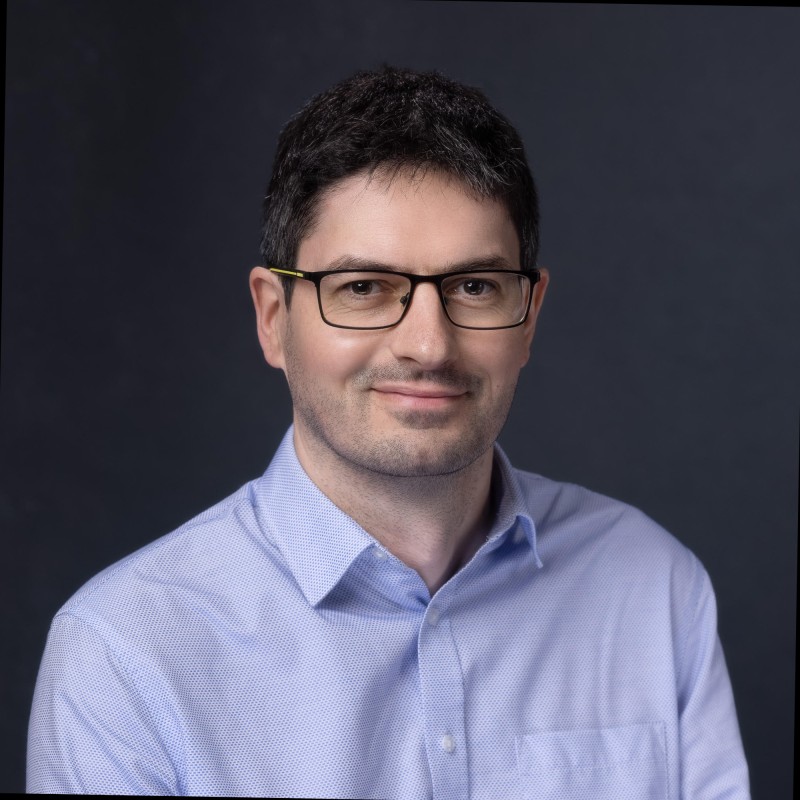 Blake Boland, Head of Communications, AA Ireland
Blake Boland is Head of Communications for AA Ireland. Established in 1910, they are one of the most recognisable brands in the country. AA Membership and Breakdown Rescue gets much of the Irish motoring industry back on the road 24/7, 365 days of the year. The company also has a rapidly expanding Insurance business, providing Motor, Home and Travel policies.
Blake studied International Business & Languages in DIT, before completing a Masters in Translation Studies from DCU. He is a keen outdoor swimmer, currently in training to take part in a relay swim across the English Channel in 2024.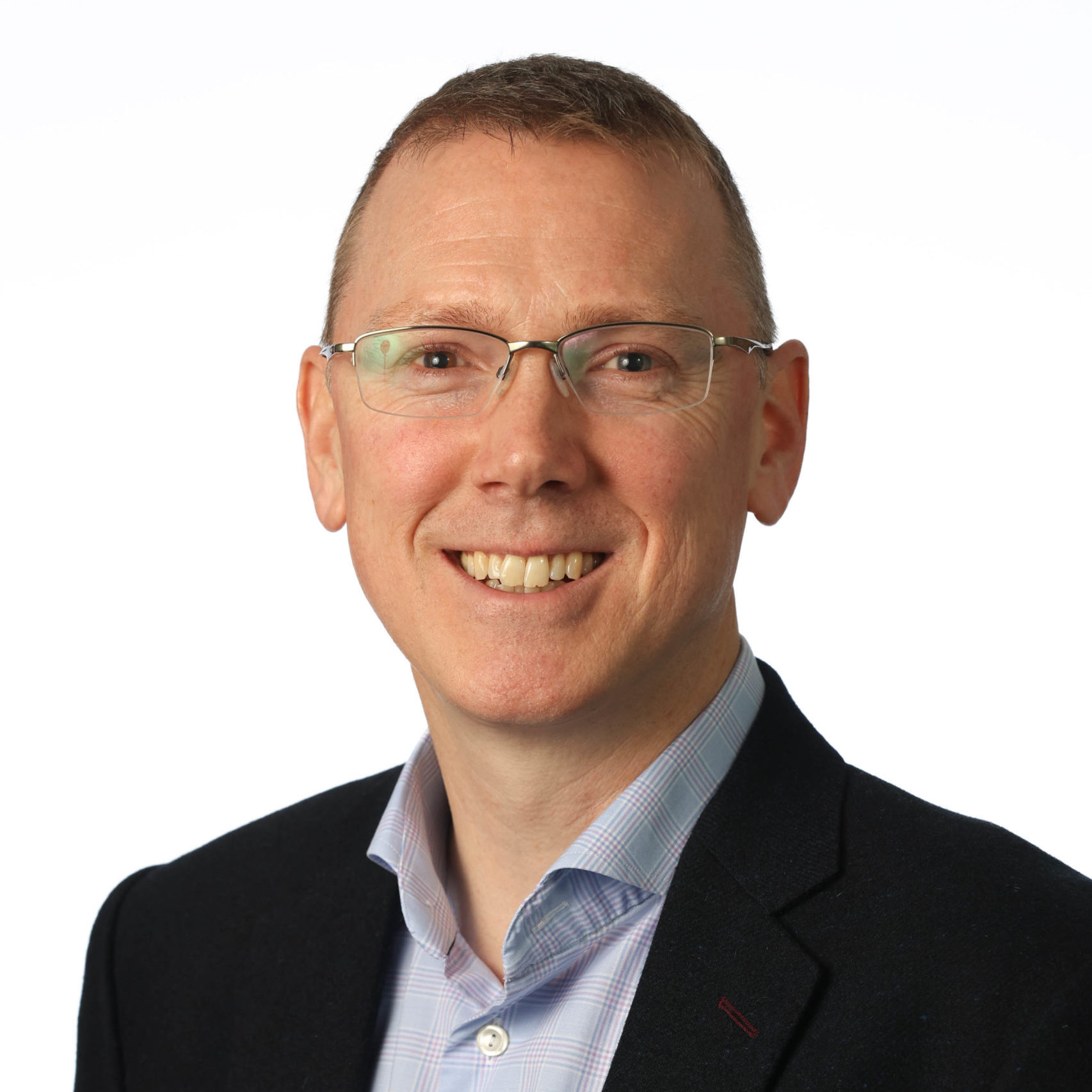 Cathal Masterson CEng MICE, Director of Commercial Operations, Transport Infrastructure Ireland
Cathal Masterson is an experienced professional with a strong track record of developing strategy and managing change on challenging projects and operations in the transport and mobility sectors. Currently responsible for a super team of 35-40 professionals managing a portfolio of diverse transport operations including Light Rail and Metro, Road User Charging, PPP projects and currently assisting ZEVI to plan out and mobilise a new EV Charging Infrastructure programme on the national road network.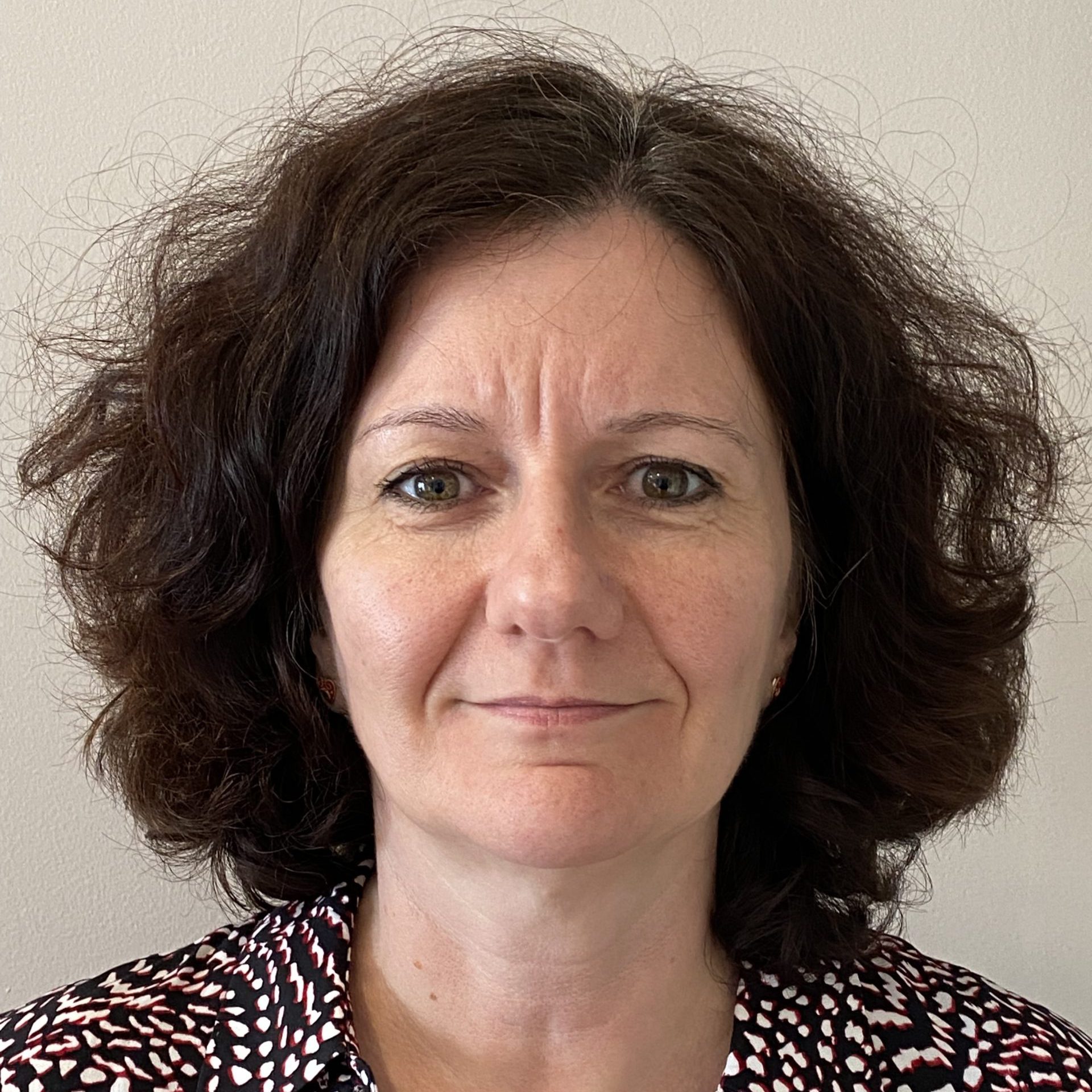 Danijela Klopotan, Strategy, Innovation and Electrification Manager, ESB Networks
Danijela Klopotan is the Strategy, Innovation and Electrification Manager of ESB Networks. With over 27 years' experience in the energy sector, spanning electric power system analysis, renewable generation and system protection, Danijela has spent a number of these years working with energy utilities, investors and developers worldwide. Her current role includes responsibility for strategy, innovation and electrification in ESB Networks that is particularly focused on delivering Climate Action Plan and enabling electrification of heat and transport in Ireland.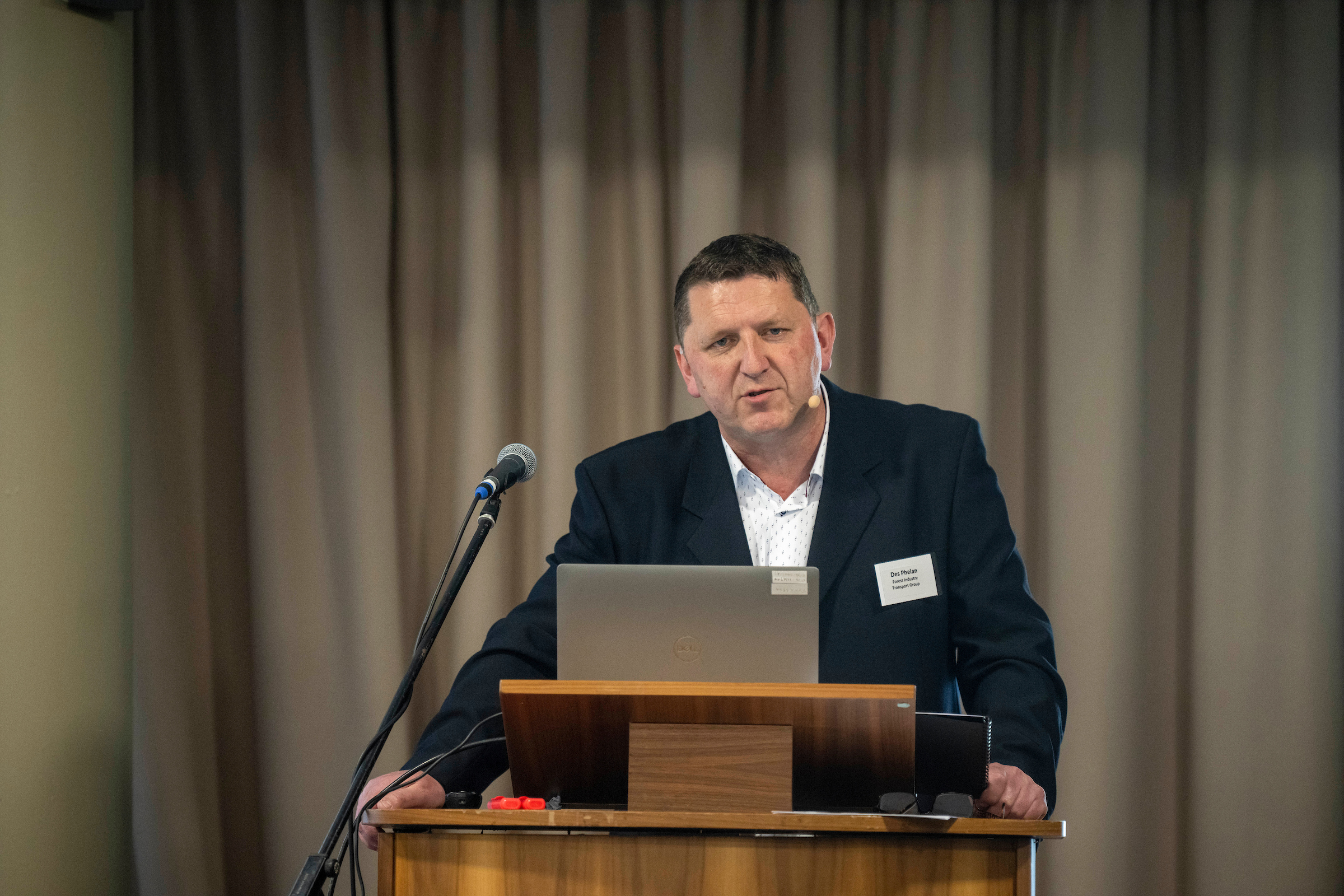 Des Phelan, Sustainable Transport Programme Manager | Coillte
Working in forestry since 2014, Chair of the Forest Industry Transport Group since 2017 and recently appointed Council Chair for the Freight Transport Association of Ireland. Prior to joining Coillte, worked in oil distribution for 15 years with DCC Oil Ireland. Studied Supply Chain Management with Technical University Dublin and Public Procurement with the Institute of Public Administration. Des's has held the role of Haulage Distribution Manager for the past years before recently taking up the role of Sustainable Transport Programme Manager with Coillte.'
Ian O'Connor, Head of Carbon Engineering, John Sisk & Son Holdings
Ian O'Connor has extensive experience in energy and carbon management throughout Ireland, UK and Europe and is now applying this to energy and carbon efficiency in construction. He is a Certified Energy Manager and has an MSc in Renewable Energy and Energy Management.
Since joining Sisk as Group Energy Manager Ian has overseen the business becoming recognised as an international leader in construction sustainability. This has been recognised through awards including the Green Business of the Year and Green Contractor of the Year. Ian has also been awarded the UK Energy Manager of the Year award by the Energy Management Association.
Ian is a keen proponent of pushing the boundaries of the innovative technologies such as smart construction, battery technology and alternative fuels and this has led to the development of sustainable solutions that are pioneering in the global construction industry.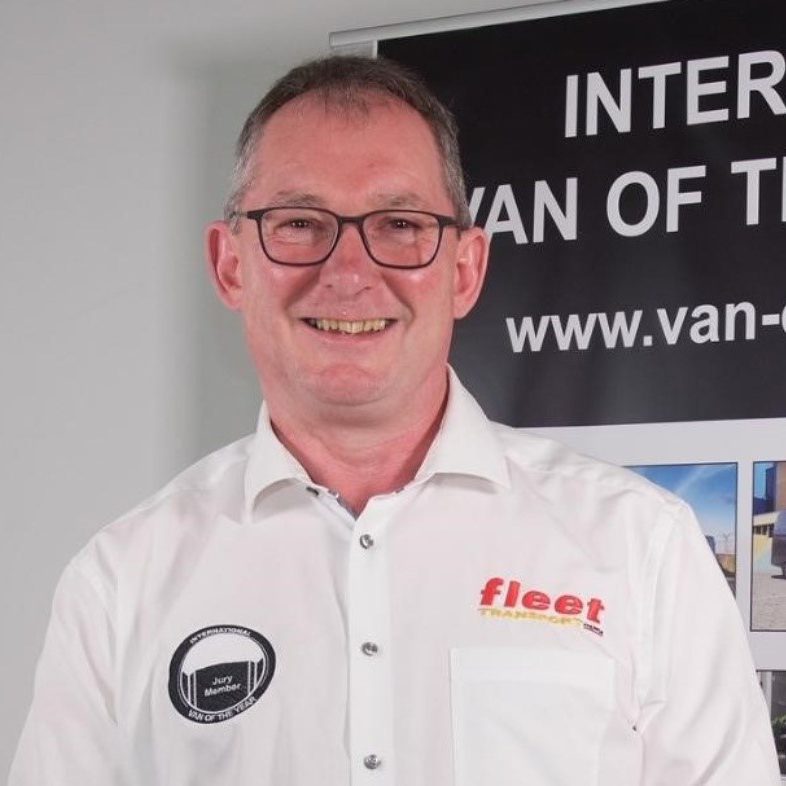 Jarlath Sweeney, Group Editor, Fleet Publications
Appointed Group Editor, Fleet Publications, Ireland's largest Road Transport & Commercial Vehicle Publication Group in 2003. Director JJDS Publications Ltd, publishers of Fleet Transport, Handling Network, Fleet Bus & Coach, Fleet Van & Utility, Fleet Car, Fleet Maritime, Fleet Trailer & Body Builder and Green Fleet Management plus Caravan Cruise Ireland. The company also organizes the Annual Fleet Transport Awards, Irish Truck of the Year, Best Truck/Van Fleet Brand Awards, Bus & Coach Awards, Fleet Car Awards and also Fleet Forums (Round Table Discussions). 'Fleet' also hosts warehousingireland.ie web portal.
Since 2003, Jarlath Sweeney, is the Irish Jury member of the International Truck, Van & Pick-Up Awards and President/Chairman of the International Van of the Year jury for the past ten years.
He is also Jury member of International Intralogistics & Forklift Awards plus two International Trailer Innovation Awards as well as Adjudicator Autostyle Car Design Awards for a number of years.
Born and educated in Claremorris, County, he began his career in his family's transport business before seeking further education with degrees in Media Studies and International Transport Management.
Other accreditations include – Member of Motoring Media Association of Ireland, CWG – Caravan Writers Guild and to Motorsport Ireland and Mondello Park.
Since 1999, he continues to be Editor of the online platform – Irish Motorsport News. In the past was presenter of Travel Torque and Popular Profiles on Local Radio. Special social history documentaries have been produced and presented by him and he regularly contributes to publications across Europe and South Africa, together with contributions to a number of historical society yearbooks.
Among his interests and hobbies include: History, Sport, Music, Rallying, F1, Dakar, Indycar, Travel, Design, Scenic walks, Reading, Radio, Pin badge collector.
From a sporting perspective, he remains active, as an Underage Rugby & Soccer Coach, former Provincial Squash Champion, former Triathlete, past President & Chairman Claremorris Colts Rugby Club. Finally, in business he remains media officer with his local Claremorris Chamber of Commerce.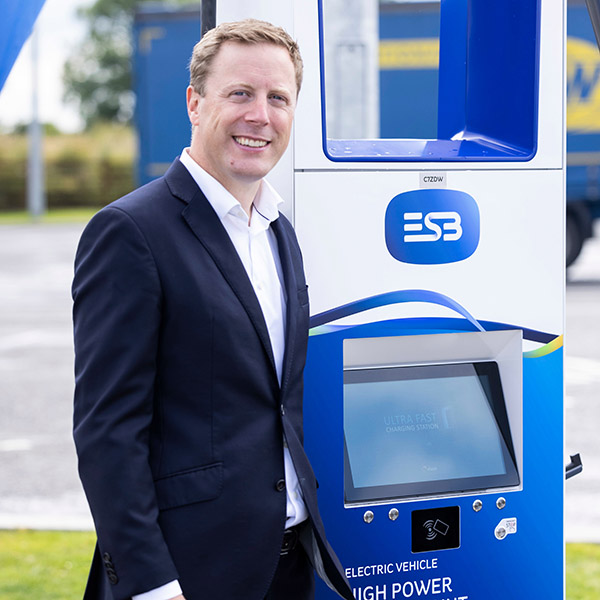 John Byrne, Head of eMobility, ESB
John Byrne is a senior business leader specialising in the delivery of energy, transport and infrastructure solutions to help all drivers make the change to cleaner transport. John leads a team delivering electric vehicle solutions for customers in Ireland, Northern Ireland and Great Britain. He has previously held various senior positions within the energy sector including Head of Regulation, Head of Smart Grids and Head of Smart Metering at ESB.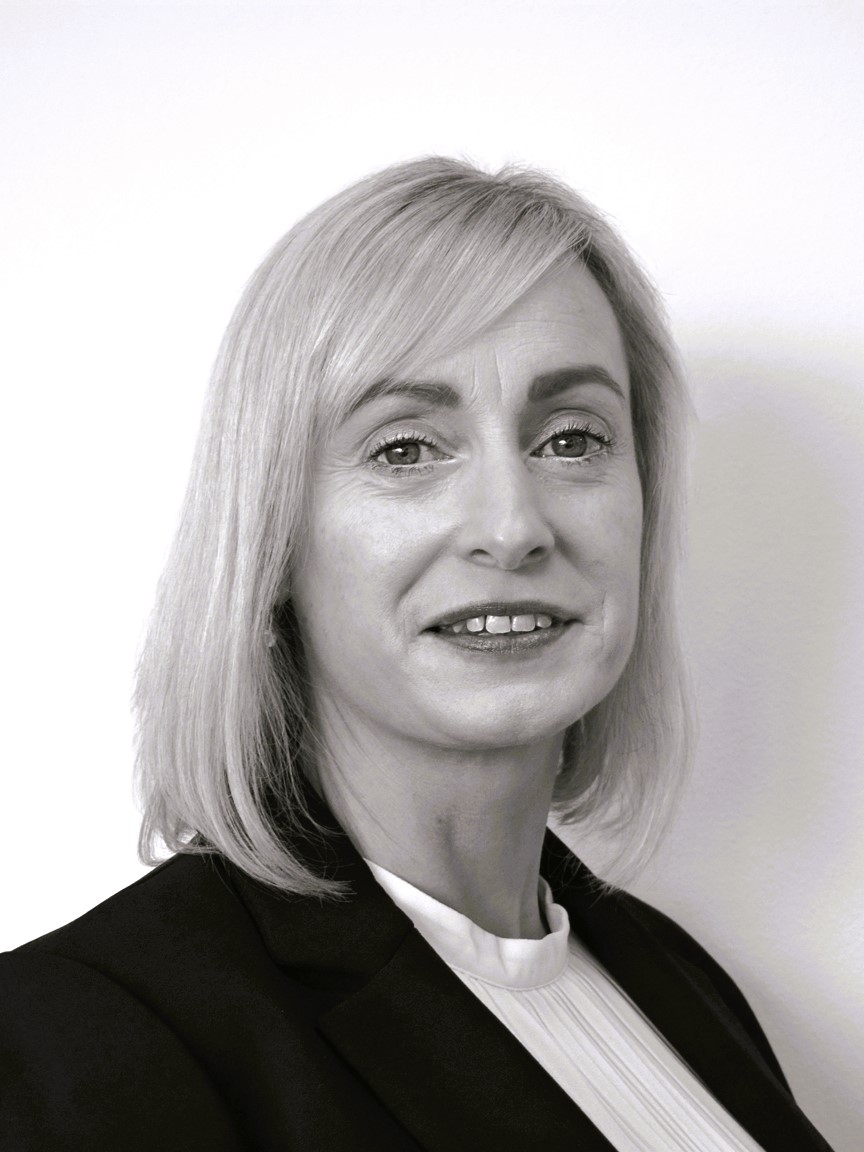 Karla Doheny, Head of Health, Safety and Sustainability, SIG Ireland
Before her tenure at SIG, Karla gained experience in the construction and tourism sectors, later consulting for major international technology firms. Her most recent role was as a Health and Safety Manager in the logistics field. Karla holds a H. Dip in Safety, Health and Welfare at Work from University College Dublin and is on the verge of completing her BSc. in Occupational Health and Safety Management from Atlantic Technological University. Committed to fostering health and safety awareness, she aims to lead SIG Ireland's team on a path towards sustainability and achieving net-zero carbon emissions. Within her role at SIG Ireland, Karla contributes as a member of the PLC's Group Sustainability Committee, engaging in the exchange and deliberation of sustainability initiatives and concepts before their execution.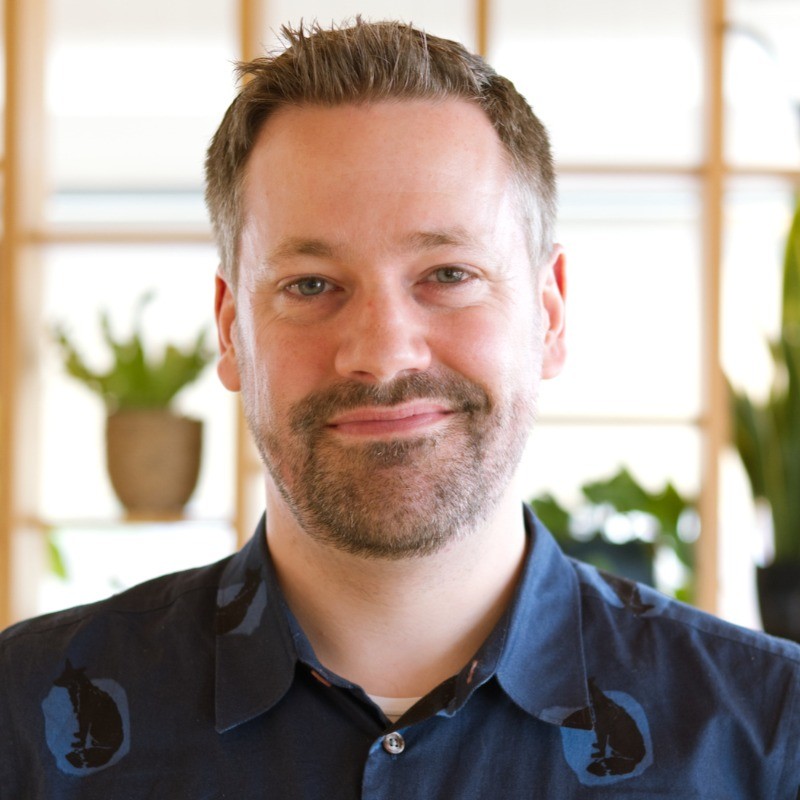 Kevin Dowling, Head of Partner Solutions Engineering (EMEA & APAC), Stripe
Kevin is Stripe's head of Partner Solutions Engineering for our EMEA & APAC regions. He is based in our Dublin HQ. He's also the Dublin HQ Site Lead, and having served in various roles on the Irish EV Association (up-to and including chair) in the past, has meshed payments expertise with a passion for EV transition.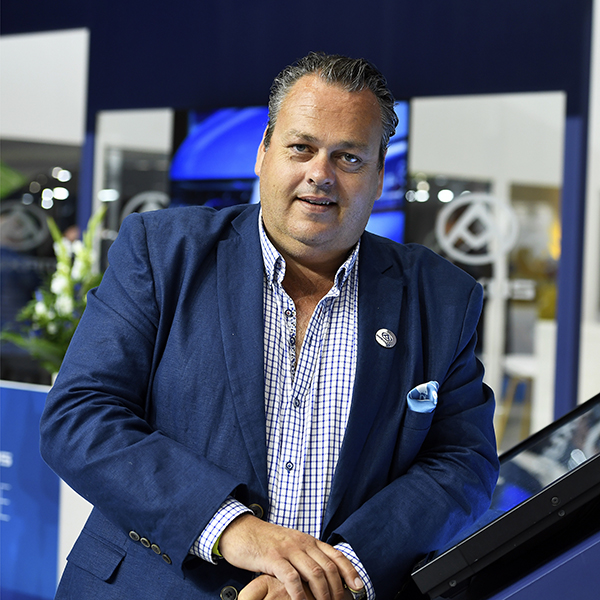 Mark Barrett, General Manager, Harris Maxus
General manager of Harris MAXUS, Mark Barrett is a leading figure in the automotive industry and was part of the team responsible for the relaunch of the MAXUS (formerly LDV) commercial vehicle range in the UK and Ireland in 2016 and including all of right-hand drive Europe. He was a member of The Harris Group team that won the distribution rights for the brand from SAIC Motors, the largest automotive company in China.
The Harris Group, one of Ireland's leading and most renowned distributors of new and used vehicles and where Mark has spent most of his career in several senior roles including Group Tender Manager and senior overseas manager responsible for establishing new, overseas markets for the used sales business.
As GM, Mark is very involved in the day-to-day running of the business and takes a hands-on role directing all operations including imports and exports, the development of the MAXUS dealer network in addition to overseeing the sales and marketing function.
Mark is a leading voice in the commercial electric vehicle sector. Under his stewardship, the company has launched several new platform all-electric vans and this year saw the introduction of the first all-electric luxury MPV and pick-up truck, which were unveiled by MAXUS at the annual Commercial Vehicle show in the UK.
For more than 25 years Mark has worked in the automotive industry with extensive experience across fleet rental / leasing, commercial, HGV and LGV working with some of the leading brands in the world e.g., Toyota, Isuzu & Iveco to name a few.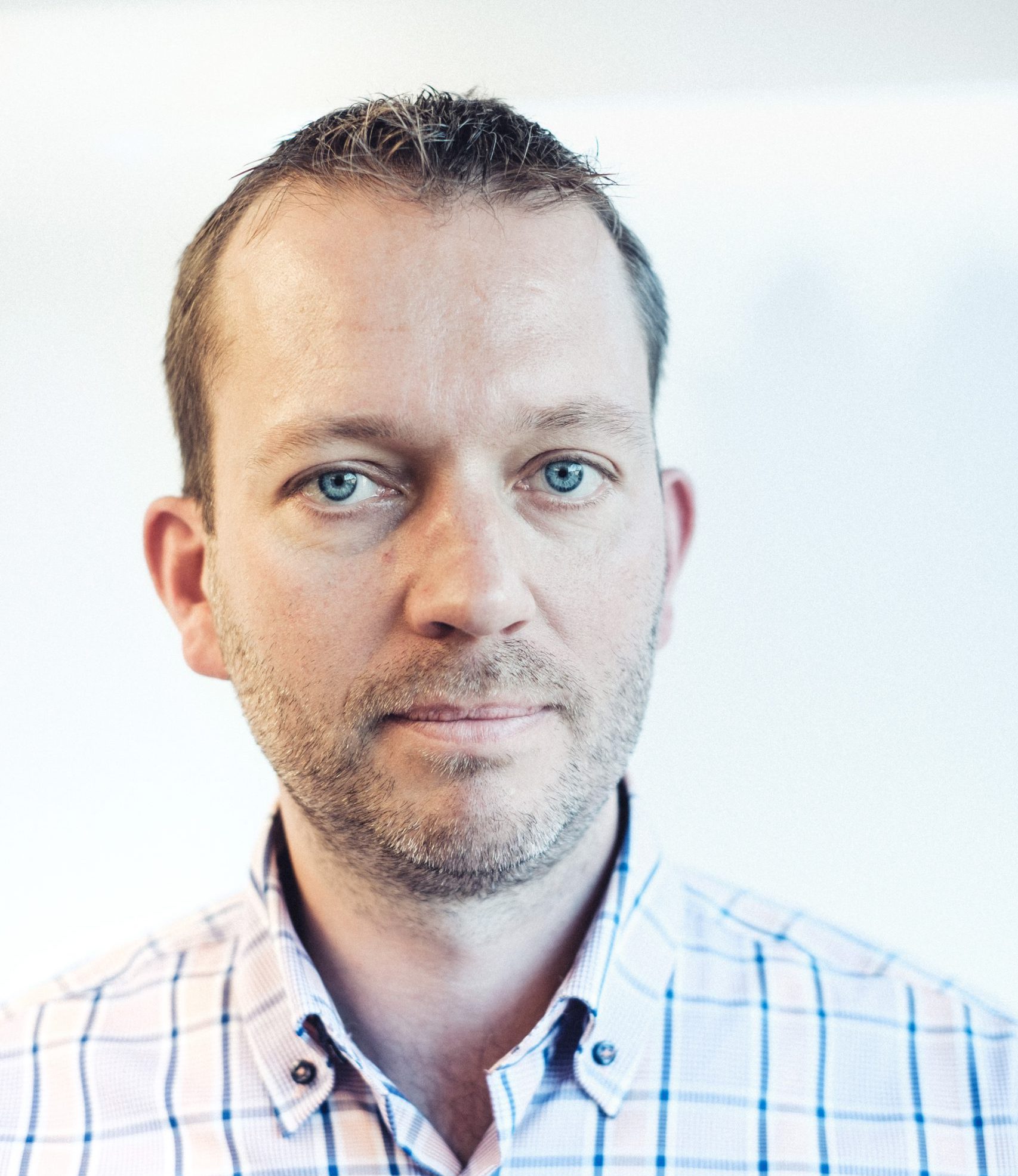 Petter Haugneland, Assistant Secretary General, Norwegian Electric Vehicle Association
Petter Haugneland is the Assistant Secretary General at Norwegian Electric Vehicle Association. The association represents over 120,000 Norwegian EV owners and cooperates with policy makers, the electric car industry, and other organizations for the successful introduction of zero emission electric vehicles. Climate and environmental issues combined with interest for new technology drives his passion for electric transport. Petter has a master's degree in political science from the University of Oslo.  He started his career as a communication advisor at the Center for International Climate and Environmental Research in Oslo (CICERO). Later as the communication manager for the EV Association from 2012 before his current position as Assistant Secretary General.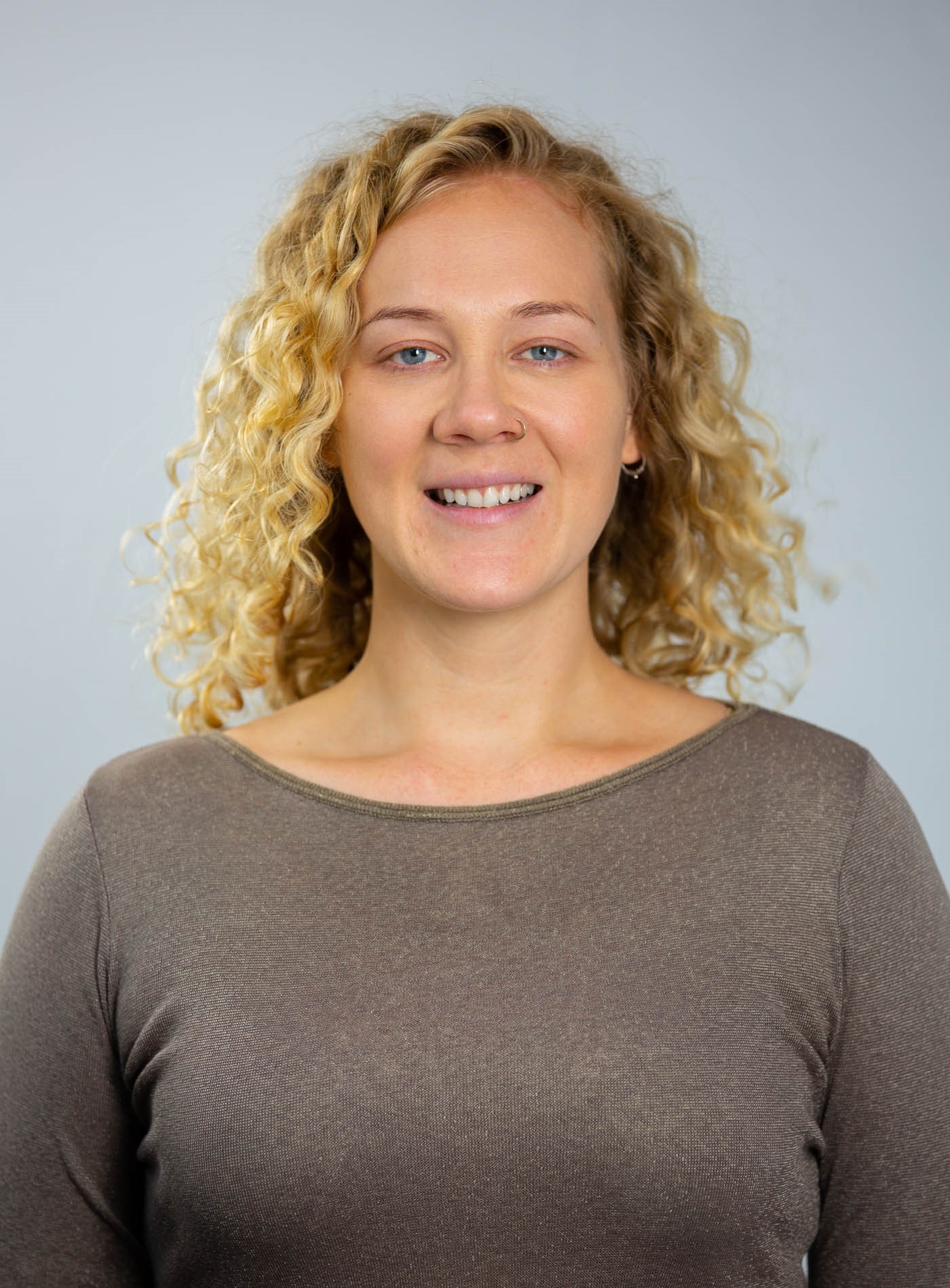 Rebecca Hurst, Sustainability Specialist, SIRO
Rebecca is the Sustainability Specialist at SIRO, a joint venture between ESB and Vodafone that is building a 100% full fibre network across Ireland. She is involved in the decarbonisation of SIRO's operations, including the electrification of the national fleet in line with the organisation's emissions reduction targets. Rebecca's previous experience has been as an environmental scientist in both the public and private sectors, primarily across large scale infrastructure, and within biological research. Rebecca holds a BS in Sustainable Development and a MS in Conservation and Natural Resource Management from the University of Queensland in Australia.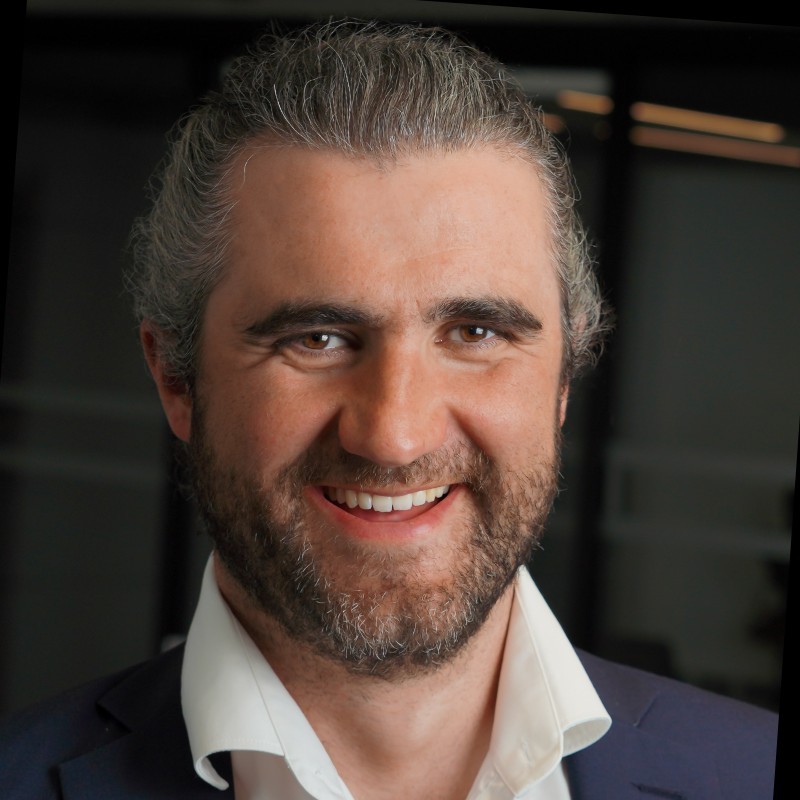 Stephen Tummon, Sustainability Programme Manager, DPD Ireland
Stephen's background showcases his versatility and passion for sustainability. He began his career as a chef at the globally renowned Asador Extebarri before lending his expertise to Loam Galway, where he played an instrumental role in securing the Michelin guide's first-ever sustainability award. Stephen's transition into sustainability was marked by his completion of the Origin Green Ambassadors Programme, where he obtained invaluable experience through placements at Unilever. He further strengthened his knowledge and skills in sustainability by completing an MSc in Business Sustainability from Smurfit Graduate School, which has equipped him with a deep understanding of sustainable business practices. Stephen has since held the role of Sustainability Manager at Dawn Meats Group and has consulted to Running Tide Technologies, a world leader in nature-based carbon removal solutions.
Stephen currently is the Sustainability Programme Manager with DPD Ireland where he is spearheading their ambitious sustainability programmes. Since joining in March 2023 Stephen has rolled out another 100 EV's into the network and installed 100 chargers.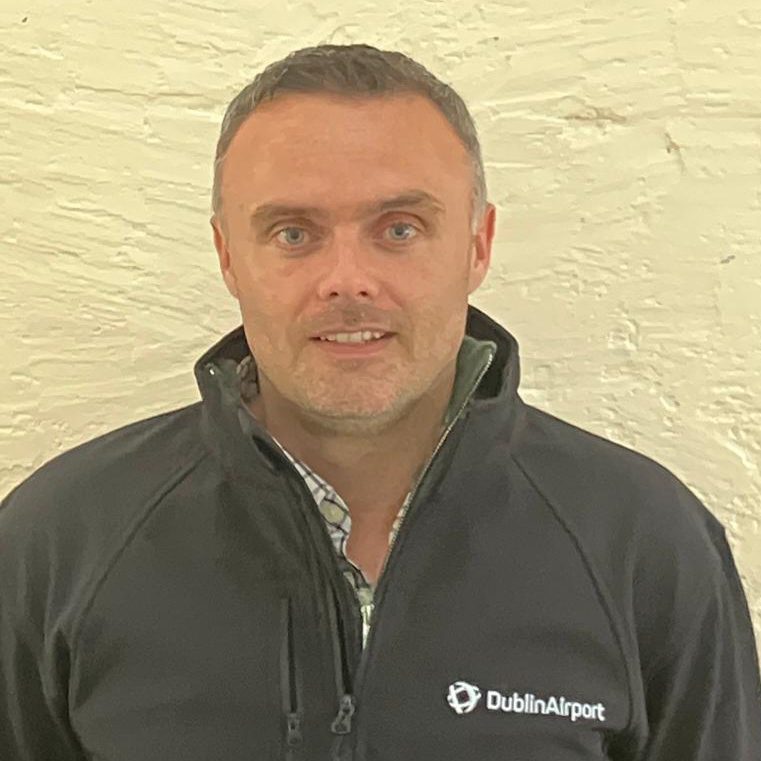 Colin Shanahan, Fleet Manager, daa Group
Colin Shanahan has worked in the motor industry in Ireland for over 20 years. Having qualified as a diagnostic technician for numerous brands Colin moved into manufacture warranty management. Most recently Colin was the Service Manager for Dublin largest Volkswagen dealer and in 2019 joined the daa as Commercial Carpark Manager. In 2021 Colin was appointed Fleet manager for Dublin Airport managing all aspects of both their heavy and light fleets and the transition to low emission vehicles.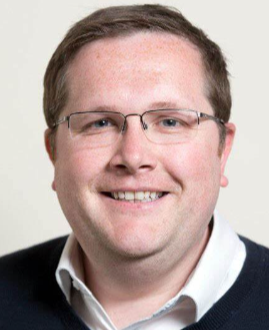 Professor Brian Caulfield, Professor in Transportation & Head of Department, Centre for Transport Research, Trinity College Dublin
Prof Caulfield is Head of Discipline in the Department of Civil, Structural and Environmental Engineering. His research addresses global issues such as the environmental impacts of transport and methods to reduce the carbon impacts of transport.
Prof Caulfield has published over 200 papers in international journals and conferences and to date has been awarded approx. €7 million in research funding. He currently has 9 PhD students and 6 postdoctoral researchers in his research group.
He is a Senior Editor of Renewable & Sustainable Energy Reviews and an Editor of Transport Policy. He is a member of the International Editorial Board of Transportation Research Part D: Transport and Environment, Case Studies on Transport Policy, the Journal of Cycling and Micro-mobility Research, and the Journal of Transport Geography.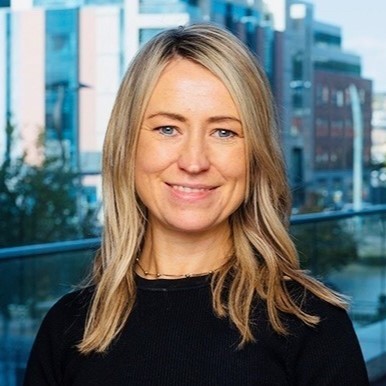 Ciara Lambe, Ireland Energy Discipline Lead, Arup
Ciara Lambe is a Chartered Civil Engineer with over 20 years' experience working across transport and energy infrastructure. Ciara leads the Energy team at Arup in Ireland, bringing together expert teams to deliver infrastructure projects and first of a kind studies for clients including Gas Networks Ireland (GNI) and Transport Infrastructure Ireland (TII).
Initially working in the transportation sector, Ciara began her career as a road designer, a role which involved developing sustainable transport solutions. In recent years, Ciara has worked extensively in decarbonisation and renewable energy infrastructure, including leading a portfolio of hydrogen related work, such as advising GNI on the feasibility of transitioning gas infrastructure and assets to renewable hydrogen. Additionally, Ciara is currently working with TII to plan for the future roll-out of hydrogen refuelling stations in response to recent EU regulations.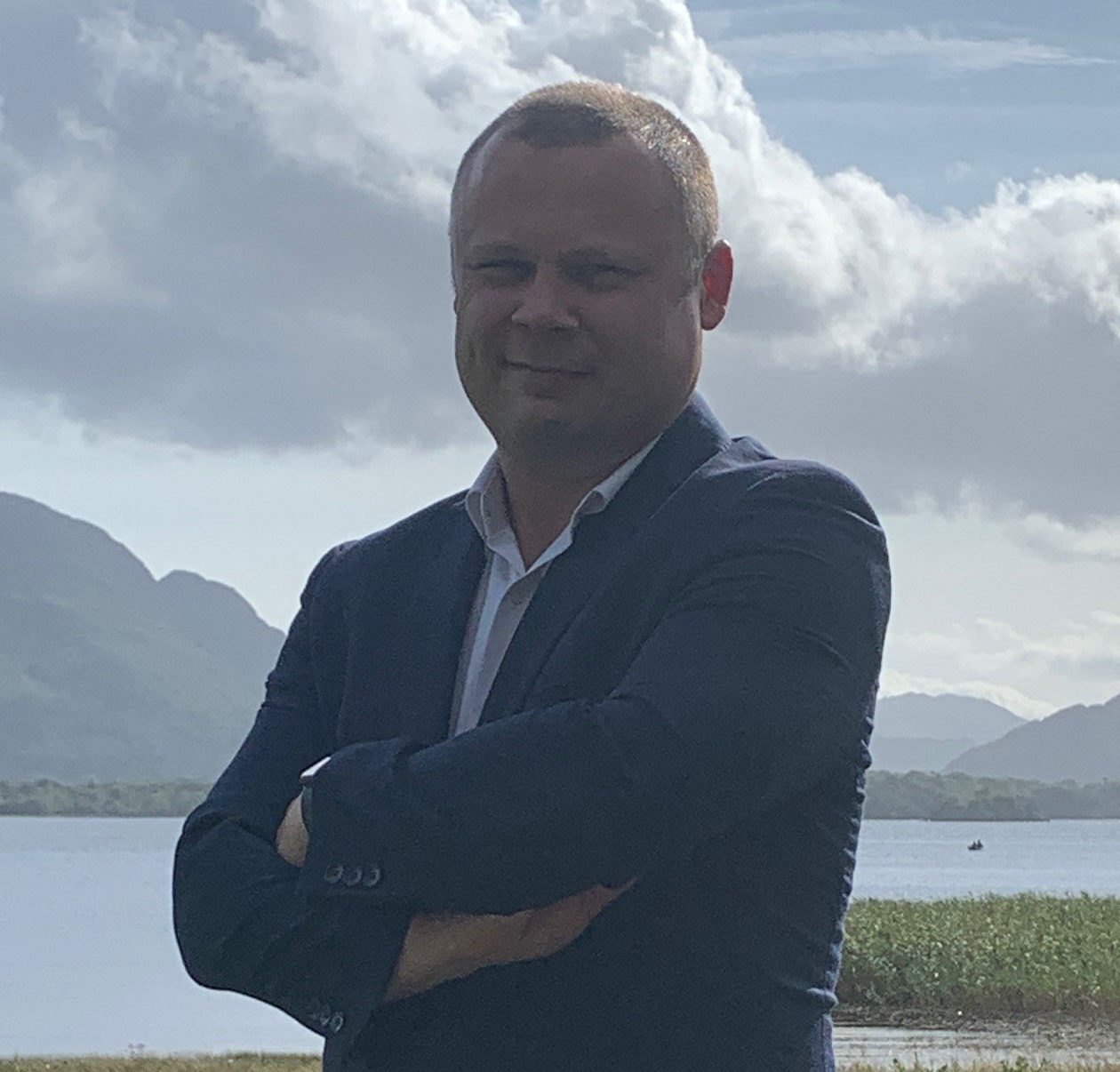 Ken Clayton, Acting National Fleet Manager, Uisce Éireann
Ken Clayton is the Acting National Fleet Manager in Uisce Éireann (formerly known as Irish Water). Ken has over 20 years' experience in Fleet Management and has been with Uisce Éireann for 5 years now, working within its Fleet Team which has grown from an initial fleet size of 50 vehicles in Q4 2017, to 1,100 vehicles in 2023. As part of this rollout, the Uisce Éireann Fleet Team has enhanced the national water services fleet profile by introducing new standardised fleet specifications and safety features across the country. Furthermore, fleet management practices with regards to water services fleet has been enhanced and standardised during this time.
Ken has been heavily involved in the procurement and fleet management of a wide range of fleet, from small to large vans, to heavy goods vehicles, jetting equipment, and also mobile equipment/towable units as well as plant and machinery. Furthermore, Ken has worked on Uisce Éireann's sustainable fleet strategy, which includes development of policies, procurement strategy, in-house testing of sustainable fleet, enduring electric vehicle charging solutions that meet operational requirements, future training requirements, budgeting and utilisation of telematics to help identify fleet that can be replaced with electric vehicles.
Prior to Uisce Éireann, Ken worked for 15 years as Machinery Yard Engineer in South Dublin County Council, managing the procurement and maintenance of a diverse range of fleet (from vans, trucks, winter gritters to grass cutting machinery) that covered the Local Authorities operational requirements.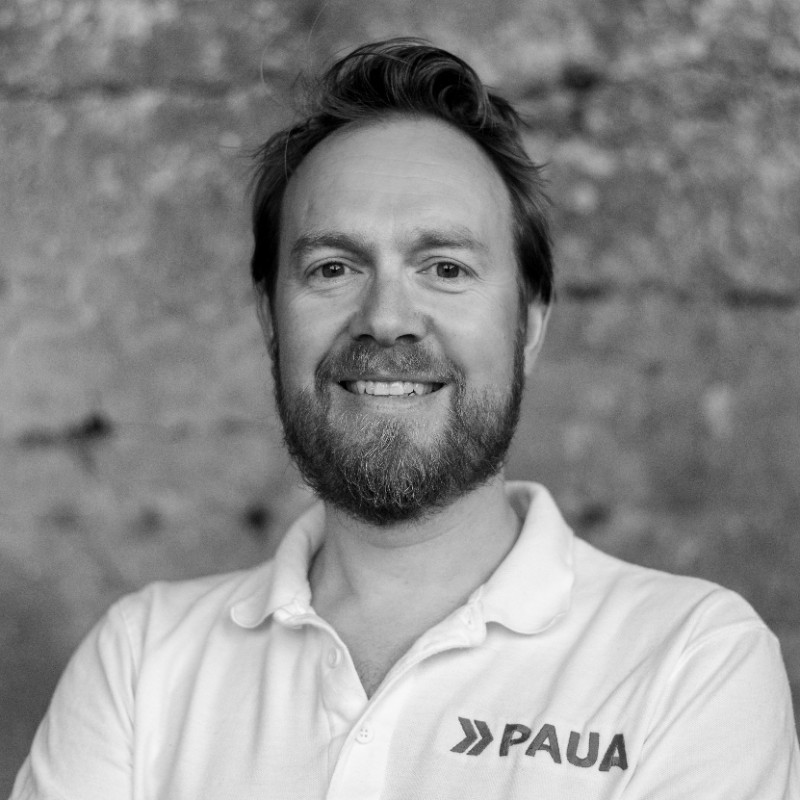 Niall Riddell, CEO & Co-Founder, Paua (UK)
Niall Riddell is a visionary leader in the electric vehicle (EV) industry, dedicated to driving sustainable mobility solutions. As a key figure at Paua, he has played a pivotal role in shaping the future of EV charging infrastructure. Niall's strategic vision empowers businesses and individuals to embrace cleaner transportation options. Beyond his professional achievements, he is a staunch advocate for sustainable living and actively engages with industry leaders and policymakers. His leadership and passion for sustainability are paving the way for a world with cleaner air and reduced carbon emissions. Niall Riddell is driving us towards a brighter, more sustainable future. Niall formerly led the electric vehicle team at EDF Energy, was the Smart Systems Director at SSE and holds an MEng and an MBA. He is number 72 in GreenFleets most influential list.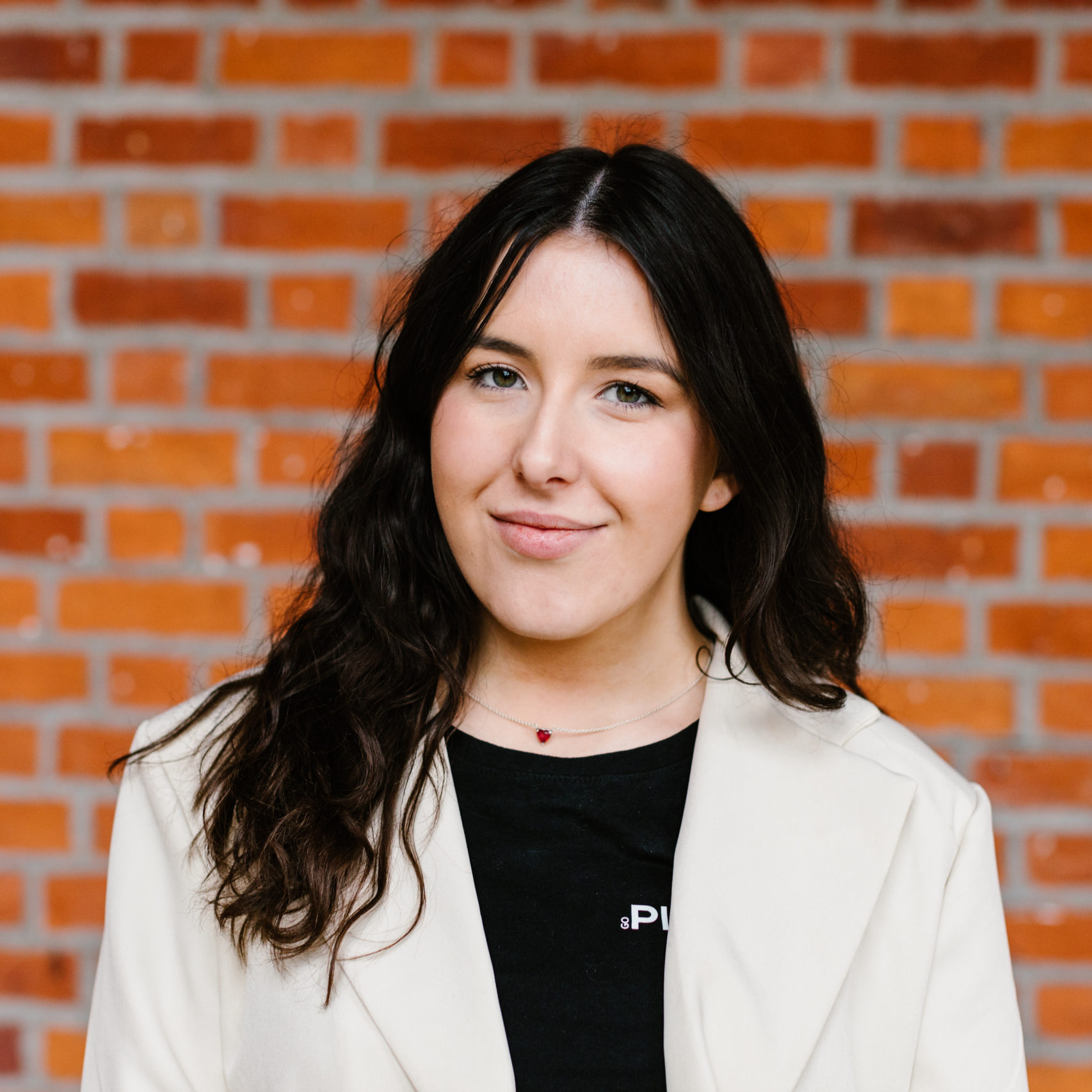 Maebh Reynolds, Founder and CEO, GoPlugable
An innovative thought leader and a visionary in the world of electric vehicle infrastructure, Maebh Reynolds stands at the helm of GoPlugable as the Founder and CEO. Armed with an Integrated Masters in Mechanical Engineering from the esteemed Queen's University Belfast, she embodies a unique fusion of technical expertise, creativity, and passion for sustainable solutions.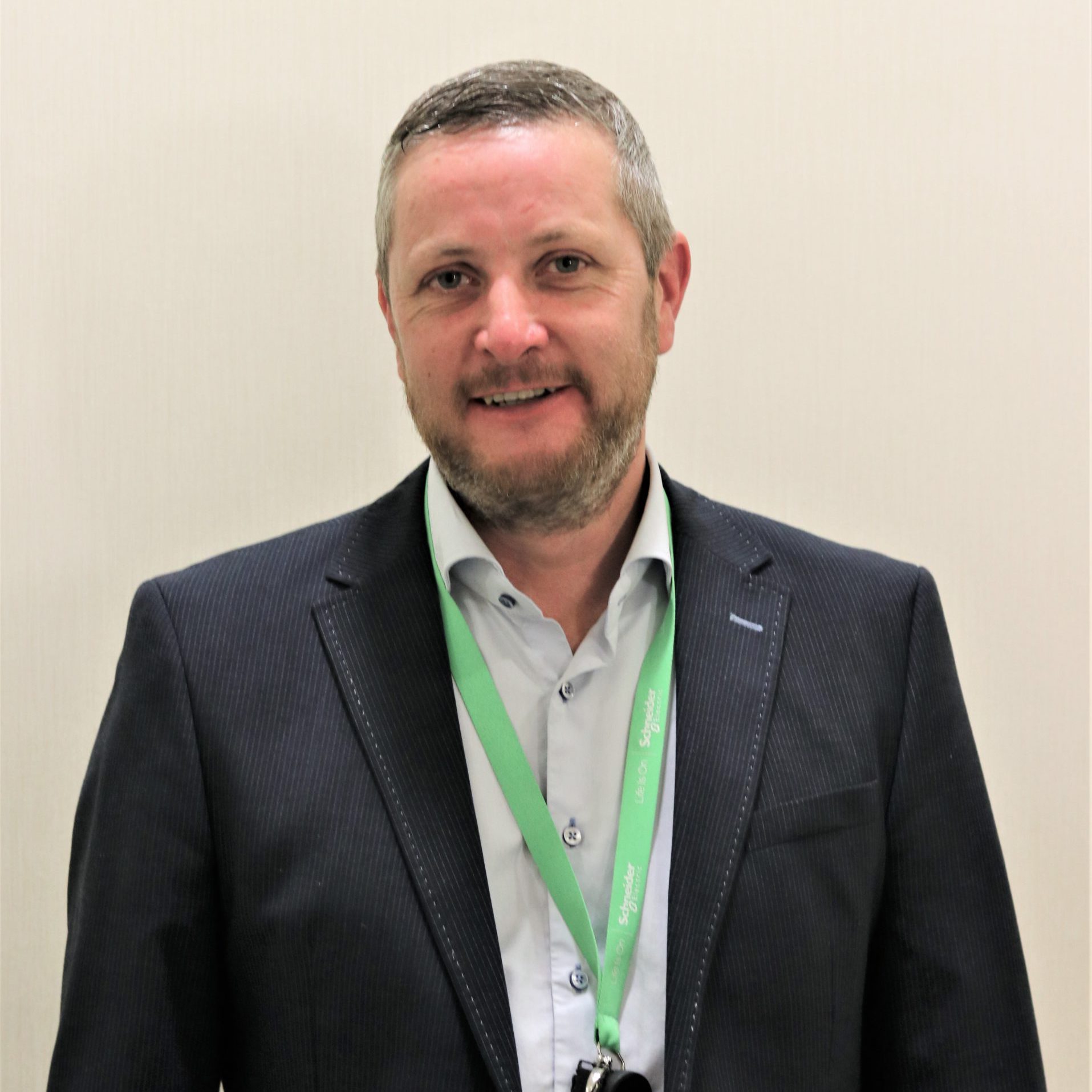 Darren Kinsela, BDM New Energy Landscapes, Schneider Electric
Darren Kinsella is a distinguished energy transformation leader and the Business Development Manager – New Energy Landscapes at Schneider Electric. With over two decades of experience, Darren's expertise spans energy management, automation, and sustainable strategies. As the former CEO of Darkin EV, he pioneered innovative EV charging solutions and played a pivotal role in its acquisition by an international organization in 2021.
Darren's influence extends beyond business as he serves as Vice President of the Association of Electrical Contractors in Ireland (AECI) and is a founding member of the Electric Vehicle Charger Installers Association of Ireland (EVCIA). He actively contributes to shaping industry standards through roles in the National Standards Authority of Ireland (NSAI) and Zero Emissions Vehicles Ireland (ZEVI).
Joining Schneider Electric, Darren now drives growth and innovation. He sits on the board of Smart Grid Ireland, contributing to sustainable solutions in energy distribution. Darren's commitment to sustainable energy and expertise in electric vehicles make him an invaluable asset in Schneider Electric's mission to shape a greener energy future.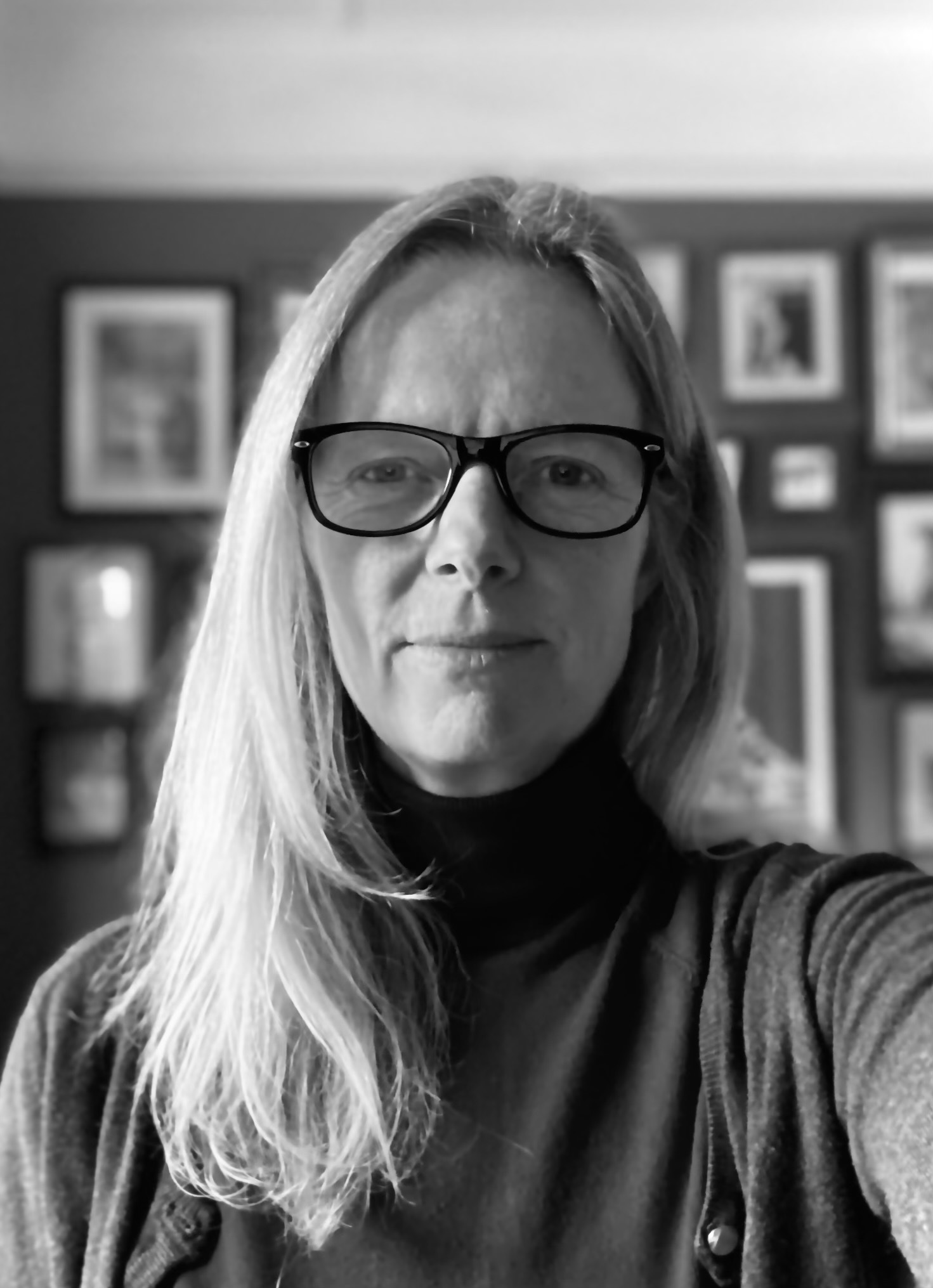 Vikki Robins, EV & Innovation Manager, Oxford City Council
Vikki Robins an Innovation Project Manager at Oxford City Council delivering on- and off-street EV infrastructure and piloting innovative projects for the City. is one of the architects of the award-winning Oxford Dynamic Purchasing system for Electric Vehicle Infrastructure (EVI) & Energy storage solutions. A free route to procurement for UK Public Sector Organizations. She is also an She is a member of the Cenex procurement forum which created a toolkit for Local Authorities to achieve best value when procuring EV charge points and associated infrastructure. For more information on the DPS see www.oxford.gvo.uk/ev-dps
Teresa Fallon, High Power Infrastructure Lead, ZEVI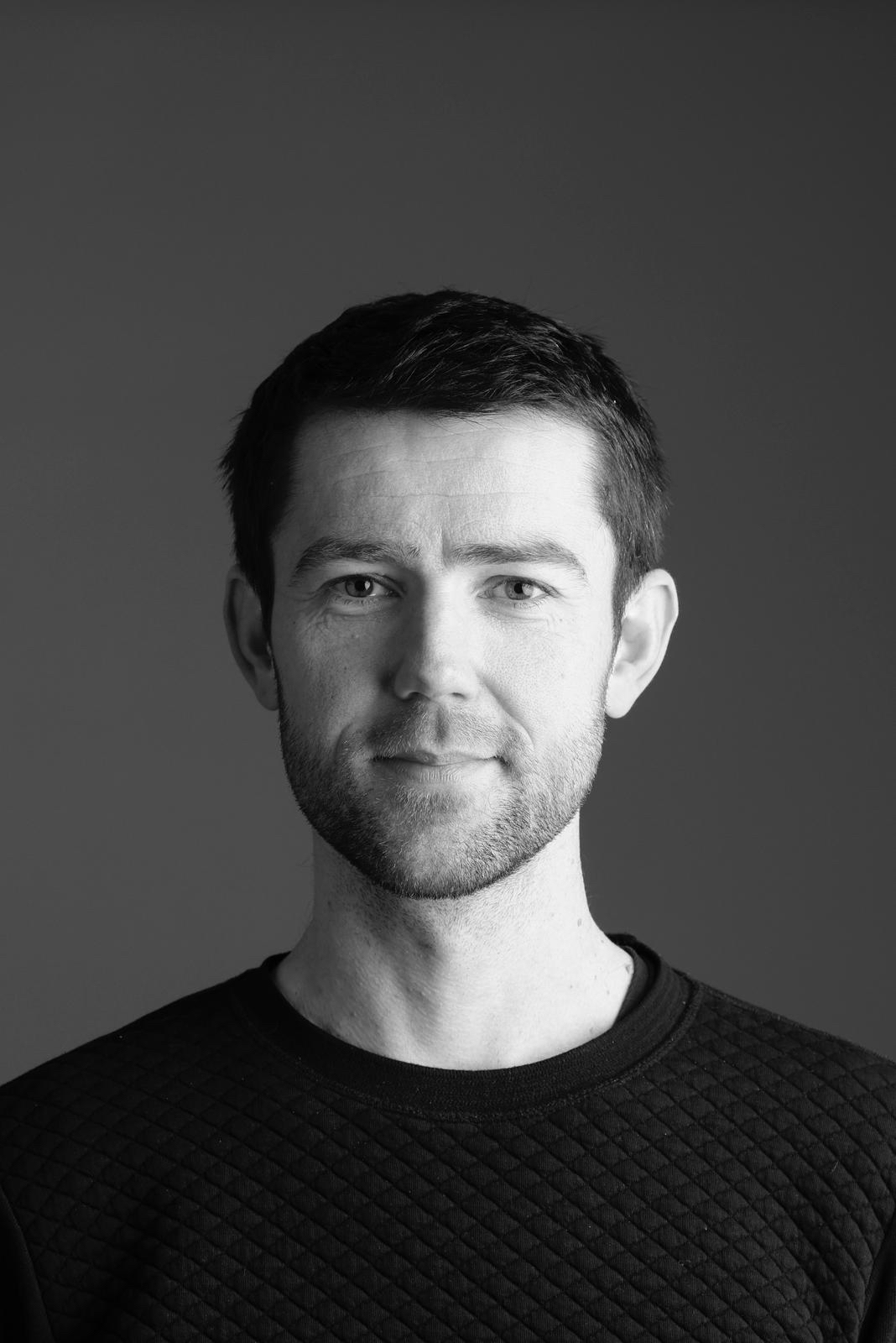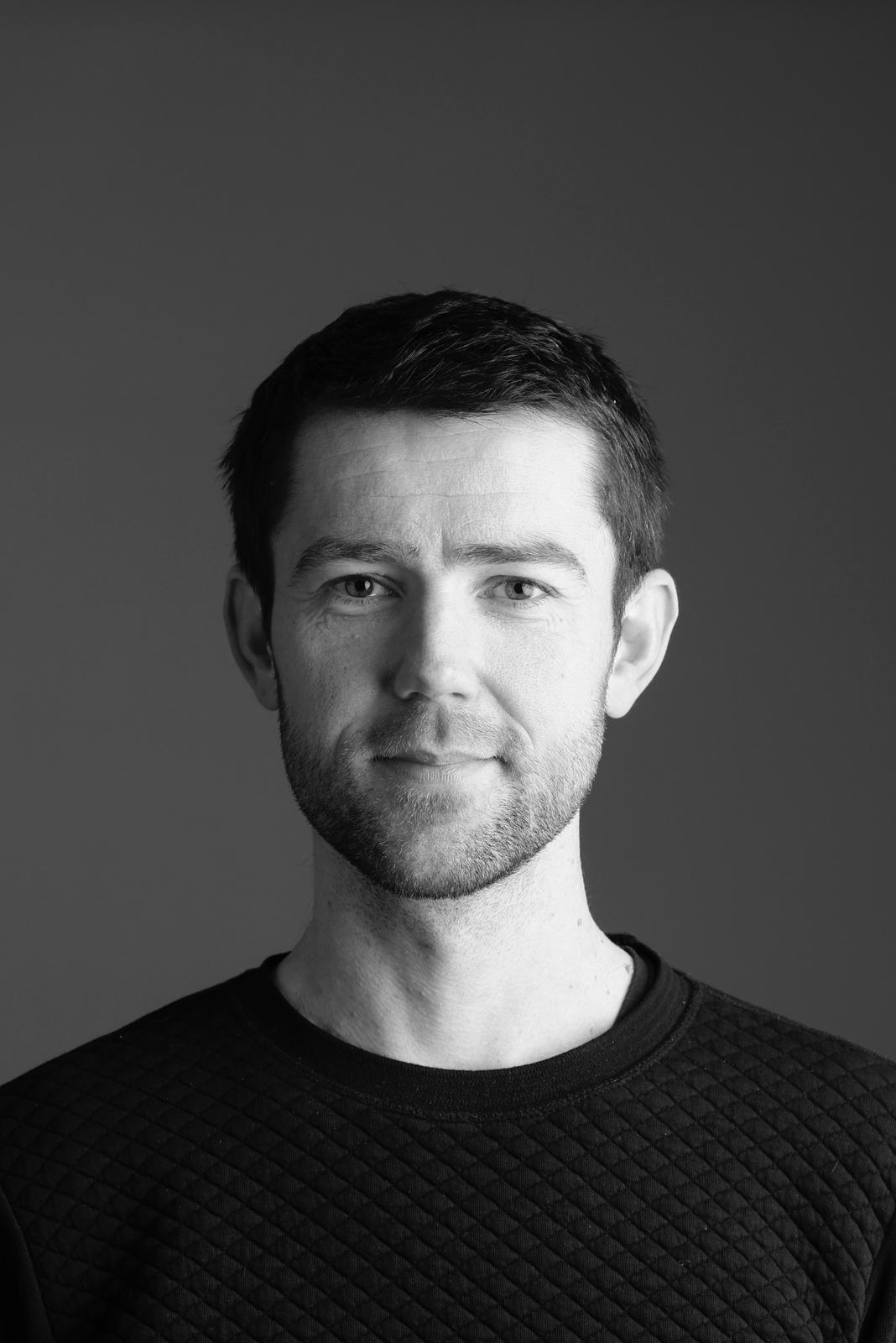 Kieran Campbell, Market Lead, Polestar Ireland
Kieran has worked in the automotive industry in Ireland since 2007. From January 2022 Kieran has been responsible for the establishment of Polestar Ireland, leading a small team as the company rapidly expands its global footprint, Polestar Ireland was the 22nd market for Polestar to go live in. Polestar is exclusively a direct-to-consumer brand and is totally committed to sustainability. Polestar's goal is to build sustainable electric cars and to help create a sustainable society. We intend to reach our goal by focussing our efforts on the areas of climate-neutrality, circularity, transparency and inclusion.
Polestar have just revealed the Polestar 3, an SUV for the electric age. This sits alongside the award-winning Polestar 2 and previously the ultra-low volume Polestar 1. Polestar will launch a new vehicle each year up to 2026. Over the course of Kieran's automotive career, he has held roles in the Gowan Group as part of their retail operations before moving to positions with Mazda and Volkswagen. Kieran is passionate about sustainability and the environment, when he is not working or spending time with his family he enjoys participating in Ultra Marathons