2023 Sponsors & Exhibitors

About ESB
At ESB, we have been Ireland's foremost energy company since our establishment in 1927. We are driven to make a difference by achieving zero carbon emissions by 2040. We are a strong, diversified utility operating right across the electricity market: from generation, through transmission and distribution, to supply. We also work in other related sectors where we can make a difference, including telecommunications, electric vehicle (EV) charging, home retrofits and more. We developed one of the first fully interoperable EV charging networks in Europe, comprising of over 1,350 public charge points across the island of Ireland. ESB ecars have been focusing on rolling out high power charging (200kW) hubs on our network over the past 24 months and now have over 30 in operation nationally. ESB has been a leading independent generator in the UK for more than 23 years and has invested almost £2bn in generation and power network assets. ESB's EV charging business has expanded into Great Britain under the ESB Energy brand, with an EV public charging network in London, Coventry, and Birmingham as well as ultra-rapid (300kW) charging hubs in Scotland, Wales, and England.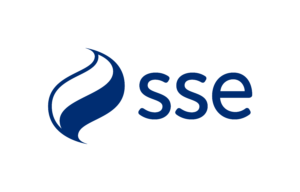 About SSE
At SSE Energy Solutions, our Distributed Energy business is dedicated to provide fully financed energy solutions where we develop, build, own, operate and maintain energy systems with the goal of becoming a trusted partner and helping our clients decarbonise their assets and transition to net zero. We cover both private and public sector across residential, commercial and industrial markets.
To support our Group ambitions, our Distributed Energy business is in the unique position that we can combine multiple facets of our business – the network, heating and cooling, solar, flexible generation and storage infrastructure, building energy management services, digital smart energy services and EV charging – to create a more resilient and long-term energy system for our customers.
We have plans to roll out at least 30 ultra-rapid charging hubs, investing €35m to develop an EV charging network across Ireland, over the next 4 years, with all the hubs powered by green energy from SSE Airtricity.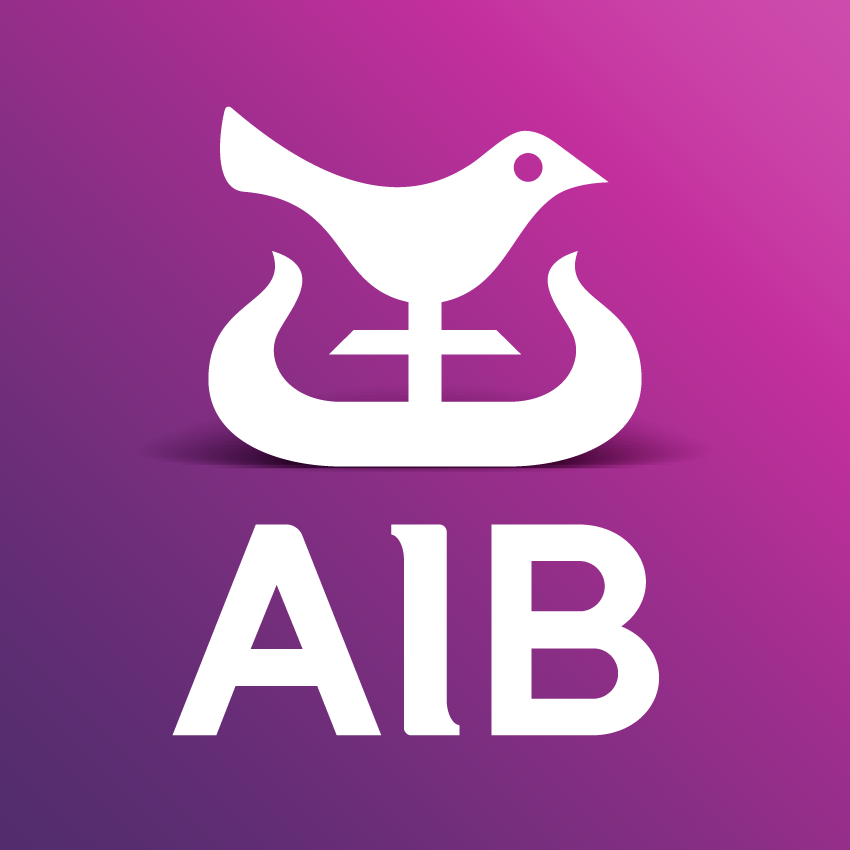 About AIB
Progressing our Sustainability agenda is a strategic priority for AIB. We continue to play our part as a sustainability leader to ensure a greener tomorrow by backing those building it today. Due to a combination of customer demand and the need to do more, AIB doubled its Climate Action Fund to €10 billion by the end of 2023, further supporting Ireland's transition to a low carbon economy, and we are on track to reach this target. Green products and services are driving steady growth in the bank's green lending book and we were the first Irish bank to issue green bonds and have issued €5 billion in green and social bonds since 2020. Our recent joint venture with NiftiBusiness, established in late 2021, is one of a number of ways in which we are encouraging many businesses and people to re-evaluate their fleet management and private motoring needs, providing sustainable and environmentally-friendly solutions, and supporting them in the transition to a lower-carbon future. The strong financial partnership with AIB also provides NiftiBusiness with the capacity to grow and to meet the rapidly rising demand for electric and hybrid vehicle fleets from businesses of all sizes, having established itself as a leading Irish-owned provider in the fleet management and personal leasing market over the past five years, fast becoming the go-to partner in helping Irish businesses navigate the switch to electric fleets. The joint venture aligns with AIB's strategy to offer innovative financial solutions to its 3.2 million customers and to grow its green lending, including to customers who want to make the switch to electric and hybrid vehicles.
About NiftiBusiness
NiftiBusiness is one of Ireland's most experienced and innovative fleet management and business leasing providers, with over 25 years of experience in the Irish market. Backed by AIB, we are experts in helping our customers manage and optimise their vehicle fleets and take advantage of the benefits and value of vehicle business leasing and fleet outsourcing.
From small businesses and sole traders with small fleets to large corporates and organisations with up to 100+ vehicles, our team of relationship managers and driver support executives work hard to help customers improve their efficiency, reduce costs and enhance their sustainability performance when it comes to vehicle fleets.
With over 400 customers who have 3,000+ NiftiBusiness-managed vehicles on the road, we are passionate about providing a reliable, flexible, sustainable and cost-effective service, and take pride in our consistently high levels of customer satisfaction. www.niftibusiness.ie
About Schneider Electric
Schneider's purpose is to empower all to make the most of our energy and resources, bridging progress and sustainability for all. We call this Life Is On.
Our mission is to be your digital partner for Sustainability and Efficiency.Our main aim has been to deliver solutions to solve customers challenges when it comes to adopting EV charging infrastructure with solutions such as EcoStruxure for eMobility.

About Geotab
Geotab is a global leader in connected transportation solutions. We provide telematics – vehicle and asset tracking – solutions to over 47,000 customers in 150 countries. For more than 20 years, we have invested in ground-breaking data research and innovation to enable partners and customers, including Fortune 500 and public sector organisations, to transform their fleets and operations. We connect over 3.6 million vehicles and process more than 55 billion data points a day so that customers can make better decisions, increase productivity, have safer fleets, and achieve their sustainability goals. Geotab's open platform and Marketplace offer hundreds of third-party solution options. Backed by a team of industry-leading data scientists and AI experts, Geotab is unlocking the power of data to understand real-time and predictive analytics – solving for today's challenges and tomorrow's world. To learn more, visit
www.geotab.com/ie
, follow
@GEOTAB
on Twitter and
LinkedIn
or visit the
Geotab Blog.

About Solutions
At Solutions, we are committed to providing an outstanding end-to-end experience. On every job, we are guided by our responsibilities and obligations to our customers, partners, suppliers, and our shareholders. We have fully earned our reputation for keeping ahead of the curve on emerging technology, sustainable methods, and electrical trends. We specialise in using premium products from our world-class manufacturing partners: Zaptec, Kempower, Woertz and Monta to create and supply innovative and sustainable EV Charging electrical solutions.
About MAXUS
MAXUS is driving the switch to greener motoring.
As a brand that strives to go the extra mile for its customers, MAXUS is helping drivers make the move to electric motoring through innovation, unparalleled vehicle range, support and education.
Manufactured by SAIC and distributed in Ireland by Harris Group, MAXUS offers a full range of electric vehicles, including two zero-emission LCVs, the eDELIVER 9 and smaller eDELIVER 3. The brand also has two new-to-market vehicles, the MIFA 9, which is the world's first full-size, pure electric MPV, as well as the T90EV the first fully electric pickup truck available in Europe.
Each vehicle in the MAXUS range has benefitted from SAIC's billion-dollar investment into battery technology and innovation.
Impartial advice, outstanding customer service and unrivalled aftersales set MAXUS apart from other dealerships and in addition to our HQ on the Naas Rd, we offer a network of more than 20 dealerships across the Island of Ireland.
Saving money on fuel costs and cutting down on carbon emissions are front of mind issues for businesses everywhere right now. If you're considering making the switch to electric, you can contact your local MAXUS dealer and avail of free EV advice for businesses.
This service provides business owners and fleet managers with a realistic evaluation of where they are on their journey to greener motoring and what they should do next. Some businesses may be ready to make the switch, others may need to put policies and infrastructure in place before making the move. MAXUS experts provide a step-by-step guide to ensure that the move is as seamless as possible. For more information, visit the company's website www.saicmaxus.ie
About Kia
Kia are Korean Car company operating in Ireland for the past 20 years. With 32 dealerships operating throughout Ireland, Kia currently offer 10 different vehicles in a variety of drivetrains including petrol, diesel, hybrid, plug-In hybrid electric and fully electric. Kia are currently the 5th best-selling car brand in Ireland and the Kia Sportage is currently the 2nd best selling car in the country for 2023. Other models in the range include Picanto, Rio, Stonic, Ceed, XCeed, Niro, Sorento, EV6 and the new EV9 which launches in December. Kia was founded in 1944, on the outskirts of Seoul, as a manufacturer of bicycle parts. From its humble beginnings, the company has gone from strength to strength, emerging as the driving force behind the Korean motor industry. Kia can also take credit for the production and export of Korea's first cars. As a global company, Kia produces more than 2.9 million cars a year and, as such, a wide range of Kia vehicles including passenger cars, commercial vehicles and buses can be seen throughout the world. Kia has always been proud of its heritage – and this is reflected in its name. In fact, the word 'Kia'​ is derived from the Chinese characters 'ki'​ meaning to 'arise or come up out of'​ – and 'a'​, which refers to Asia. So, the name Kia literally means 'to come out of Asia'​. Today, Kia has become a household name, with an ever-expanding range of models sold through a network of dealers in 180 countries and over 52,000 employees across the globe.

About FUSO Ireland
FUSO Ireland, a trusted leader in the commercial vehicle industry, has been a driving force behind Ireland's logistics and transportation needs for almost four decades. FUSO Ireland boasts a diverse range of commercial vehicles tailored to suit the unique requirements of the Irish market. Our comprehensive lineup encompasses a range of 3.5T, 6.5T 4X4, 7.5T & 8.55T trucks known for their robustness, efficiency, and agility. Our mission is centred on delivering innovative, dependable, and environmentally sustainable solutions to empower businesses throughout Ireland. We are thrilled to introduce the next generation eCanter, a remarkable milestone in our journey. The FUSO eCanter, the world's first electric truck available for widespread customer use, has demonstrated its reliability, covering a remarkable distance of over eight million kilometers. FUSO takes pride in this achievement and reaffirms its commitment to alternative propulsion through the next generation eCanter. We believe that the eCanter can revolutionise transportation in Ireland, offering a greener, more efficient, and cost-effective alternative for businesses. We look forward to partnering with you and contributing to a brighter, cleaner, and more prosperous future for all.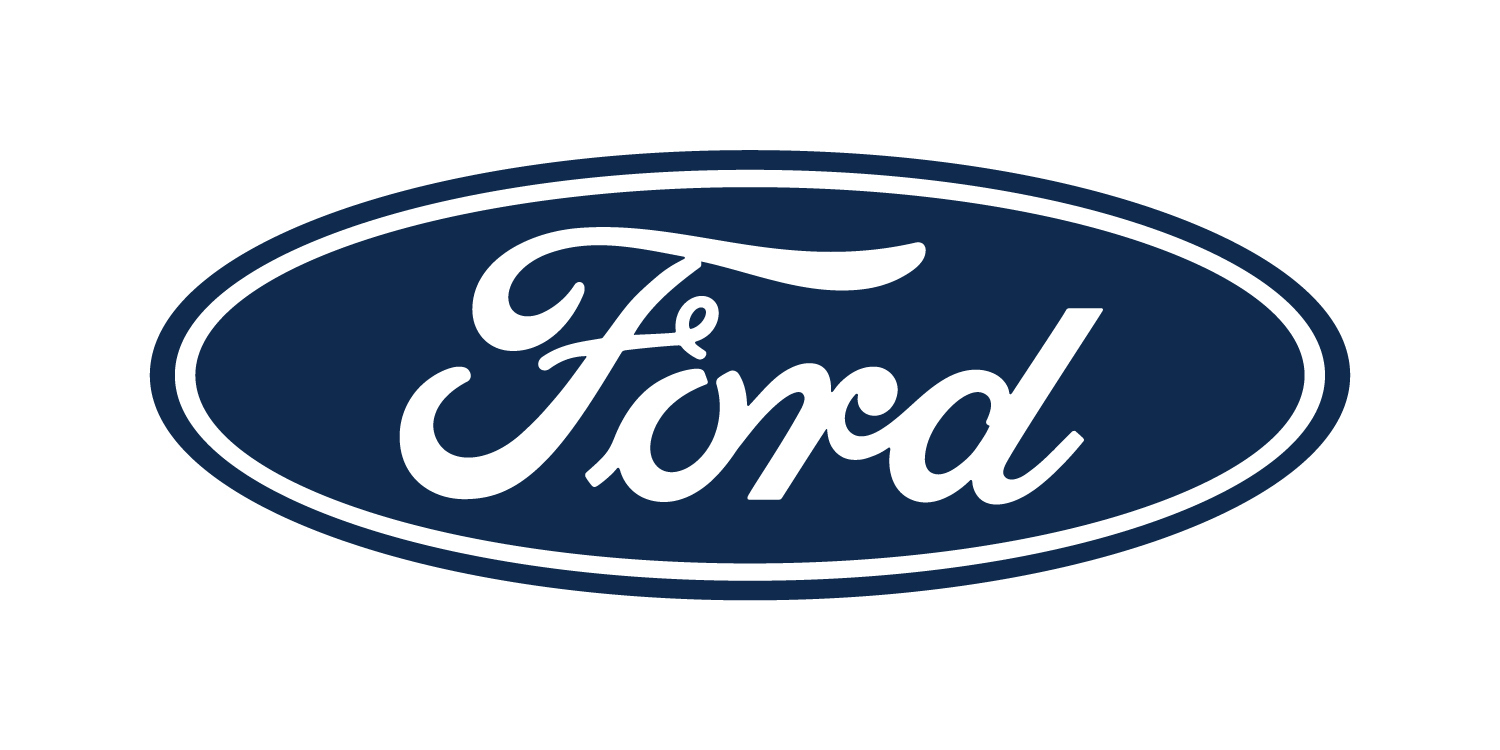 About ECOMAC
Established in 2023, ECOMAC specialise in the sale and distribution of electric vehicles in Ireland. Based in Waterford, we provide EV's nationwide for a variety of customers from councils and municipals, to private and public sector industry, last mile delivery services and many more. As sole distributors of Esagono Energia (https://esagonoenergia.com/en/home-eng/) vehicles, we can offer a wide range of products and vehicle bodies to suit custom requirements. All vehicles come with a 24-month warranty which can be extended up to 7 years.
We are a young and passionate company and look forward to servicing the Irish market long into the future.

About Nevo
Nevo is the destination for EV consumers in Ireland – present and future. A single space to become informed, browse, buy and lease vehicles, and engage with relevant, value-adding partners. We also provide an end-to-end advisory service that delivers the latest EV charging solutions for domestic, commercial and public use.

About Zoa
We were originally the team that built the technology that powered Bulb, helping it grow organically from 0 to 1.7M members in four countries in just 5 years. We also helped achieve the UK industry's lowest cost to serve and raised our mobile-app rating to 4.8 stars simultaneously.
In the aftermath of the energy crisis in 2021 and 2022, we decided to take that technology and make it available to energy suppliers everywhere, along with the talent that created it and make it even better.
So in November 2022, we created Zoa to help energy companies become consumer companies.
Our people are building consumer experiences that build trust and engagement now whilst unlocking the green energy transition. They drive what it means to live in a sustainable, electrified world, because we're here to make a difference today, tomorrow, and into the future.

About GridBeyond
GridBeyond's vision is to build a shared energy economy that delivers sustainability, resilience, affordability and adaptability through collaboration and innovation. By bridging the gap between distributed energy resources and electricity markets, our technology means every connected asset, whether its utility-scale renewables generation, battery storage or industrial load, can be utilised to help balance the grid.
Combining solvers, market access, and automatic trading in one place, including balancing services, capacity markets and the participation in the wholesale traded markets, our technology empowers C&I businesses, EV fleet operators, generators, and energy storage operators to maximise revenues and savings.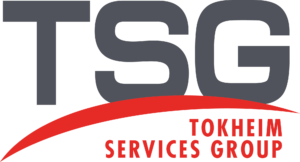 About TSG
Originally established in Ireland as Tokheim Ireland in 1987, TSG Ireland was incorporated in January 2018 as a rebrand of the original Tokheim company brand. We are part of a Europe wide organisation known as TSG Group, which is active in 29 countries, and employs more than 3,000 people.
TSG Ireland employs 63 people (26 engineers and installers). We provide sales, solutions, installations, and maintenance in a complete package of products including EV Charger, Charge Point Operator, payments, RFID cards and an App to manage your EV estate.
TSG Group has installed in excess of 20,000 Electric Vehicle Service Equipment (EVSE) charger units in Europe to date. TSG Charge is the division of TSG that is driving this success, and each member of the TSG Group contributes to the TSG Charge brand.
As a European leader in installing and maintaining Electric Car Chargers and charging point networks, We specialise in the supply and installation of Electric Car Chargers in hotels, shopping centres, car parks, factories, workplace, fleet and on the move. We provide full Consultation, Sales, Installation, 24/7 Service and Maintenance across the Island of Ireland, and are an agnostic provider of EV charging solutions and services.
About Weev
Weev was established in 2022 to create Northern Ireland's largest privately operated EV charging network. In 2023, Octopus Investments backed Weev with a £50 million funding package to deliver EV Charging across NI.
Weev chargers are conveniently located across Northern Ireland, supported by locally-based installation and maintenance teams providing round-the-clock 24/7 support keeping customers on the road.
As an approved OZEV installer, Weev facilitates grants of up to £75,000, offering incredible savings for workplace and fleet installations. Weev's range of charging solutions is fully compatible with all EV models and is also future-proofed to update with any further advancements.
Emerging Company Exhibitor
About GoPlugable
GoPlugable is the "Airbnb of Private Electric Vehicle Chargers". GoPlugable is dedicated to facilitating the transition to electric vehicles for first-time buyers who lack access to personal home chargers. Our simple smartphone marketplace provides a platform to locate, reserve, and share neighbouring EV home charging points, we are not only enhancing convenience but also expanding the charging infrastructure. Our unique booking function allows you to plan where to charge at a time that suits you. As a host, you can earn passive revenue through renting out your home charger at a price you choose.
We are empowering a sustainable future by revolutionising the EV charging experience through our innovative peer-to-peer network, making electric vehicle charging accessible, convenient, and community-oriented for everyone, everywhere.
About Fleet Car
Fleet Car is published with its sister publication Fleet Transport, which is distributed to the main decision makers in Ireland on a controlled circulation, addressed to key personnel in Ireland's top companies and organisations. Recipients include Company Directors, Purchasing Managers, Fleet/Transport Managers, Warehouse & Logistics Managers, Safety Officers, Drivers and other relevant personnel. 'Fleet' is also circulated through Newsagents nationwide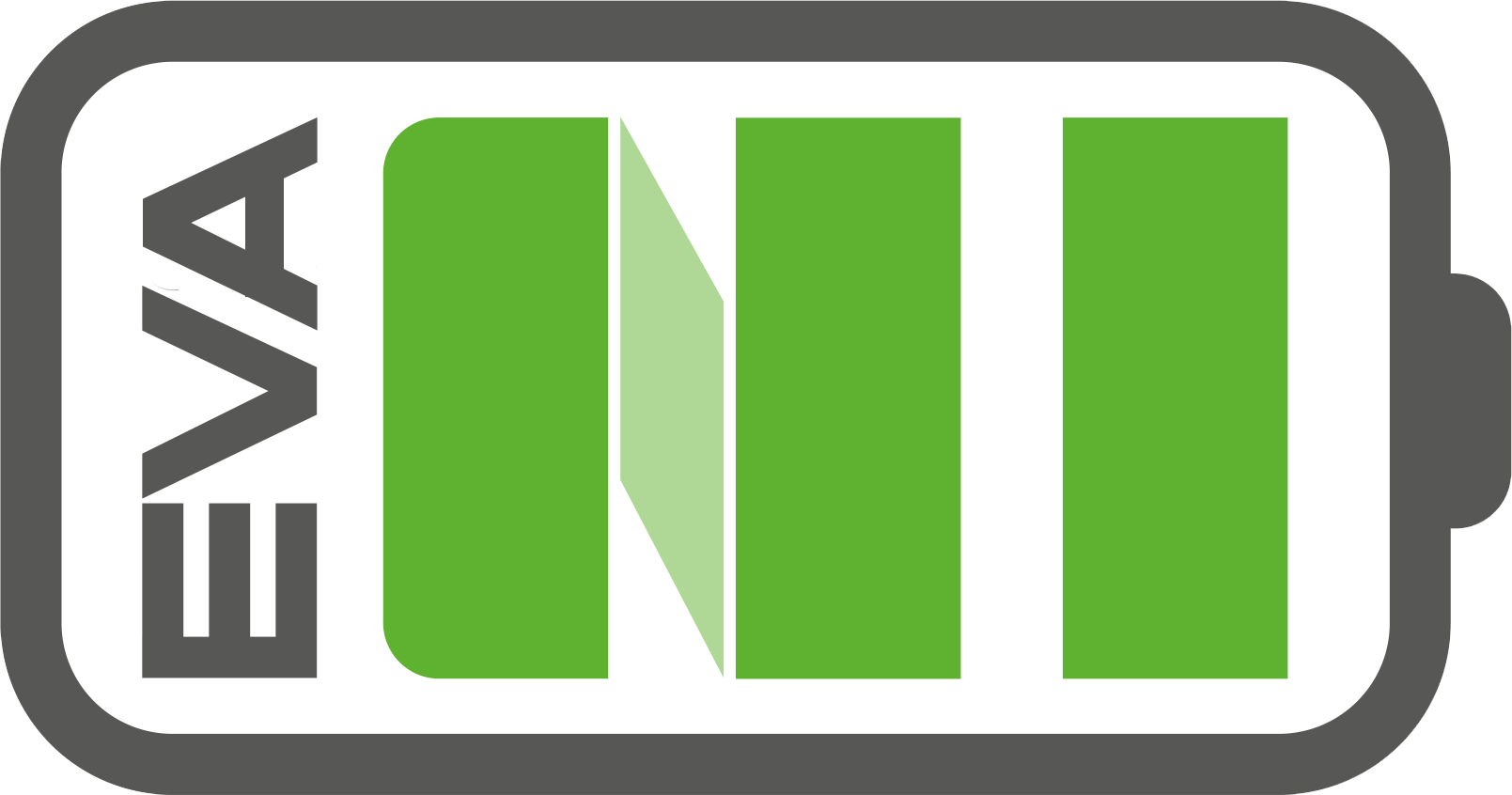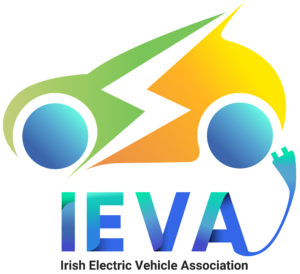 About The Irish Electric Vehicle Association (IEVA)
The Irish Electric Vehicle Association (IEVA) is the representative body for all past, current and future EV enthusiasts, drivers and owners. As an association we represent our members through lobbying public bodies, private companies and elected representatives. Through our work we aim to encourage a widespread uptake of EVs, working with Charge Point Operators, Government bodies, County Councils, and Vehicle Manufacturers and Dealers to bring about positive change in this space. While to date the Association has been focused on EV adoption directly (and is still its primary mission), it is increasingly widening its scope to look at Sustainability, Transport and Energy more broadly as these segments directly impact the speed of EV adoption and the end-users.
About The Freight Transport Association Ireland (FTA Ireland)
The Freight Transport Association Ireland (FTA Ireland) is a multimodal representative trade association for the freight, distribution, Passenger and logistics sector. We support, shape and stand up for efficient and sustainable logistics. FTA Ireland have been doing a lot of work in the space of environmental management within commercial fleet operators over the last 10 years. The FTA Ireland TruckSafe™ and VanSafe™ standards focus on how commercial fleet operators are managing their fuel burn. It audits operational compliance in the areas of road safety, haulage operations, roadworthiness, working time and environmental efficiencies. The FTA Ireland Alternative Fuels working group expands upon the objectives of the association to support our members through expert advice and guidance that supports strategic planning and decision making. The working group has over the years supported the FTA Ireland policy position on alternative technologies and aided our engagement with key stakeholders to understand the issues for the logistics sector in transitioning to alternative fuels but most importantly to develop collaborative relationships that endeavour to deliver clear roadmaps to net zero that takes account of the complexities of transition whilst supporting the sustainability of businesses within the freight distribution and logistics sector.